New training programme to enhance diversity
The Equality and Diversity Unit has launched an online training programme for students to enhance awareness of, and respect for, difference.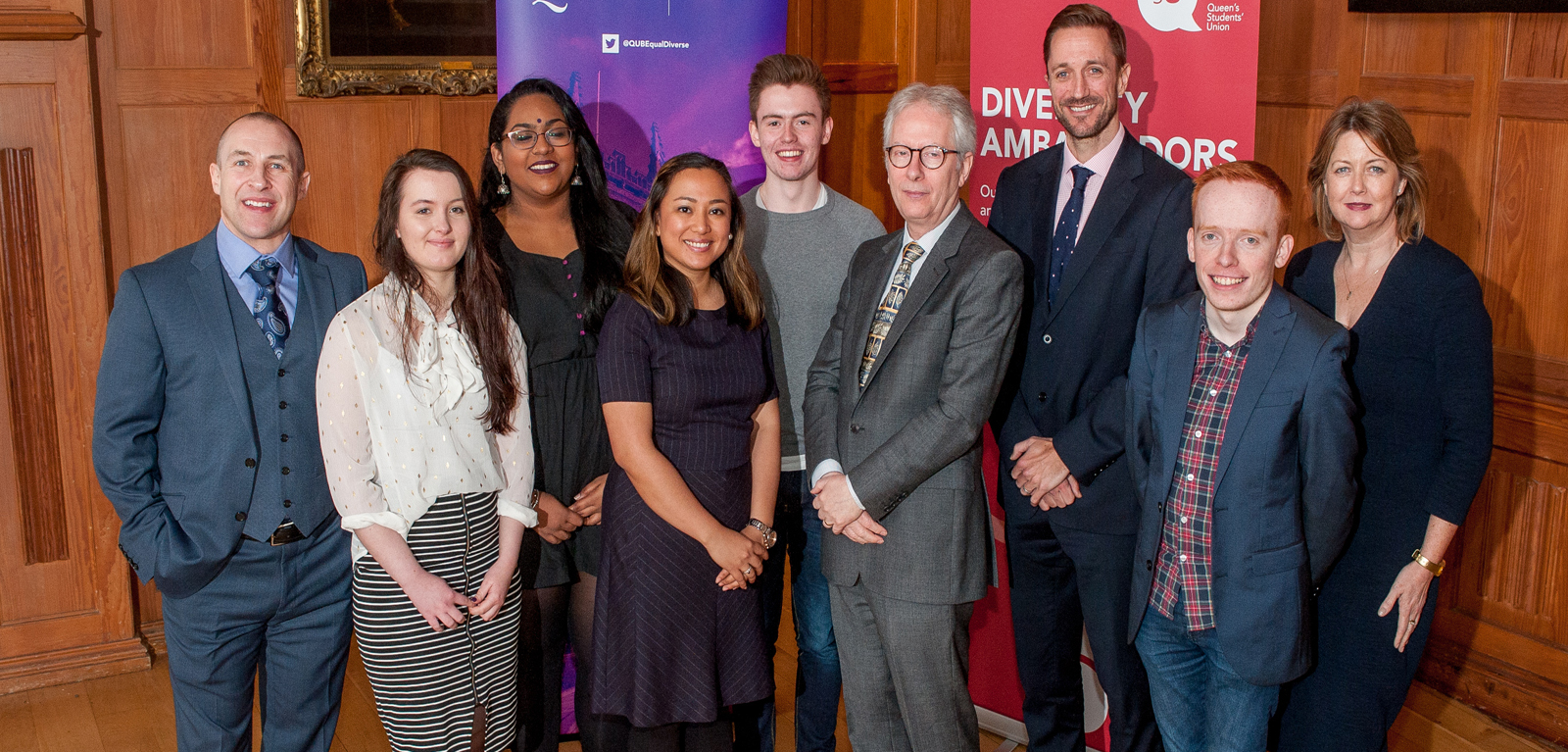 'Think Difference. Act Differently' was developed by a partnership of students and staff, with technical input from Belfast company Aurion Learning. The e-learning course addresses a wide range of issues including disability, sexual orientation, race, transgender and religious affiliations.
The programme, which takes around 30 minutes to complete, is being piloted with 1,000 final-year students through Queen's Online. Their feedback will help inform the final programme, with the intention of eventually making it mandatory for all Queen's students.
At the recent launch event, Professor David Jones, Queen's Pro-Vice-Chancellor for Education and Students, said it was a "fantastic example of collaboration between staff and students, which shows what can be achieved when we come together as one University".
Guest Speaker Dr Michael Wardlow, Chief Commissioner of the Equality Commission for NI and a member of Queen's Senate, commended the programme for its outcomes-focussed approach. He said: "It was a privilege to be involved in the launch of the new Equality and Diversity e-learning programme for Queen's University students. I wish the pilot every success and look forward to seeing the benefits of this innovative programme over the coming months."
Likewise, Dr Maureen Murphy, Director of Aurion Learning, commented that the resource was designed to "maximise student engagement" through its use of "absorbing interactions and scenarios that are focussed on real-life situations to make learning more effective and relevant".
Outgoing Students' Union Vice President for Equality and Diversity, Stephen McCrystall, said the programme would have "huge benefits" as "it is the students who complete this who will be the future leaders and future ambassadors."
Queen's has become an increasingly diverse place to study and work and is now home to more than 2,500 international staff and students from over 80 countries. The Students' Union runs an active LGBT+ Society and there is also an LGBT Staff Newtork. The University currently has 12 chaplains representing different faith groups, including the main Christian religions, Islam and humanism.