Queen's academics honoured at Buckingham Palace investiture
Queen's was well represented at Buckingham Palace last month when two of the University's leading academics formally received their Honours medals.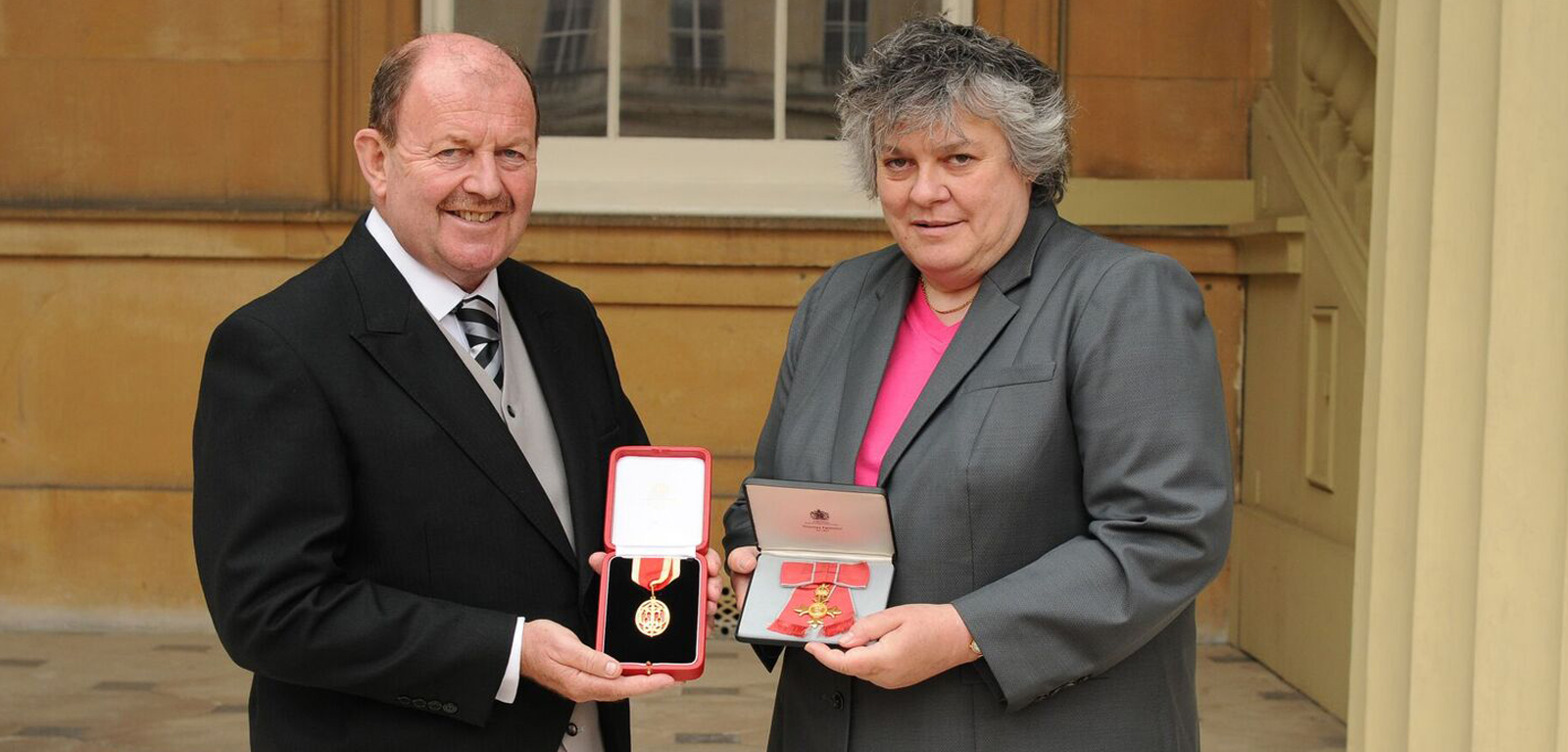 Professor Sir John McCanny was awarded a Knighthood and Professor Sally Wheeler an OBE in the New Year Honours in January past. They were both presented with their insignia by HRH Prince Charles at an investiture ceremony on 16 June.
The Director of the University's Institute for Electronics, Communications and Information Technology (ECIT) and the visionary behind the Centre for Secure Information Technologies (CSIT) and the NI Science Park, Professor McCanny was recognised for services to higher education and economic development.
And he is no stranger to Royal seals of approval. In 2016, CSIT received a Queen's Anniversary Prize for strengthening global cybersecurity and protecting the online activity of billions of internet users around the world.
Earlier that year, Professor McCanny received Northern Ireland's first Regius Professorship in 2016, a rare and prestigious award bestowed by the Sovereign to recognise exceptionally high-quality research.
Professor Sally Wheeler, meanwhile, who is the Interim Head of the School of Arts, English and Languages and also Head of the School of Law, was honoured for services to higher education.
An international expert on corporate governance and contract law, she has delivered keynote addresses around the world and is Adjunct Professor at Waikato University in New Zealand and Jilin University in China.
In 2013, she became the first lay member to join Northern Ireland's Lord Chief Justice's sentencing group. She is also a governor of Corpus Christi College secondary school in Belfast and edits the Northern Ireland Legal Quarterly.
Huge congratulations to both John and Sally and we hope they enjoyed their big day out!