Queen's wins major equality award
Queen's University has beat off competition from major employers across Northern Ireland to win an award for promoting best practice in equality and diversity.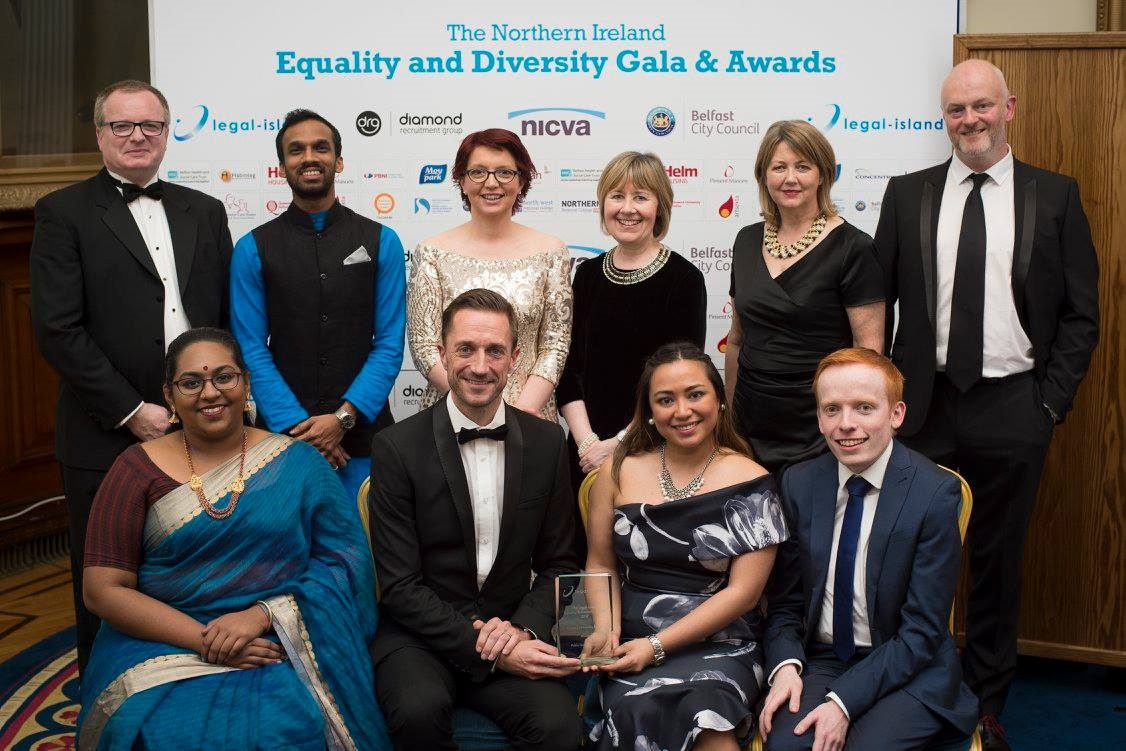 Queen's won the award for 'Large Public Sector Employer' at the inaugural Northern Ireland Equality and Diversity Gala at Belfast City Hall, fending off competition from six other organisations including Belfast Health and Social Care Trust, Belfast City Council and Probation Board NI.
The awards gala was organised by local employment-law specialists, Legal Island, with a theme of 'cultural diversity'.
Judges at the event said they were impressed by Queen's "genuine enthusiasm for equality and diversity", its plans for more innovative training to tackle difficult issues and how the University demonstrated a variety of ways of facilitating greater understanding of sensitive issues among students and staff.
Director of Legal Island, Barry Phillip commented: "Queen's University was in a really tough category. To come out on top is testament to the great things going on in the University in the area of equality and diversity."
Queen's has a number of measures in place to tackle inequality including an Inclusive Employment Scheme, now in its third year, which provides opportunities for people with disabilities to gain work experience; and a new, online training programme, 'Think Difference, Act Differently', which is currently being piloted with 1,000 Queen's students to enhance awareness of issues around disability, sexual orientation, race, transgender and religious affiliations.
Acting Head of the Equality and Diversity Unit at Queen's, Conor Curran said: "We are absolutely delighted to have won this major award. It reflects the absolute commitment to equality and diversity within the University and is testament to the work carried out by our Unit alongside colleagues from the Students' Union, Departments, Faculties and Schools to create a welcoming, inclusive culture for our students and staff."