ECIT Director recognised for outstanding scientific contributions to computing
The world's largest educational and scientific computing society, ACM (the Association for Computing Machinery), has named Professor Dimitrios Nikolopoulos among 49 Distinguished Members recognised for outstanding contributions to the field.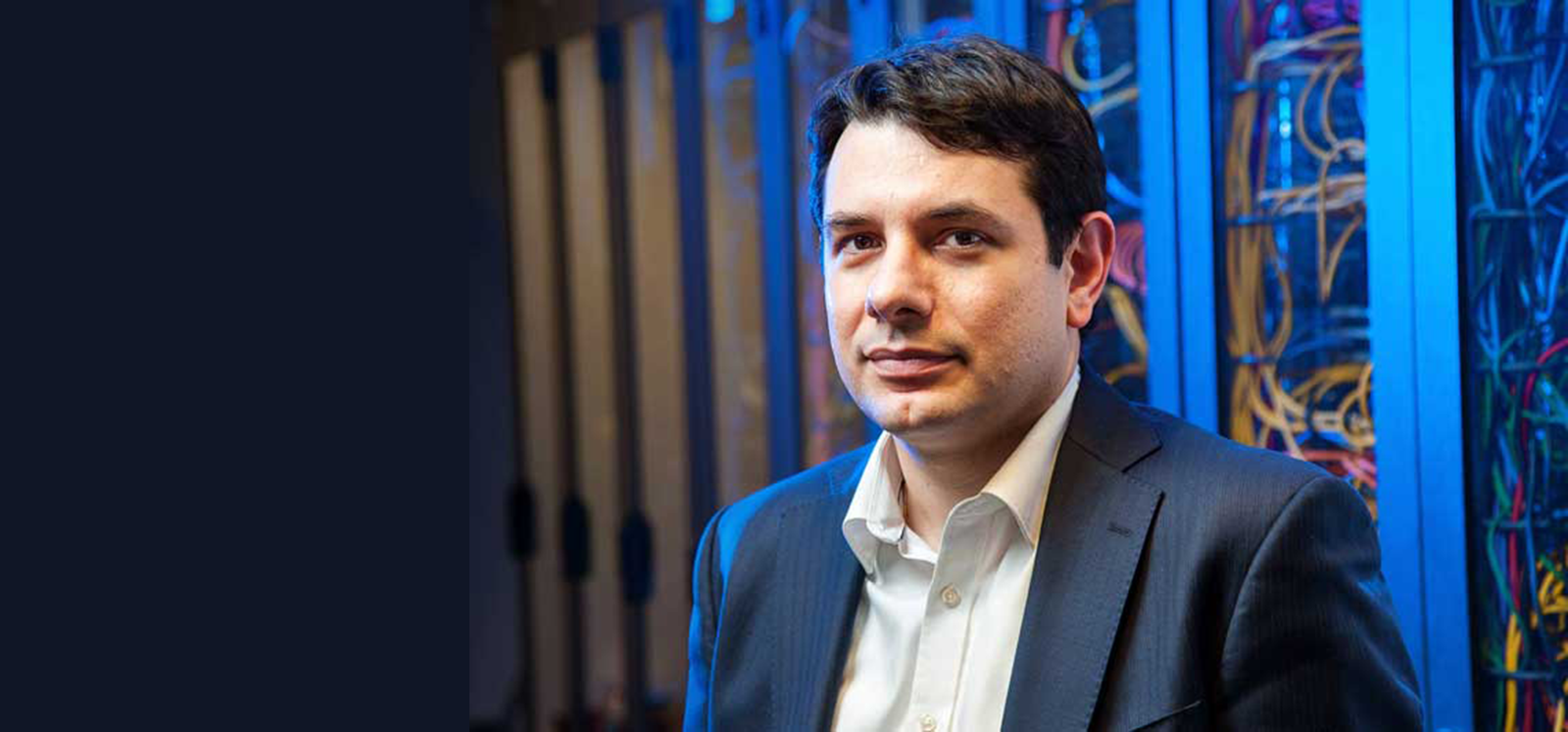 The 2018 Distinguished Members are exemplars for their peers, and represent ACM's worldwide geographic reach, as well as the exciting range of sub-disciplines that constitute today's technology landscape.
Professor Nikolopoulos, who is Director of ECIT, Queen's University Global Research Institute on Electronics, Communication and Information Technology, and a Professor in the School of Electronics, Electrical Engineering and Computer Science, has been selected for Outstanding Scientific Contributions to Computing.
ACM President Cherri M. Pancake explains:
"By honouring these individuals, we highlight the professional achievements behind the technologies that have transformed both our daily lives and society in general. Each Distinguished Member has also demonstrated a commitment to being part of the professional community through his or her longstanding membership in ACM. These computing leaders really epitomize ACM's mission of 'advancing computing as a science and a profession.'"
The 2018 ACM Distinguished Members work at leading universities, corporations and research institutions around the world. They represent countries including Australia, Canada, Chile, China, France, Germany, Japan, New Zealand, Singapore, Sweden, the United States and the United Kingdom. The ACM Distinguished Member program recognizes up to 10 percent of ACM worldwide membership based on professional experience as well as significant achievements in the computing field.
Professor Dimitrios Nikolopoulos said:
"I am humbled to be recognised for my scientific contributions to computing alongside some of the best researchers and innovators in the world. I started my career when computing was about how to design and program computers. 20 years later computing is a ubiquitous, largely invisible service that has fundamentally changed the way we work, live and think.

"As a researcher and Director of ECIT, I am proud of the impact that I and my colleagues have achieved in the field. I am equally excited about the opportunities and challenges that lie ahead of us. From the end of the silicon era, to the renaissance of AI, to the threat of the data tsunami, these are exciting times for computing. All of us in ECIT work closely with world-leading companies and innovators to make computing faster and safer, not just for business and the economy, but for the 2.3 billion people across the globe who depend on some form of computing to go about their everyday lives."