New Registrar and Chief Operating Officer takes up post
Joanne Clague took up the post of Registrar and Chief Operating Officer at Queen's University on Monday 15 April 2019.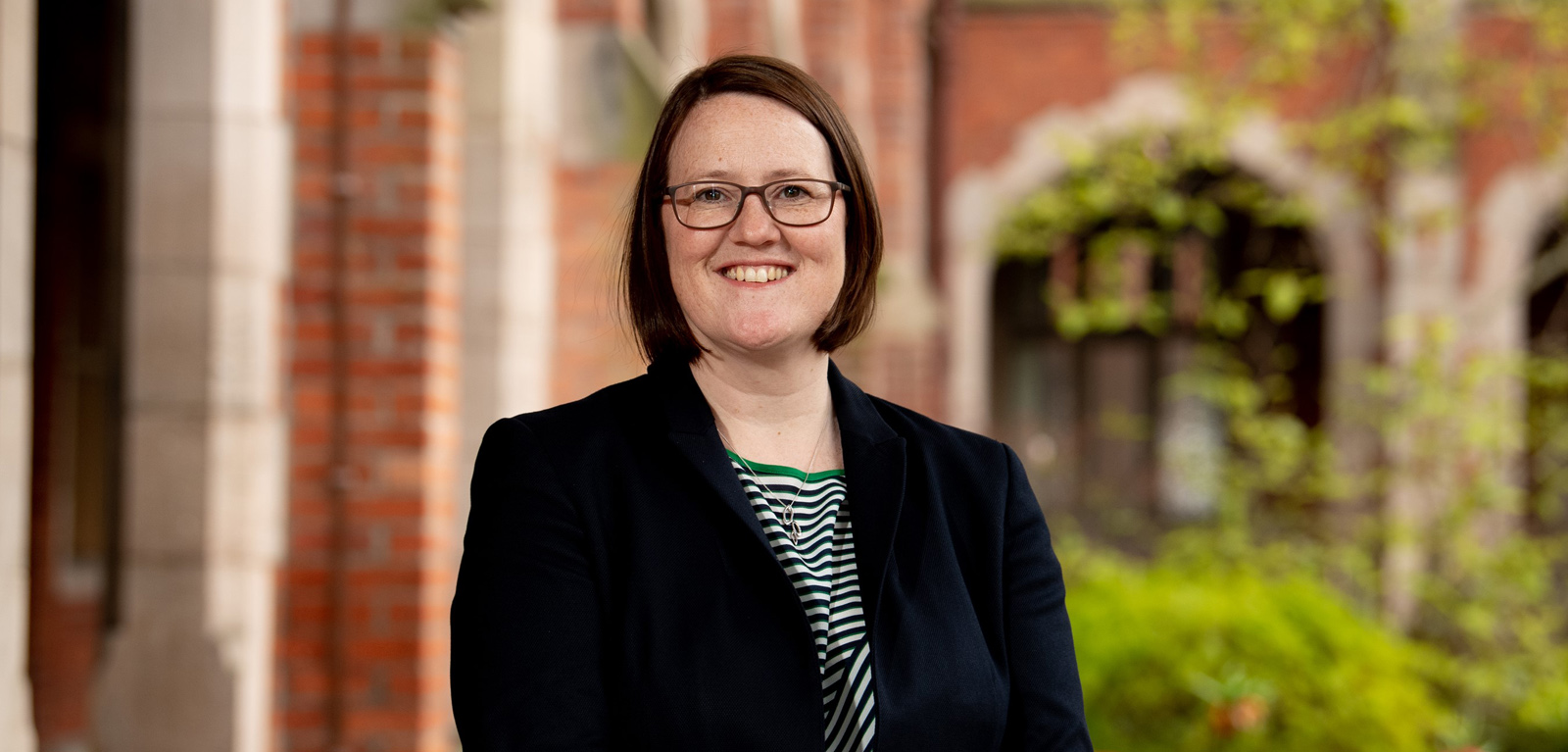 Joanne joins Queen's from the University of Manchester, where she was Director of Operations for the Faculty of Biology, Medicine and Health.
As Registrar and Chief Operating Officer, Joanne's role involves leading, managing and coordinating the provision of a wide range of professional services and formulating strategies, policies and procedures in support of the University's ambitious vision. Read more about Joanne's appointment here.
Commenting on her first day in post, Joanne said: "It is with great excitement and ambition for the future that I take up my post as Registrar and Chief Operating Officer at Queen's University. I am delighted to join such a supportive and welcoming University community and would like to extend my thanks to all of those – both from within and outside of Queen's – from whom I have received kind messages of congratulation and welcome since my appointment was announced.

"It is an honour to take up this important role and I am proud to lead Queen's University's professional services. I look forward to working in partnership with the wider University team and also to collaborating with our range of partners and stakeholders to support the University's ambitious plans."