QUEEN'S COLLABORATIVE PROJECT WINS ASTHMA / COPD PROJECT OF THE YEAR
A collaborative research partnership involving Queen's has won the Asthma / COPD Project of the Year at the 19th Northern Ireland Healthcare Awards.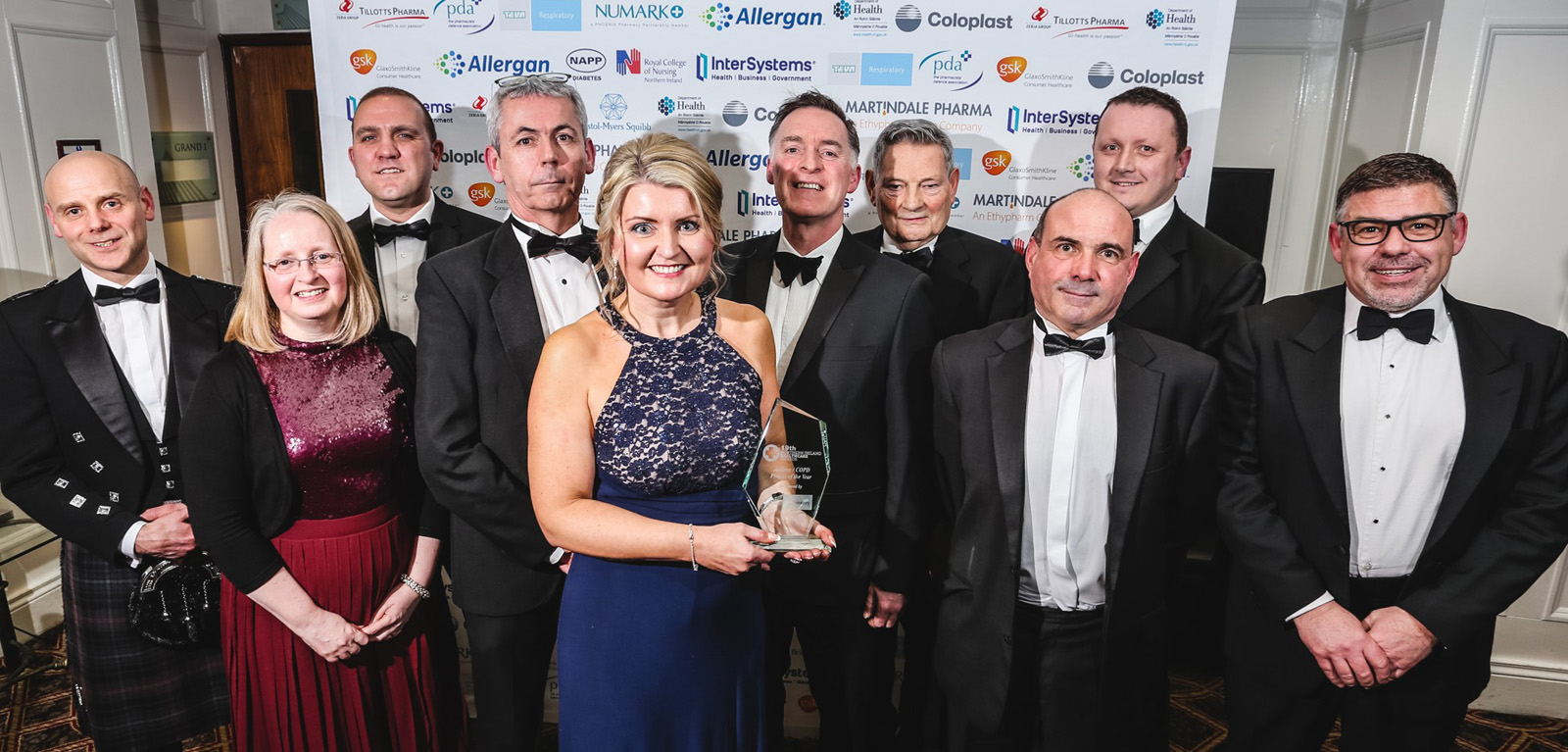 The multi-disciplinary, cross-border project BREATH (Borders and REgions Airways Training Hub) – a €7.7m project funded by the EU's INTERREG VA Programme which is managed by the Special EU Programmes Body (SEUPB) – has brought together a world-class cluster of researchers from the Schools of Pharmacy and Medicine, Dentistry and Biomedical Sciences at Queen's, the Smooth Muscle Research Centre, Dundalk Institute of Technology and the Institute of Biomedical and Environmental Health Research, University of the West of Scotland. Its aim is to better understand and alleviate the impact of Chronic Obstructive Pulmonary Disease (COPD).
COPD is an incurable respiratory condition characterised by progressive narrowing of the airways and irreversible structural damage leading to breathing difficulties and lung failure. Despite the huge health challenge that the disease presents, it is still a relatively under-resourced and under-researched illness. Throughout this five-year project, over 30 researchers and doctoral students will work together, to develop innovative approaches which will contribute to the better treatment and management of COPD. The programme also encourages collaborative partnerships with industry.
Professor Lorraine Martin, School of Pharmacy and Lead Principal Investigator for Queen's said:
"We are delighted to win this prestigious award, sponsored by Teva Pharmaceuticals. It is wonderful to get added recognition for this very exciting project which seeks not only to better understand COPD but will raise awareness of the disease, to help encourage preventative measures, timely treatment and disease management."
The Northern Ireland Healthcare Awards reward excellence, professional achievement and recognise the outstanding contribution the healthcare profession has made to the industry over the past year. Organised by Medcom, publishers of pharmacy and healthcare magazines across the UK, the awards provide the chance for Northern Ireland's healthcare professionals to showcase their work in front of many of the profession's key opinion leaders.
Pictured are Professor Lorraine Martin and the BREATH team, with Mark Osborne (Teva Respiratory), and John Hamill (Lead Practice-based Pharmacist at South Belfast Federation).