Queen's Students' Union launches OMNI student Mental Health campaign
Queen's Students' Union has launched an ambitious new campaign to tackle mental health issues facing students.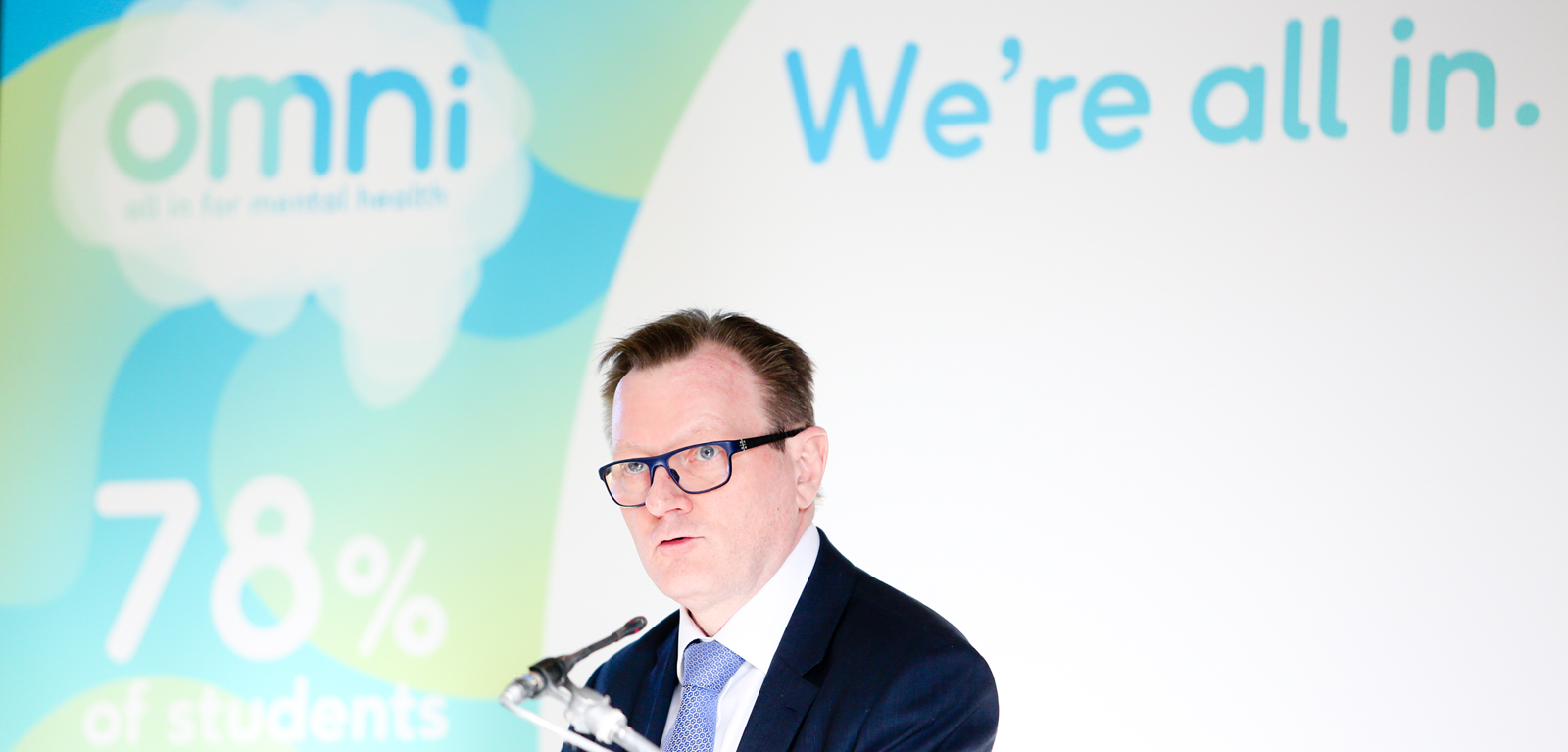 Attended by the Vice-Chancellor, student representatives, University staff and senior leaders, the launch event took place in the Students' Union on Wednesday 6 February 2019.
The campaign, "OMNI – all in for mental health", recognises the role that we all have to play at all levels across the university in supporting student wellbeing and highlights the vital importance of student engagement and activism in enhancing student mental health at Queen's.
Speaking at the launch event, President and Vice-Chancellor Professor Ian Greer said:
"It is only right that this sort of movement arises from the student body and I am absolutely thrilled that students at Queen's are taking this initiative and driving it forward. Queen's is all about transforming people's lives – a movement like this really embodies that value."
In a recent NUS-USI survey, 78% of students surveyed said they experience mental health issues. The OMNI campaign invites students to take part in a survey that will help shape a bespoke student mental health action plan, including a series of evidence-based campaigns aimed at targeting issues affecting student mental health at Queen's.
Speaking ahead of the launch SU President Connor Veighey said:
"We see this campaign as the start of a movement. OMNI is about recognising that mental health is not just a student issue: it's a lecturer issue, it's an accommodation issue, it's a library issue, it's a funding issue, it's a timetable issue – mental health is impacted by every single aspect of university life, so it makes sense that measures to address mental health should be extended into each of these areas. In adopting mental health as a strategic priority and implementing a whole university approach, with students and staff involved at all stages of the journey, we believe we can meaningfully address the issue."
Staff are encouraged to "join the movement" and help promote the survey to our students so a wide range of views can be heard.
Find out more about the OMNI campaign.