Diversity and Inclusion Unit marks fifth year of QUB Inclusive Employment Scheme
The Diversity and Inclusion Unit has just marked its fifth year of our highly successful QUB Inclusive Employment Scheme in association with various Disability organisations.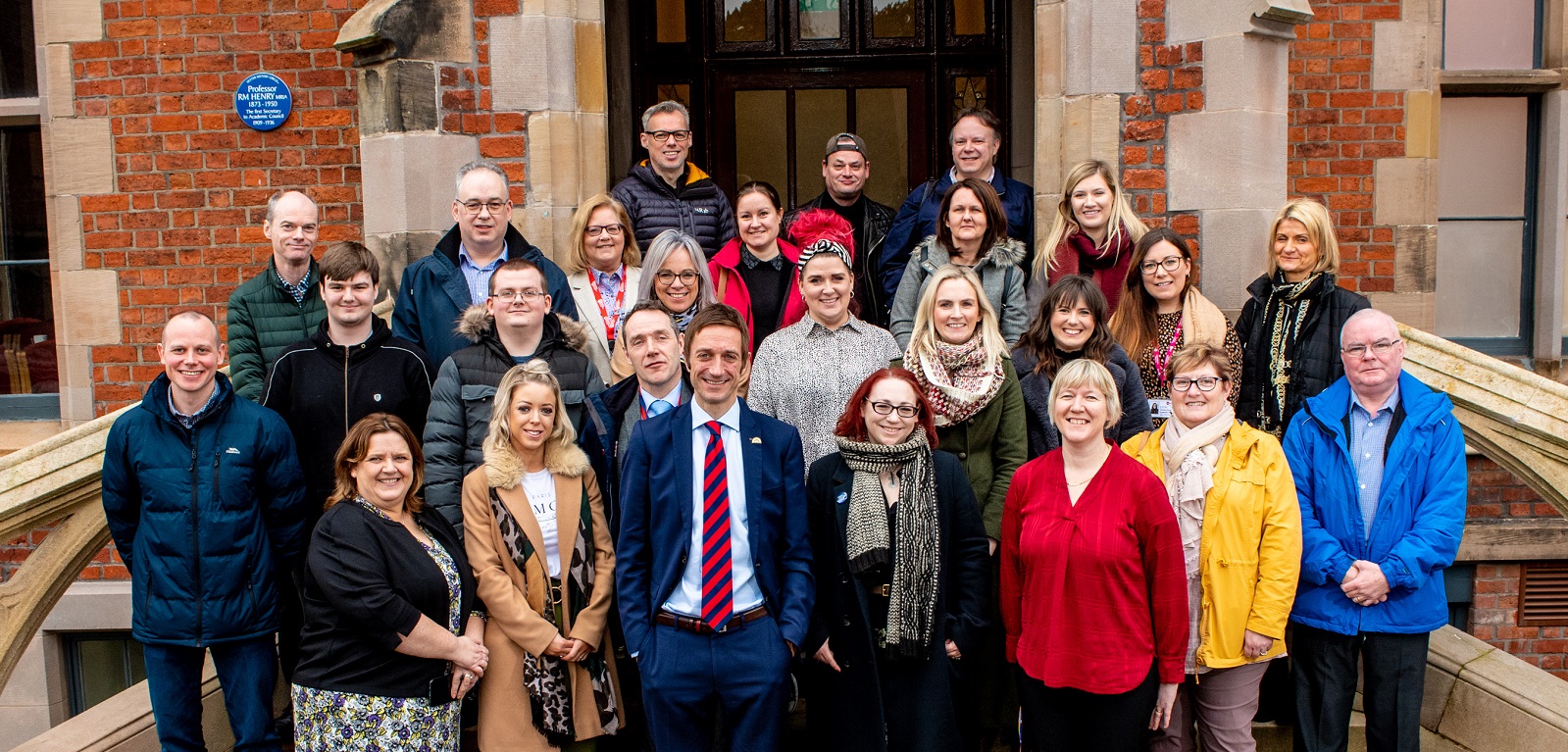 This scheme provides individuals with a disability an opportunity to work at Queen's and gain experience, knowledge and skills to enable them to better compete for permanent employment. The placements, which are unpaid and usually part-time, can last anywhere from three to 12 months.
Taking part in the scheme enables participants to gain the experience and confidence they need to then go on and gain paid employment, and some participants have actually gained full time employment as casual clerical officers in the University. In some cases it has also facilitated the work experience aspect of those participants completing various college courses.
Conor Curran, Head of Diversity and Inclusion at Queen's, said: "We are delighted to mark another successful year of the Inclusive Employment Scheme at Queen's. The scheme offers a great opportunity for those who have been unable to get work because of a disability, to develop skills and gain valuable work experience. To date we have hosted just under 60 placements around the University in various posts including Clerical, Technical, Operational and IT, and the experience has proven to be a very worthwhile opportunity both for the individuals involved and the host departments."

"We were hoping to commence our sixth year of this scheme early next month, however, in light of the current situation we are facing with the COVID-19 and the uncertainty of the days and weeks ahead, we have taken the decision to postpone the start date for those seeking placements until such time when it is safe to do so."