In Pictures: Chinese New Year launch celebrations at Queen's
Queen's staff and students came together on Monday 20 January to join in the launch of the University's Chinese New Year celebrations.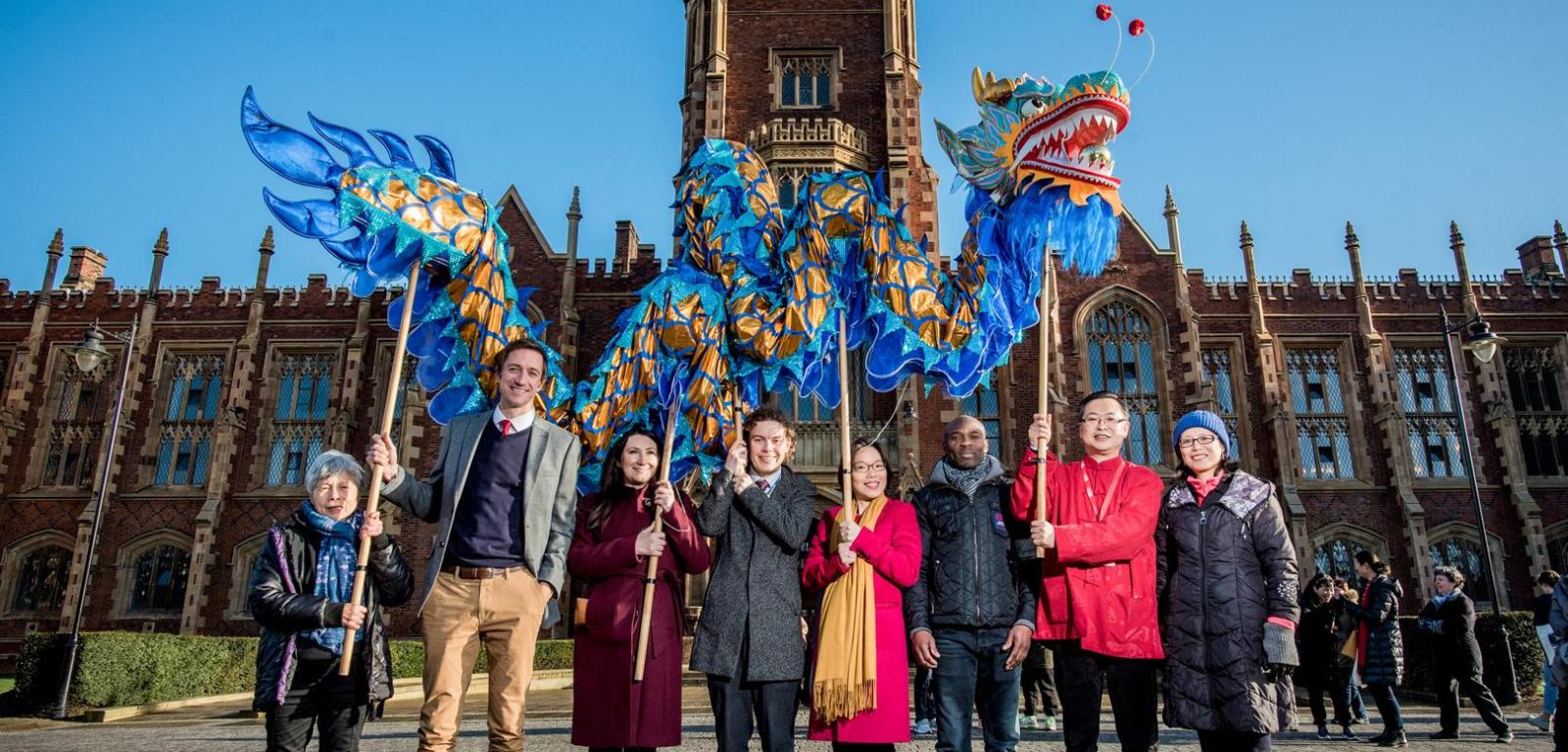 The Year of the Mouse began with a launch event including Chinese music and magic, followed by a Dragon Dance and procession around the Main Site, and ended in the Junction foyer with a series of interactive cultural displays of Chinese calligraphy, zodiac signs, a quiz and more.
The Chinese New Year events, organised and co-ordinated by Queen's Language Centre and iRise – Queen's BAME and International Staff Network – will continue with a series of talks as part of the Chinese Cultural Forum 2020, which aims to promote a better understanding and experience of Chinese culture at Queen's and beyond.