In Pictures: Queen's celebrates Ada Lovelace Day 2019
On Tuesday 8 October, staff and students across Queen's came together to celebrate Ada Lovelace Day 2019.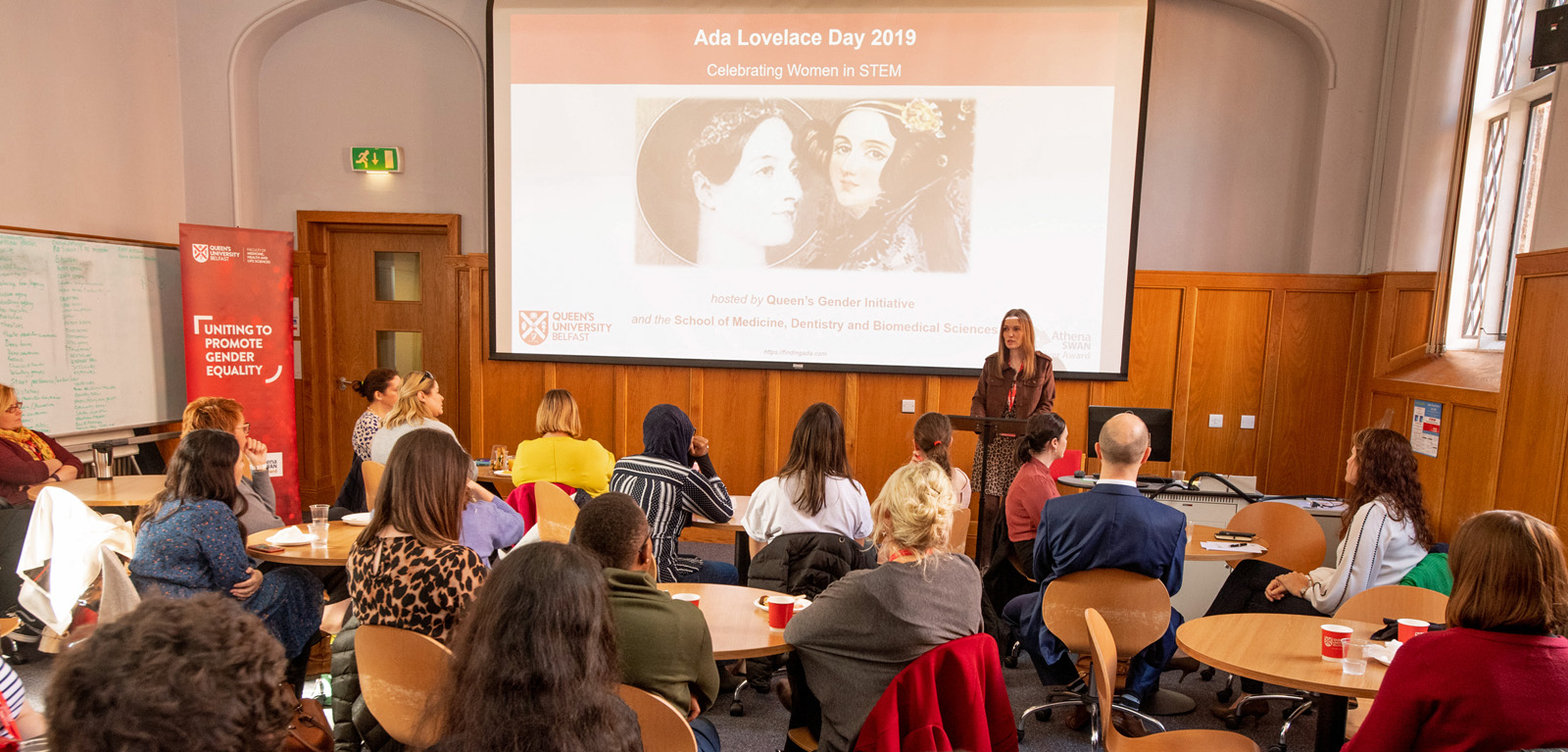 Ada Lovelace Day is an international celebration of the achievements of women in science, technology, engineering and mathematics (STEM). It aims to increase the profile of women in STEM, create new role models who will encourage more girls into STEM and support women already working in STEM.
At the event, staff heard about the life and pioneering work of Ada Lovelace, who is considered as the first programmer. The event was organised by Queen's Gender Initiative in collaboration with the School of Medicine, Dentistry and Biomedical Sciences.