Queen's Academic Awarded the Academy Gold Fellowship for Women
Queen's academic, Aislinn Clarke, has received the 2019 Academy Gold Fellowship for Women.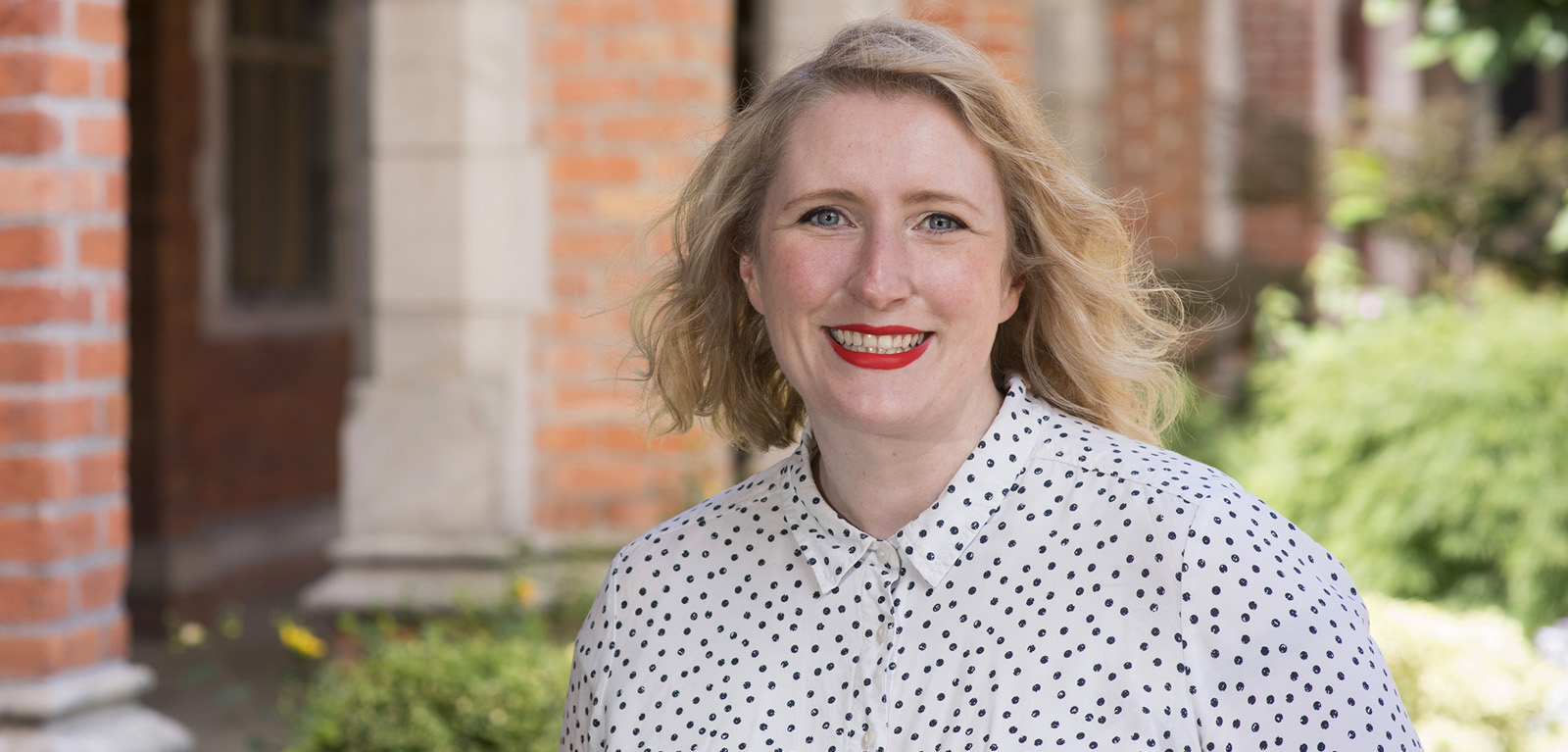 Aislinn Clarke is a filmmaker, writer and director. She has an academic background in film and scriptwriting and has worked in film, TV, theatre, and radio for fifteen years.
She is currently a lecturer in scriptwriting at the Seamus Heaney Centre at Queen's University Belfast.
The Academy Gold Fellowship program is a global effort, part of Action: The Academy Women's Initiative, designed to create opportunities for female filmmakers and executives to connect, share their stories and celebrate inclusion.
The Fellowship is sponsored by Swarovski and winners receive a £20,000 bursary as well as year-long support from the Academy.
Aislinn is the first woman from Northern Ireland to write and direct a horror film. Her first feature film, an award winning horror entitled 'The Devil's Doorway', was released last year and is currently on Sky Cinema and Amazon Prime (UK).
She is currently under contract to write and direct features for several BAFTA and Oscar winning companies. Her work has been distributed internationally, and this year her debut feature was one of the top ten box office grossing genre films in Brazil.
Aislinn recently accepted her Fellowship at the prestigious Academy Women's luncheon hosted by the Academy in Claridges Hotel, London. Speaking about the award, she said: "It's a great honour to have been chosen by The Academy and Swarovski for this award. I feel very privileged to be a filmmaker, to be creating stories for the screen, I'm grateful every day that I get to do that, but it is also hard work.

"This kind of recognition means so much for me and for women like me who will benefit from increased visibility for women in film."
Last year, the UK award went to the London-based Ethosheia Hylton, whose short film 'Brixton Rock' is subsequently being developed as a feature by BBC Films.
For more information on the Academy Gold Program, please visit: https://www.oscars.org/learn/academy-gold-program
ENDS...