Queen's Academic appointed to the Climate Assembly UK Academic Panel
Professor John Barry, from the School of History, Anthropology, Philosophy and Politics at Queen's University Belfast, has been appointed to the Climate Assembly UK Academic Panel.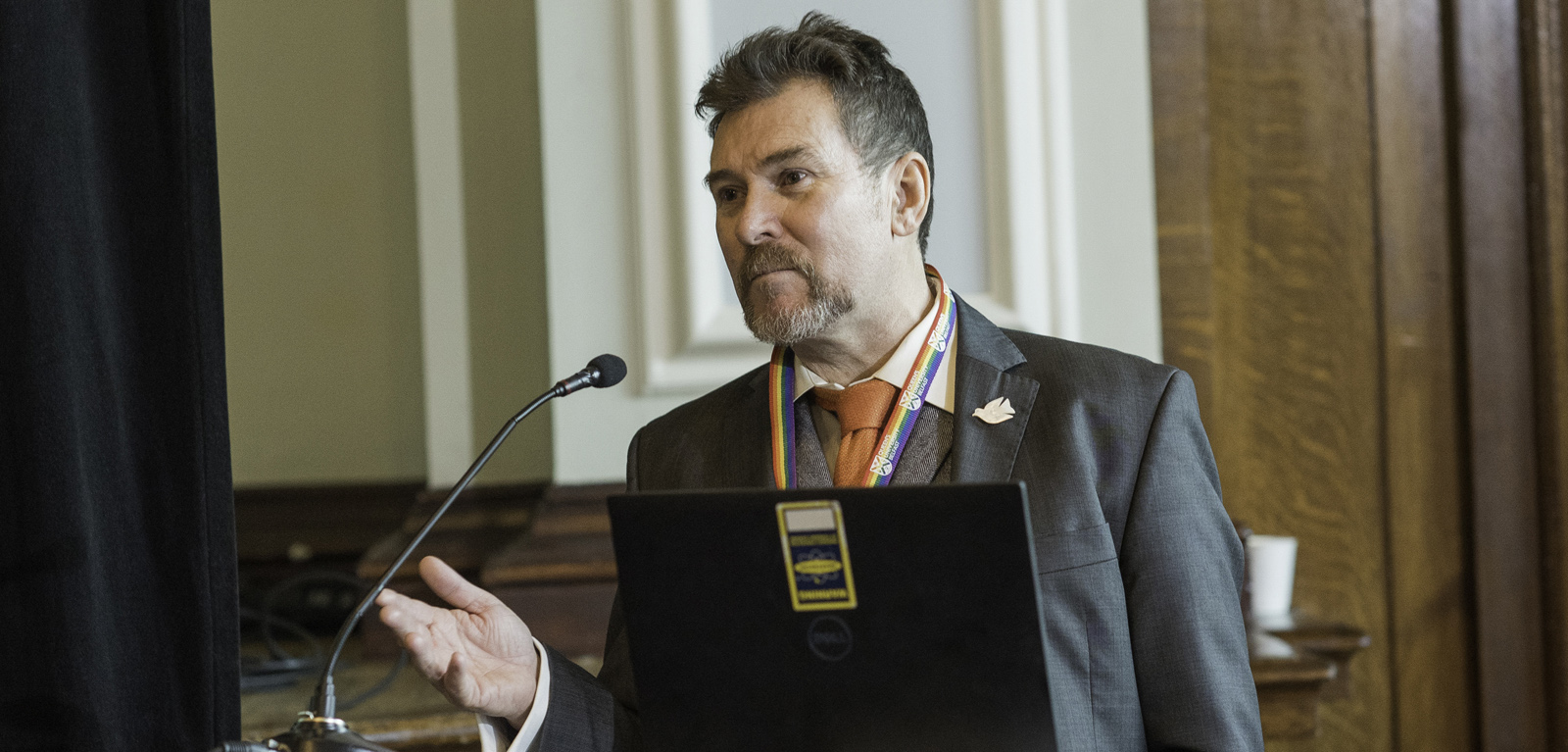 Climate Assembly UK was commissioned by six cross-party House of Commons Select Committees in summer 2019 in response to the Government's commitment to meet net zero carbon emissions by 2050.
Climate Assembly UK is made up of Expert Leads, an Advisory Panel and Academic Panel. An extensive team of climate specialists, business leaders, constitutional and economic experts and civil society organisations are involved in ensuring Climate Assembly UK is balanced, accurate and comprehensive.
The Academic Panel is made up of researchers working on areas of climate change to be covered by the Assembly. The Panel will use its expert knowledge to review written briefings for Assembly members and to support the Expert Leads in their role.
Speaking about the appointment, Professor Barry, who is Director of the Centre for Sustainability, Equality and Climate Action and Professor of Political Economy at Queen's University said:
"I am honoured to take up this position and help with the important work of Climate Assembly UK. Together with the work we are doing here in Belfast where we have just officially launched the Belfast Climate Commission, which I co-chair, we can see at both national and regional levels movement to climate action. There is a wealth of experience and public demand for more innovative and participative forms of democratic debate and decision-making to supplement the parliamentary political process.

"The establishment of the Climate Assembly also marks a significant step change in how policy recommendations are made, and how public conversations on this most defining issue of our age can be structured. This is why the first UK Climate Assembly – composed of citizens, with advice and input from academic experts – is so important and a sign of hope in this turbulent age of the Anthropocene."
Climate Assembly UK will meet for the first time at the end of January and will have three further weekend meetings before the end of March, where they consider a range of climate-focused topics including transport, energy use in the home, agriculture and consumer choices. The 110 Assembly members will consider how net zero can be achieved by 2050 and make recommendations on what the Government, businesses, the public and wider UK society should do to reduce carbon emissions.
Over the past four months the Expert Leads, Advisory Panel and Academic Panel have been working with the Assembly team to develop and consider detailed plans for the design of the Assembly and the speakers that will address Assembly members. Further consideration will take place in the coming months, and final plans for the Assembly will be published in advance of each weekend.
ENDS…
Media
Media inquiries to Zara McBrearty, Communications Office at Queen's University Belfast, on Tel: +44 (0)28 9097 3259 or email z.mcbrearty@qub.ac.uk.