Queen's celebrates its postdocs at Postdoc Showcase 2019
On Wednesday 18 September 2019, we celebrated our postdoctoral, early-career researchers at Queen's second Postdoc Showcase. The Showcase was part of Queen's programme of events recognising National Postdoc Appreciation Week 2019.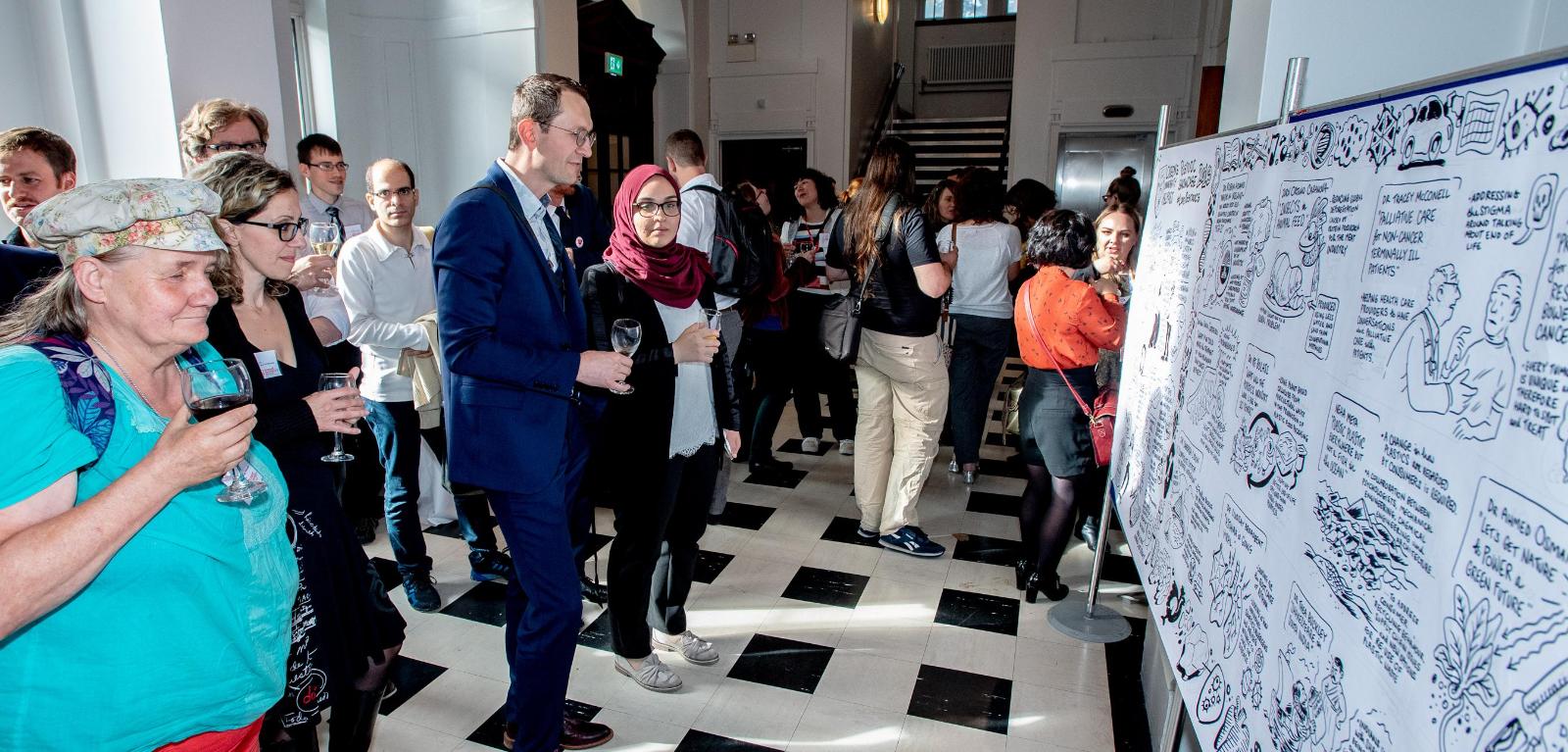 Organised by the Research Policy Office and Postdoctoral Development Centre at Queen's, this year's Showcase focused on wider public engagement with research, bringing together Queen's postdocs from all three Faculties, providing an opportunity to exhibit their current research and to learn the benefits of engagement and building relationships with external stakeholders and the general public.
Keynote talks were delivered by musician, radio presenter and award-winning science communicator Emer Maguire, and Chris McCreery, Director of the Northern Ireland Science Festival and Chair of the Cathedral Quarter Arts Festival. Mini Postdoc Pitches followed, with 11 postdocs from all three Faculties giving a glimpse into their respective research areas. The Showcase also included poster presentations and a live illustrator before the awarding of this year's Postdoc Prizes.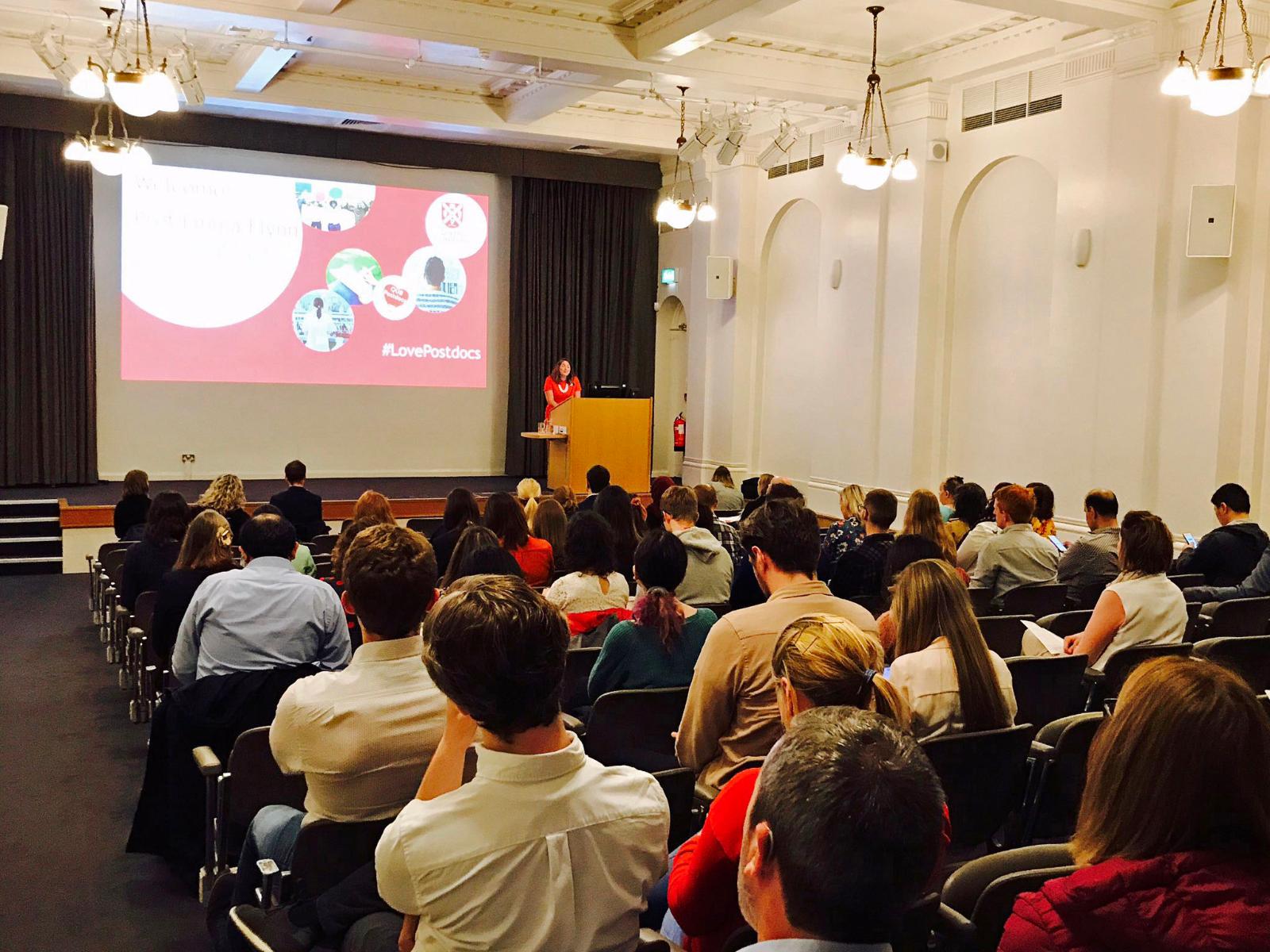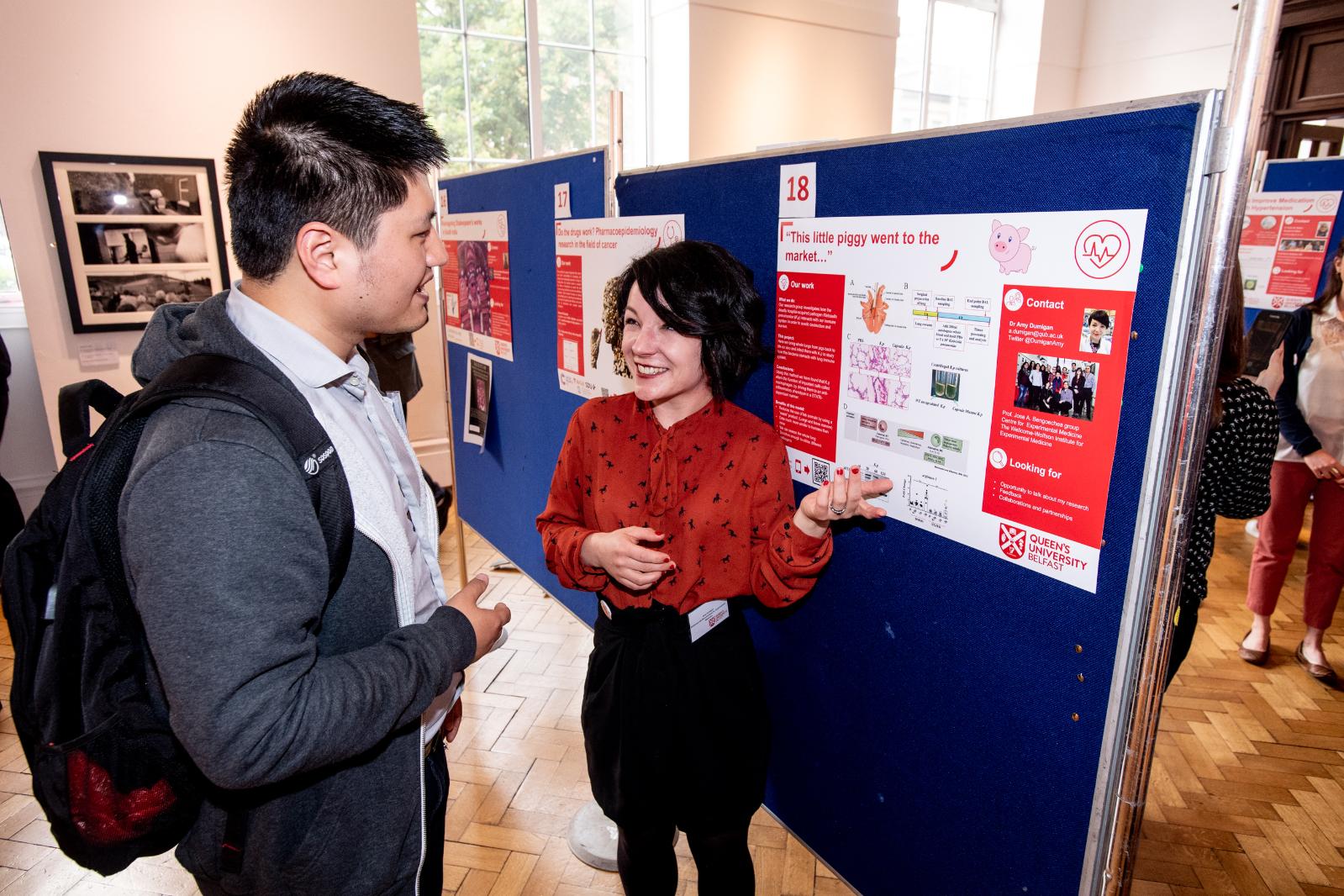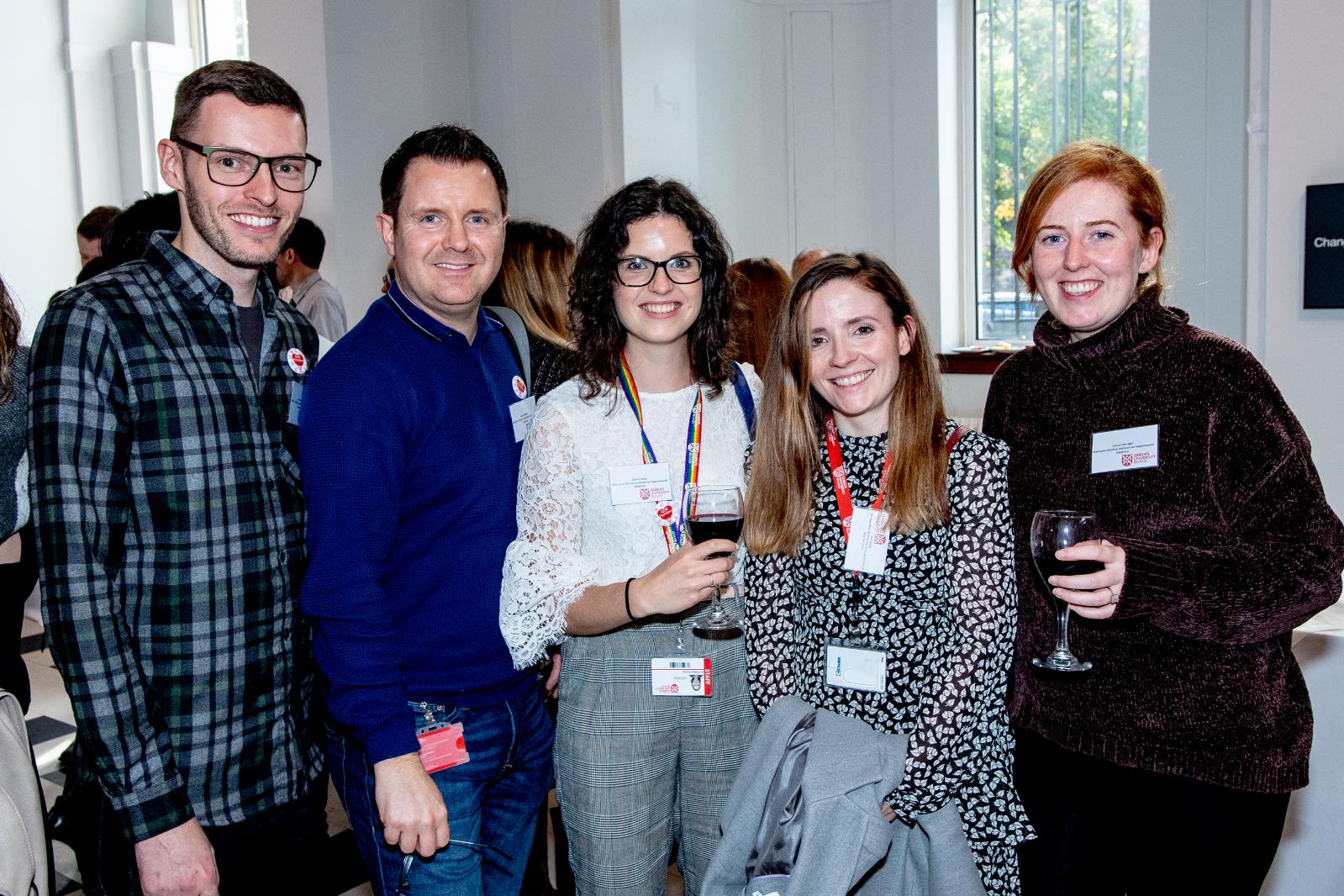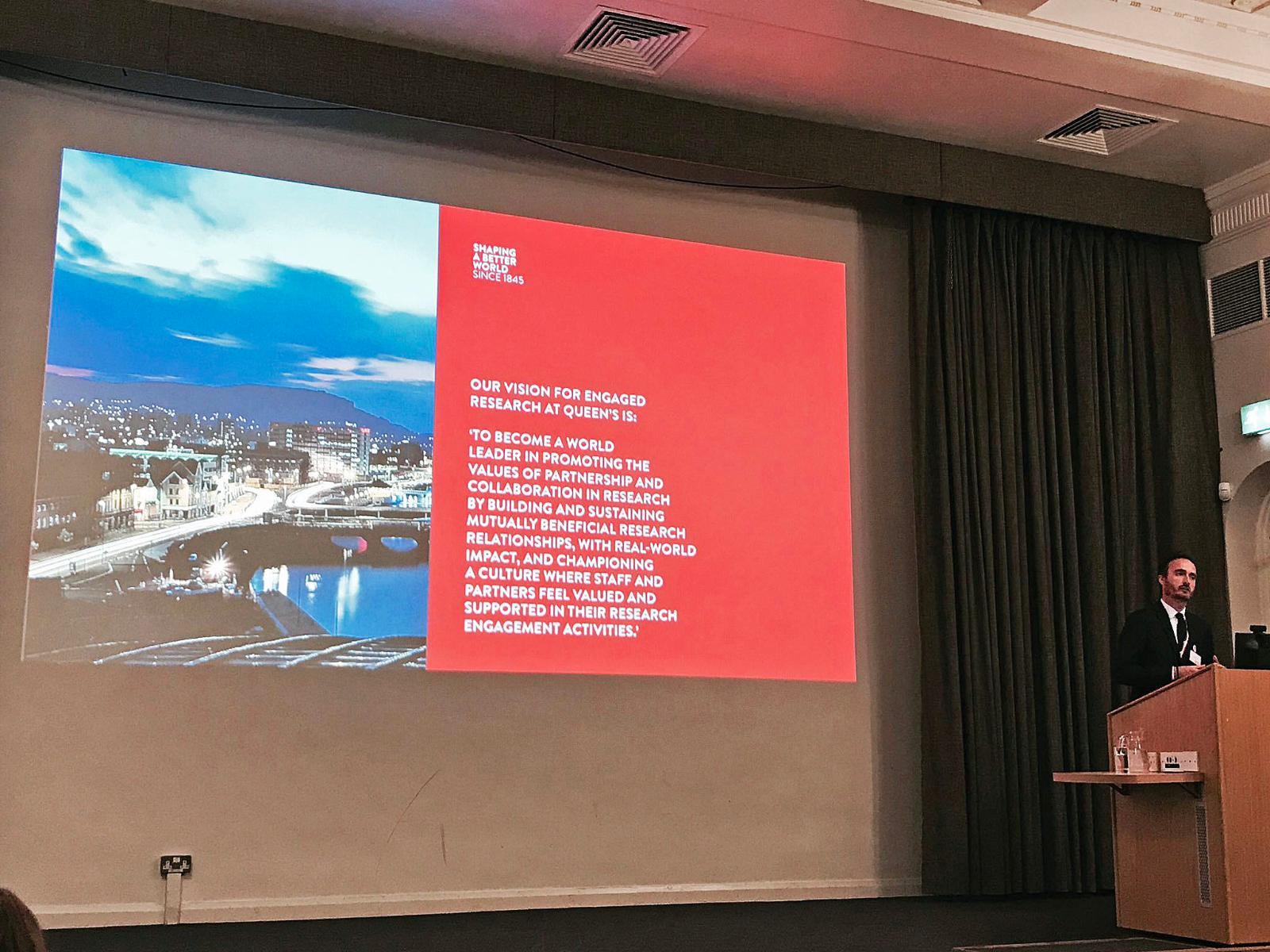 "It's right to showcase and celebrate the hard work that goes on in the postdoctoral community [...] they're the glue that holds together a lot of the fundamental research that we do."

- James Dillon @QUBResearchPol celebrates @QUBPostdoc @QUBelfast. #LoveQUBstaff #NPAW2019 pic.twitter.com/lVpO02Jw9U

— Queen's Staff (@QUBstaff) September 20, 2019