Queen's recognised by European Commission for commitment to supporting researcher career development
Queen's University has again been recognised by the European Commission for its commitment to supporting the personal, professional and career development of our researchers.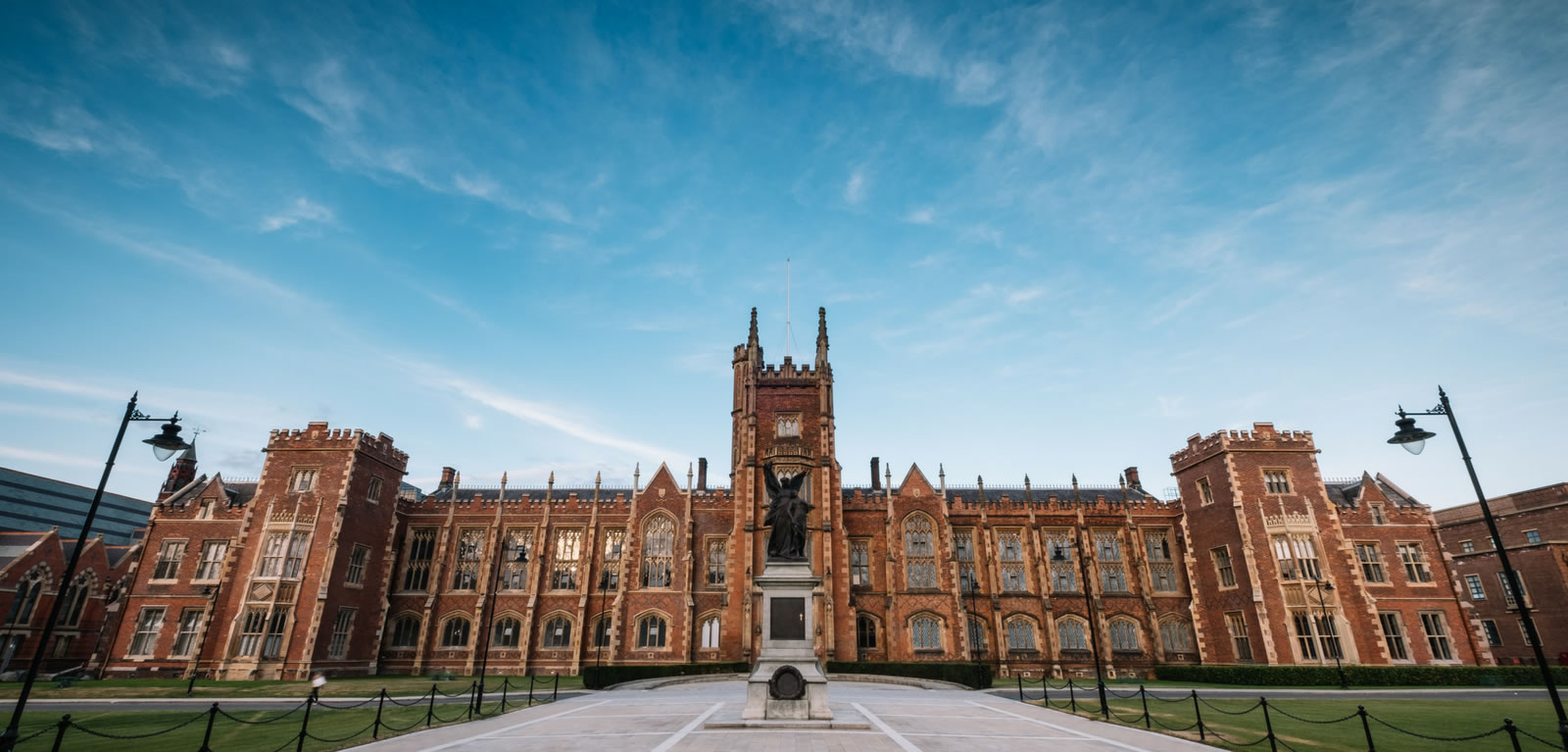 The University has retained the European Commission's HR Excellence in Research Award which endorses the support provided for our research staff to develop their skills and career development opportunities, and providing a clear plan of action for future developments. Holding the Award enhances submissions for European funding and provides evidence for the Research Excellence Framework, Environment section.
Queen's was the first University across Ireland to receive the Award in 2012, helping to promote the University as an attractive destination for researchers from all over the world.
Commenting on the Award, Professor Emma Flynn, Pro Vice-Chancellor Research and Enterprise, said:
"Retaining the European Commission's HR Excellence in Research Award, until 2022, raises the profile of Queen's across Europe, demonstrating to current and prospective research staff that Queen's is committed to their professional and career development. Research staff are the next generation of world leading researchers and Queen's will continue to provide our staff with excellent development opportunities. Within the updated Implementation Plan are a range of actions that will continue to progress the integration of Research Staff into the research culture of the University."
To retain the award, Queen's demonstrated the implementation of a range of actions in relation to the Concordat to Support the Career Development of Researchers, which sets out seven principles for the future support and management of research careers. An updated Action Plan was submitted and agreed as appropriate as part of the application process. This plan contains a range of actions with associated commitments and responsibilities in relation to the management of staff, recruitment, appraisal, progression, development, engagement and creating a vibrant research environment.
As part of the HR Excellence in Research Award Queen's will carry out a self-assessment every two years and the next internal evaluation will be in 2022.
Laura Lynch, Head of Organisational Development, said: "The HR Excellence in Research Award demonstrates our ongoing commitment to supporting, encouraging and empowering our talented research staff. It gives a clear message to our current and prospective researchers that Queen's will invest time and resources to support them throughout their careers, making Queen's an attractive destination for world-class research talent."
Research Staff at Queen's are encouraged to actively engage in their development and the University has committed to enabling Research Staff to access up to 10 learning and development days per year. Further details are available on the researcher development webpages and in the associated guidelines.