Queen's Academic elected Fellow of the European Academy of Cancer Sciences
Professor Mark Lawler has been elected as a Fellow of the European Academy of Cancer Sciences (EACS).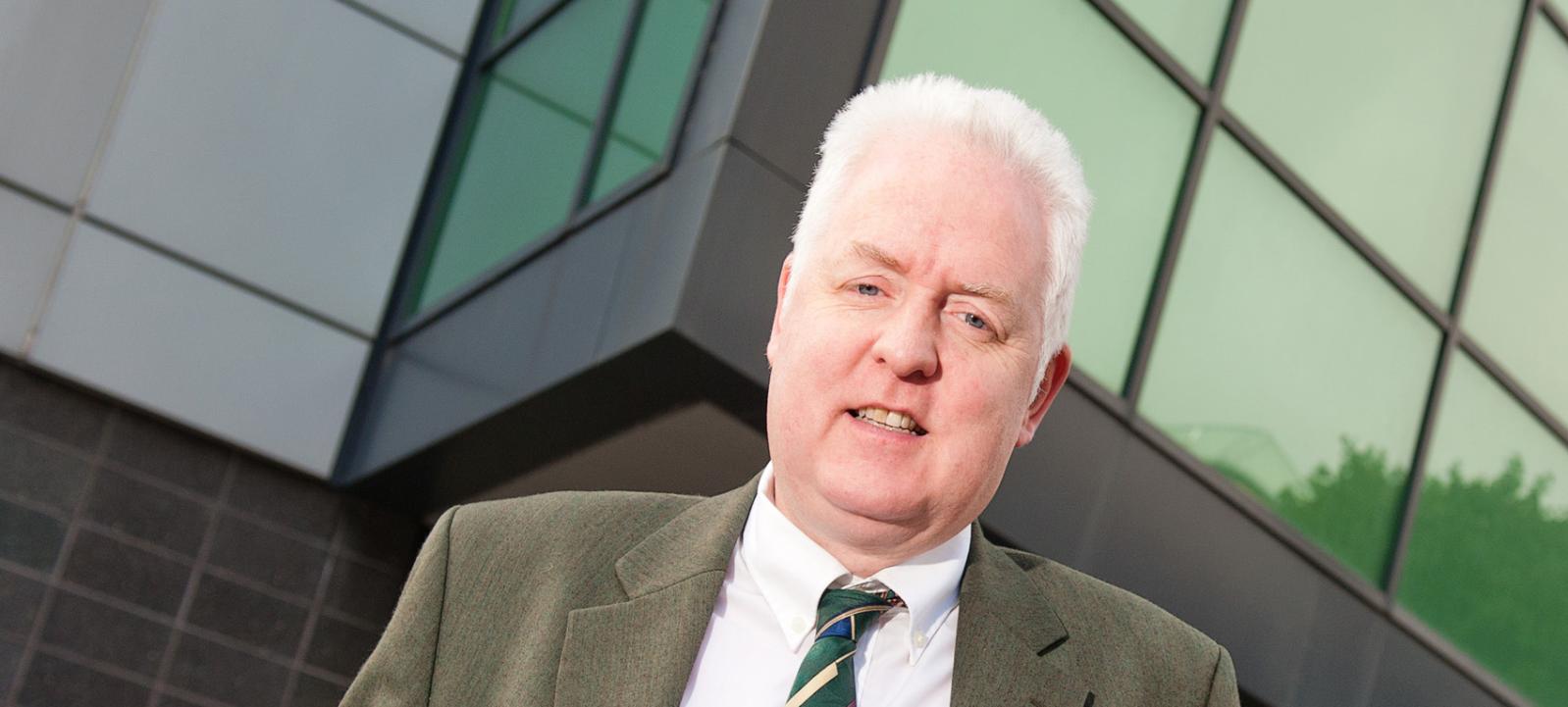 The Academy, launched in 2009, is an independent advisory body of distinguished oncologists and cancer researchers, placing science at the core of policies to reduce death and suffering caused by cancer in Europe.
EACS brings together individuals with outstanding scientific and academic credentials covering all cancer disciplines. It aspires to provide independent, authoritative and evidence-based recommendations to underpin policy for more effective prevention, earlier detection, better treatment and improved quality of life for cancer patients in Europe.
Professor Mark Lawler, Chair in Translational Cancer Genomics at the Patrick G Johnston Centre for Cancer Research, Associate Pro-Vice Chancellor and Professor of Digital Health of the Faculty of Medicine, Health and Life Sciences at Queen's, says:
"I am honoured, and indeed humbled to be recognized by my peers and elected to this prestigious European organization. Cancer is a particular focus in Europe at the moment, with Europe's Beating Cancer Plan and the EU Cancer Mission and I look forward to working with colleagues in EACS to maximize the impact of these initiatives for cancer patients. My election is recognition for the outstanding work in cancer research that we do here at Queen's, continuing the vision for research excellence in cancer that Professor Paddy Johnston, former Vice-Chancellor of Queen's and former EACS Fellow espoused. That my election to EACS Fellow falls on the week of the 5th Anniversary of Paddy's untimely death makes the election to fellowship of EACS all the more poignant for me."
Professor Lawler is Scientific Director of DATA-CAN, the UK Health Data Research Hub for Cancer and Chair of the International Benchmarking Partnership. His research on cancer inequalities led to the development of the European Cancer Patient's Bill of Rights which he launched with colleagues in the European Parliament in Strasbourg on World Cancer Day 2014. Adopted in many countries throughout Europe, this work received the prestigious 2018 European Health Award for its pan-European health impact. He is also Co-Chair of the European Cancer Organisation's Special Network on the Impact of COVID-19 on Cancer and co-leads their Time To Act campaign.
Professor Francoise Meunier, EACS Fellow, Member of the Belgian Royal Academy of Medicine, former Director General of the European Organisation for the Research and Treatment of Cancer and Honorary QUB Graduant said:
"Professor Lawler will bring a significant expertise to the activities of EACS. His commitment to both better care and also enhancing the quality of life of patients with cancer has been vitally important in Europe, particularly for long term survivors and their full rehabilitation after being cured, a topic very close to my heart."
Professor Stuart Elborn, Pro-Vice Chancellor of the Faculty of Medicine Health and Life Sciences said "Mark's election to the European Academy of Cancer Sciences recognizes the leading role he personally has given to improving cancer care, bringing together the powerful tools of genomic and clinical data to deliver better outcomes for people with cancer. This also recognises the leading role that Queen's plays in mobilising health data to improve the health and well-being of society."
The European Academy of Cancer Sciences is an illustrative example of a renowned multidisciplinary team of specialists with expertise across the entire cancer continuum and with members from all over Europe, closely collaborating to ensure that the interests of cancer patients remain at the forefront of EU policy.
Media
Media enquiries to comms.officer@qub.ac.uk