Queen's Professor among leading experts awarded Royal Academy of Engineering Fellowship
Professor Roger Woods from Queen's University Belfast is among 72 of the UK's most prominent engineering and technology experts elected as a Royal Academy of Engineering Fellow.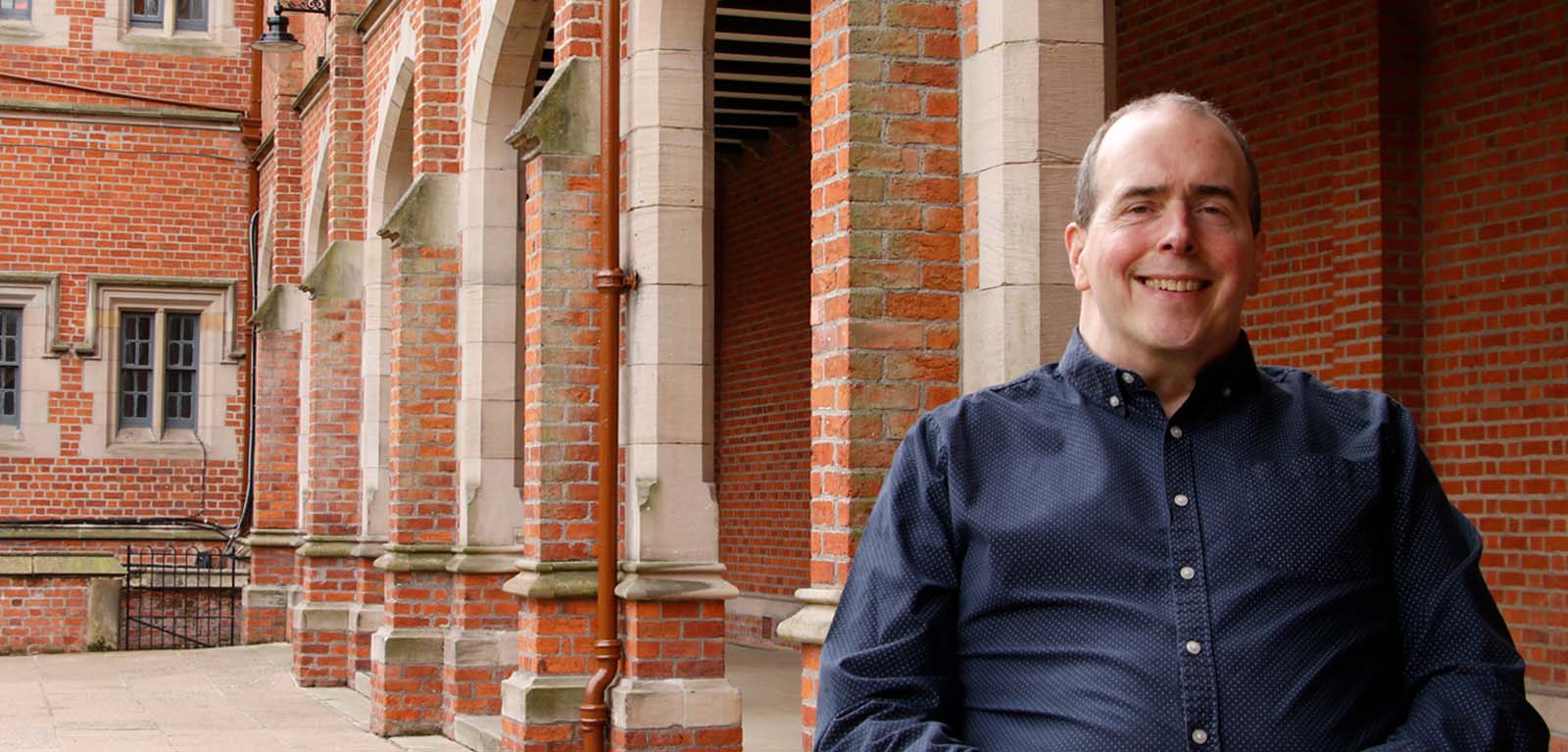 The new Fellows were chosen for their exceptional contributions in pioneering new innovations, leading progress in business or academia, providing high level advice to government, or promoting wider understanding of engineering and technology.
Commenting on the Fellowship, Professor Woods said: "I am absolutely delighted to have received this honour and to join the ranks of those internationally recognised engineers in the Royal Academy of Engineering. This is certainly a highlight of my career, and also a recognition of Queens' world class engineering reputation."
Professor Woods completed a degree in Electrical and Electronic Engineering at Queen's in 1985 and gained a PhD in microchip design in 1990 whilst employed as a researcher at the University.
In 1990, he was appointed to a lectureship at the School of Electronics, Electrical Engineering and Computer Science at Queen's and was promoted to a Senior Lectureship in 1994 and to a personal Chair in 2003. His research is focused on the creation of innovative programmable hardware for a range of applications.
Throughout his career, Professor Woods has commercialised his pioneering work into engineering products by successfully designing and implementing advanced microchips and programmable devices including an innovative, digital TV microchip for Snell (then a leading UK digital TV company) used for their award-winning 'Alchemist' converter.
More recently, he has developed expertise in data analytics and in 2007, cofounded Analytics Engines Ltd. to directly exploit his research in accelerating data analytics. It now employs 20 people and had a turnover of £1M in 2021. He acts as their Chief Scientist.
He is the author of two textbooks and over 250 research papers/communications and the holder of three patents. He has a passion for entrepreneurship and created an innovative 'Engineering Entrepreneurship' module which challenges student teams to build practical business propositions. Some of the teams have won numerous national competitions and one student has gone on to create a company. Professor Woods was awarded the Enterprise Ireland Academic Award for his work (2018).
He was instrumental in establishing the £5M Northern Ireland high-performance computing centre in 2019 and the recent £10M Artificial Intelligence Collaboration Centre for Northern Ireland. Increasingly, he has undertaken a strategic role as member of the UKRI's Strategic Advisory Team on ICT and the REF2014 Engineering Panel.
A Chartered Engineer and a fellow of the Institution of Engineering and Technology (IET), he is on the Editorial Board of the Journal of VLSI Signal Processing Systems and the IET Proceedings on Computer and Digital Techniques.
Professor Woods will be formally admitted to the Academy at a special ceremony in London on 8 November, where he will sign the roll book. In joining the Fellowship, he will add his unique capabilities to the Academy's mission to harness the power of engineering to create a sustainable society and an inclusive economy for all.
Sir Jim McDonald FREng FRSE, President of the Royal Academy of Engineering, commented: "I am delighted to welcome such an array of enormously talented people to the Fellowship of the Royal Academy of Engineering. From industry and enterprise to education and government – both national and international – these are some of our most pioneering and distinguished engineers and technologists.
"In an uncertain world, one thing is certain – engineering skills, vision and leadership will play a crucial part in addressing the escalating domestic and global challenges that we face today. The combined connectivity, professionalism, experience and wisdom of the new Fellows who join us today will greatly enrich the expertise and support we can provide to the government and to society in general."