Queen's Postdocs celebrated in annual showcase event
Queen's University's annual Postdoc Showcase took place on Wednesday 21 September. The theme of this year's event was 'Resilience and Innovation'.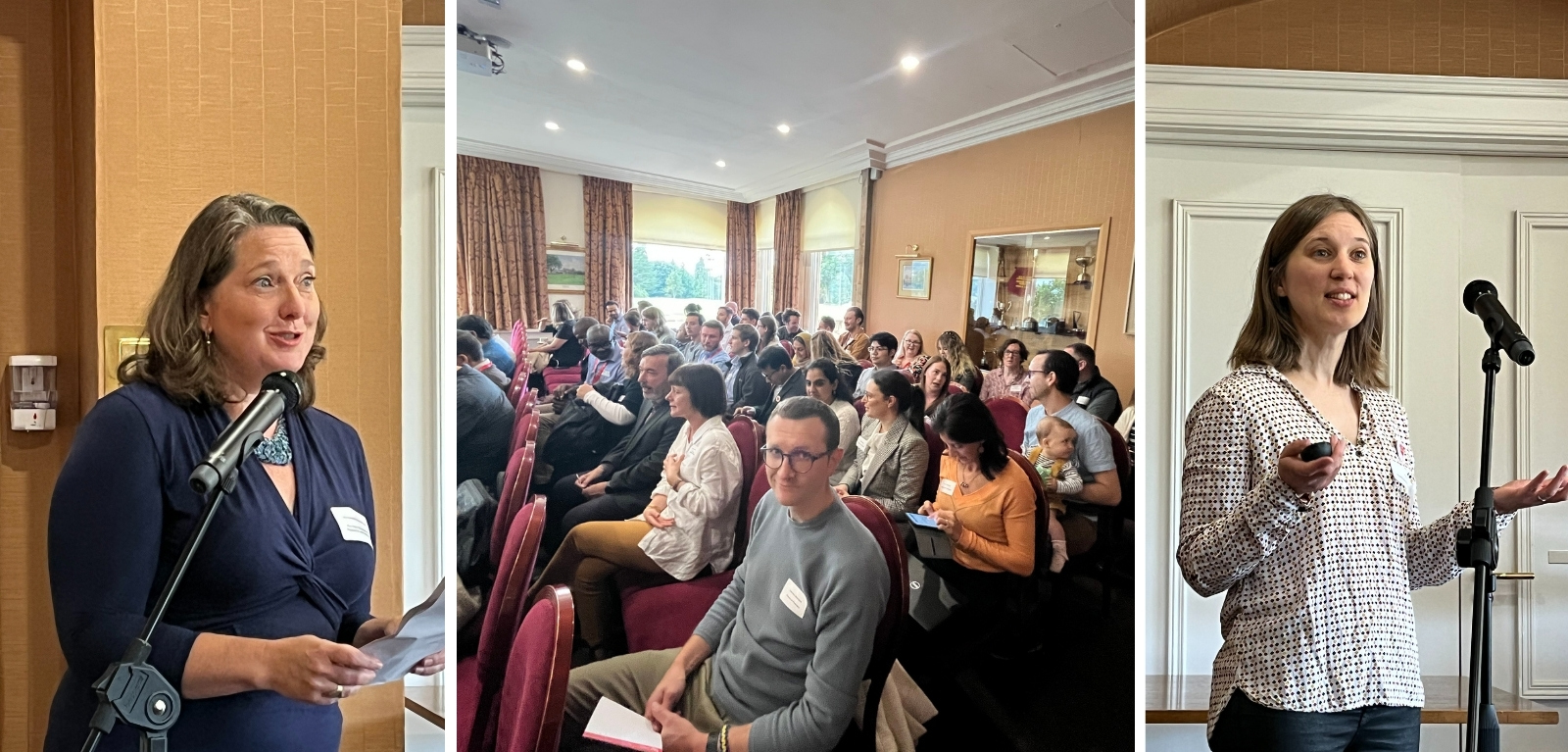 The event – held in celebration of National Postdoc Appreciation Week 2022 (19 to 23 September) – was organised by a committee of Postdocs along with the team in the Postdoctoral Development Centre (PDC), a 'one-stop-shop' launched institutionally in October 2021 to support the career progression of postdocs and research staff and promoting a positive postdoc experience at Queen's.
Taking place in Malone Golf Club, the day was an opportunity for all research staff at Queen's to showcase their research, learn about research activity underway in other areas of the University, and take part in face-to-face networking.
Guest speaker Professor Emma Flynn, Pro-Vice-Chancellor for Research and Enterprise, opened proceedings with her reflections on resilience and its role in driving innovation. Alice Dubois, PDC Manager, who coordinated the event with support from Erin Davidson, welcomed the attendees and introduced the panel.
Speakers included Dermot Tierney, Chief Operating Officer, AMPLY Discovery; Kara Bailie, Deputy Director Strategic Programmes for Belfast Region City Deal; Claire McCann, Senior Policy and Research Officer, Northern Ireland Rights Commission; and Savannah Dodd, Founder and Director, Photography Ethics Centre.
As well as a lively panel discussion and Q&A, attendees also enjoyed a research poster exhibition, 10-minute presentations and five-minute flash-talks by selected postdocs, and there were prizes for the best talks and posters and all selected speakers.
The research talks aligned with the University's five research themes, and were pitched to a wide audience, in order to enable researchers across the different disciplines to understand and enjoy them.
The PDC Postdoc Awards were also presented at this occasion, and all winners and nominees can be viewed below:
See the Postdoc Showcase 2022 in pictures