International Association of Dental Research – Annual Scientific Meeting in Belfast
Stefania's experience at IADR's Annual Science Meeting in Belfast 2017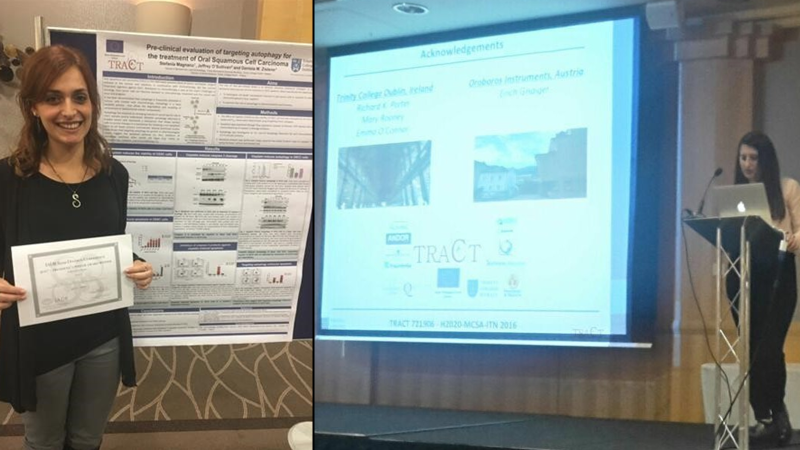 The Irish Division of the International Association of Dental Research (IADR) held their Annual Scientific Meeting in Belfast in November.
The meeting lasted for two days and scientists with different backgrounds (dentists, biochemists, microbiologists, etc.) interested in oral health research participated. Marilena (ESR11) presented her project on Oral Squamous Cell Carcinoma (OSCC) through an oral presentation, and I (ESR9), had a poster presentation as well.
The conference was a great opportunity to learn more about oral health, which is absolutely related to our research. Also, the social dinner was a fantastic chance to network and exchange knowledge with researchers from all over the country. The best part of this experience was presenting our projects and seeing the interest people had in our work, and how fascinated they were to hear about the clinical relevance and the impact of our research. I found it very exciting to hear positive feedback!
Additionally, The IADR Irish Division offered a number of prizes for presenters and I achieved first place in the President's Poster competition for my work! This was the cherry on top!