PROBE 2018
Marilena's personal experience of PROBE 2018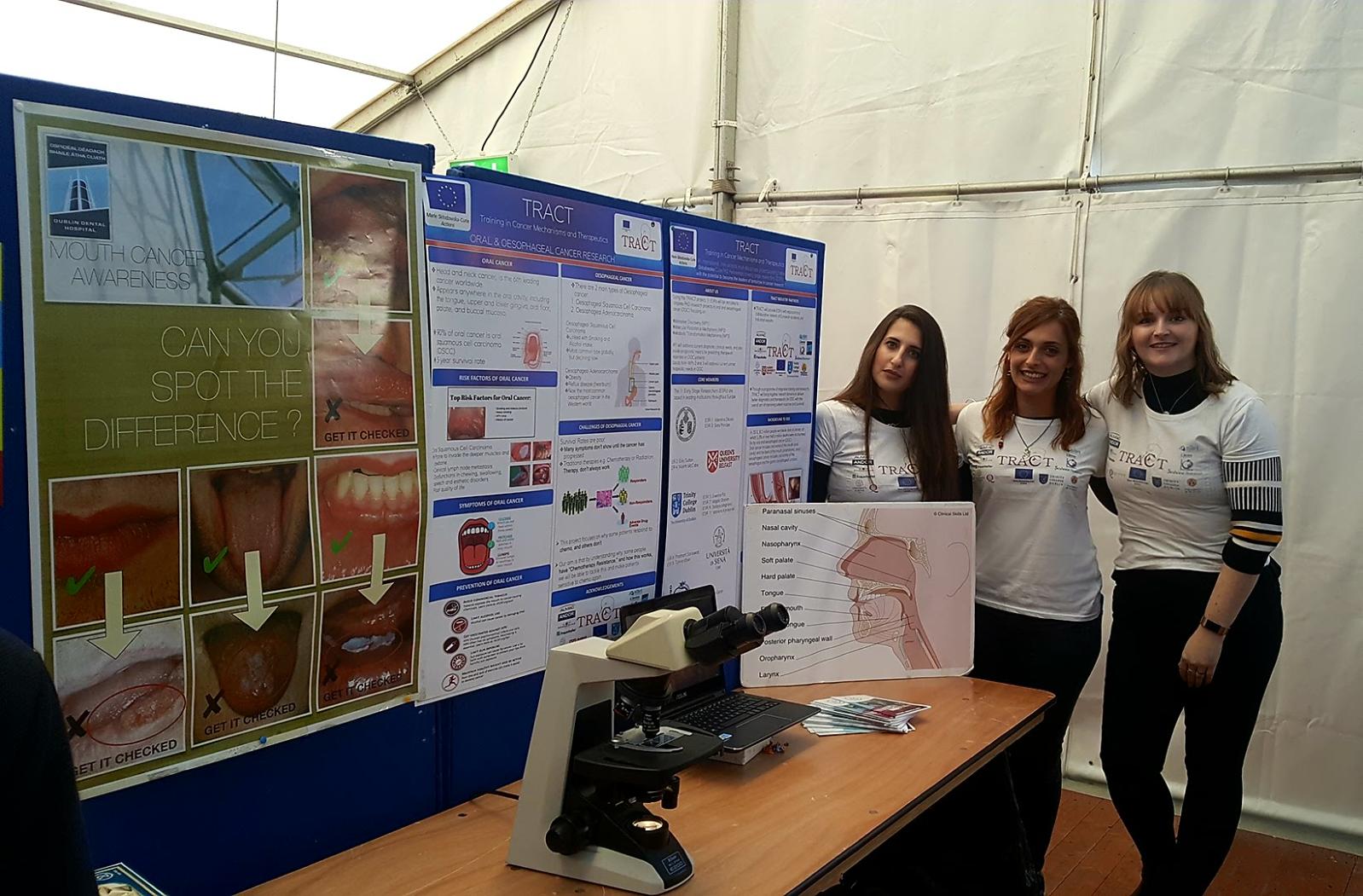 This year, PROBE took place on Friday 28th September 2018 at Trinity College Dublin. In Trinity's historic Front Square, this public pop-up festival displayed the diverse range of academic research taking place in Dublin by engaging and involving the public with live experiments, exclusive demonstrations, interactive workshops and more.
On the night, Niamh (ESR 4), Stefania (ESR 9) and I (ESR 11) did our best to engage with the public and spread the word about oral and oesophageal cancer. We talked about the novel advances we have already made on the TRACT programme, we advised people on how to maintain good oral hygiene, and informed them of symptoms of oral and oesophageal cancers, urging them to contact their dentist/doctor with anything they're worried about.
We also had the opportunity to show people what a cancer tongue biopsy looked like under the microscope! People were very interested and really wanted to get informed about cancer, and children were so curious to see what cancer looks like! We were very happy and really challenged to answer their questions. A journalist also interviewed our group, and I was given the chance to talk about the MSCA TRACT programme and our work identifying new biomarkers, treatments and mechanisms that will contribute and take the cure of oral and oesophageal cancer one step forward.
From my perspective, PROBE was a great experience. Not only did we have the chance to meet with peers and the public and explained our research to them, but we also faced the challenge of explaining science in the simplest way to kids, so that they may one day follow in our footsteps and enter the world of science!
ESR 11 Marilena Karavyraki