PROBE 2019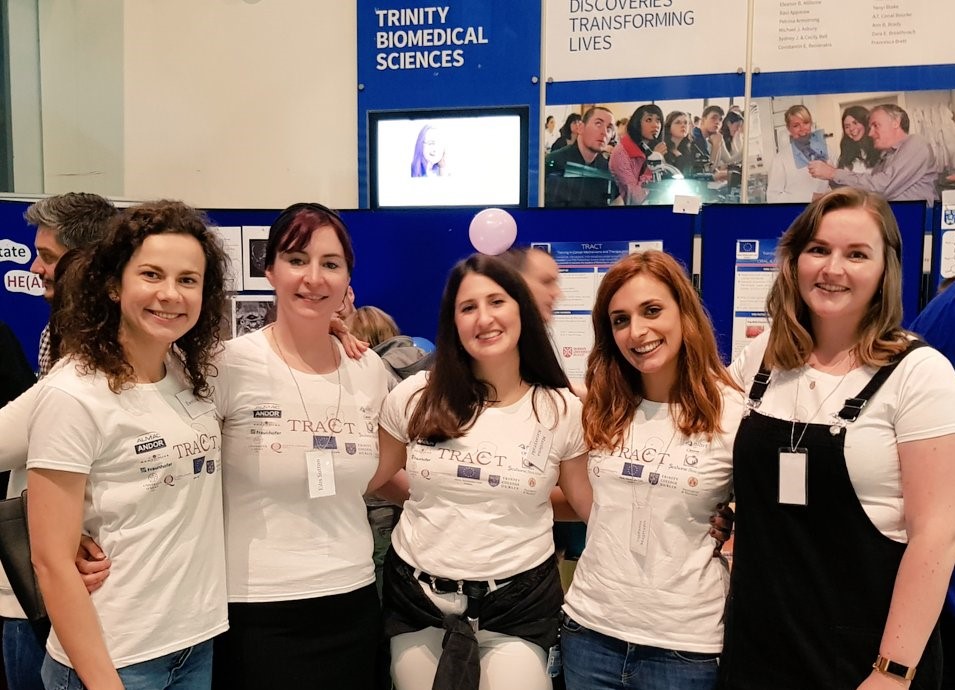 PROBE 2019 saw a change in venue for the TRACT stand, from Front Square to the TBSI foyer. This was a welcome change for everyone- not only because of the addition of central heating, but because it allowed us the opportunity to show the interested public around our labs. This provided a more interactive and engaging experience for all of our PROBE visitors, giving them hands on experience using microscopes and carrying out BCA assays.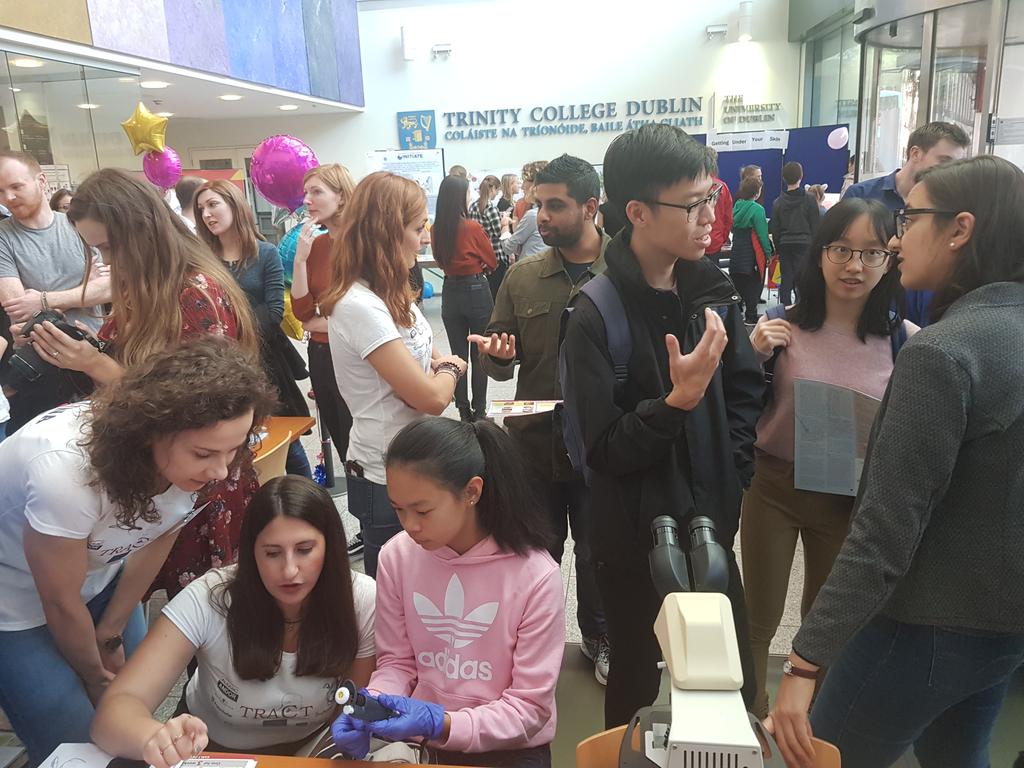 As our 3rd and final PROBE event of the project, it also provided the TRACT researchers the opportunity to share with the public their most recent findings, explaining the success of the project and encouraging others to get involved.
Thank you to everyone that visited our stand at PROBE 2019. With record numbers in attendance it was the best European Researchers' Night yet!
Niamh