OG Cancer NI Campaign Launch- Public Outreach
Niamh's experience at OG Cancer NI's campaign launch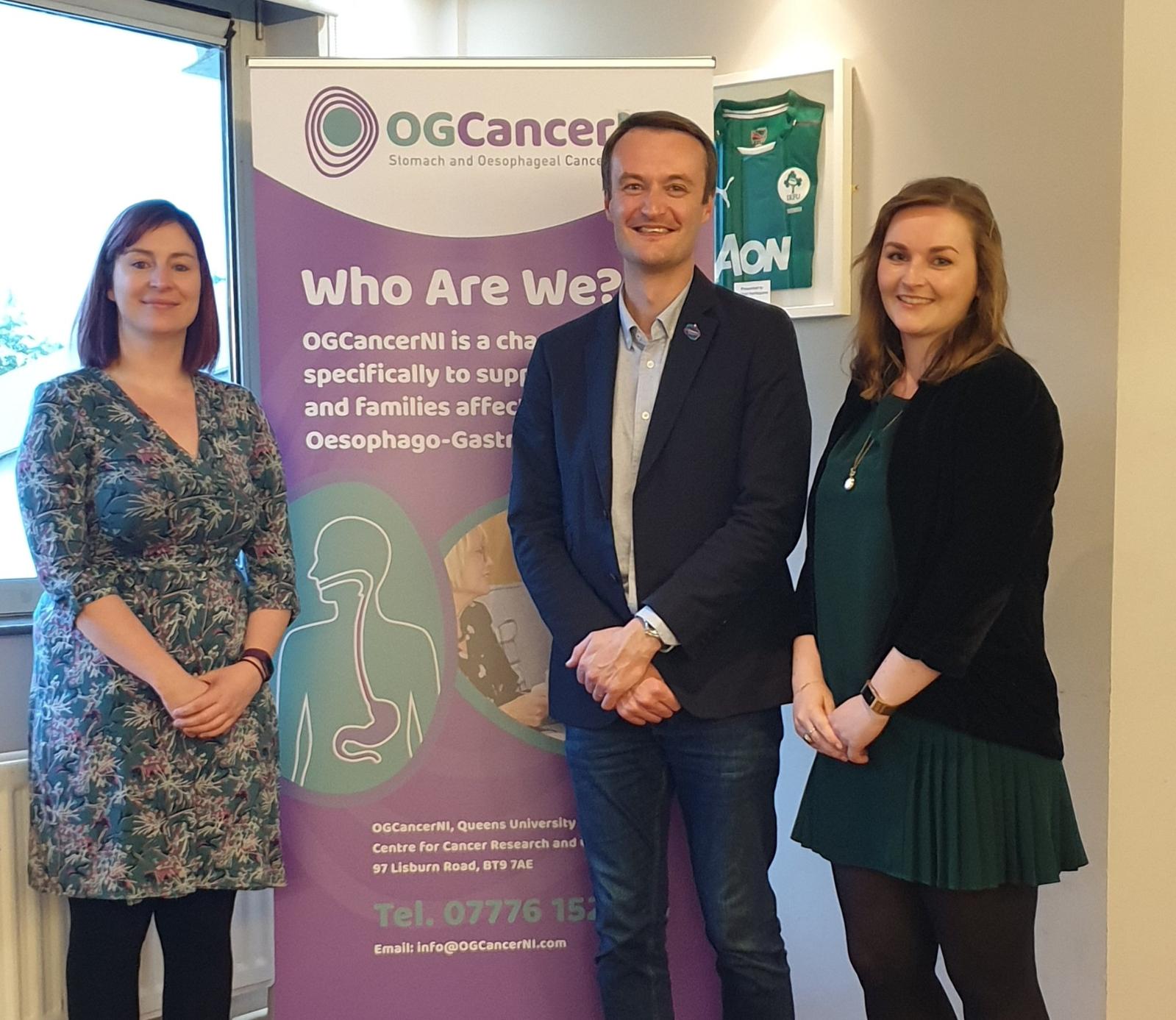 Thursday the 6th of June saw the official launch of OGCancer NI's campaign, 'Catch It Early'. The UK has the highest rate of OAC in the world, and the worst patient outcomes. A huge factor in this remains the lack of public awareness of the disease, especially of the early signs and symptoms.
This campaign aims to increase GP engagement and public awareness, with radio ads and web advertisements, encouraging anyone with symptoms to visit their GP as soon as possible.
It was great to be invited by OGCancer NI to attend this launch. Meeting past and current patients with OAC, as well as family members affected by this disease is always a great motivator for both Éilis and me. Listening to patients speak about their diagnoses and their hospital experiences, and hearing Dr Turkington and other hospital staff talk about future developments and progress in the field, ensured a positive and optimistic tone was set for the evening.
It was a wonderful evening, and we look forward to collaborating with OG Cancer NI in future.