PROBE 2017
Valentina & Sara's experience at PROBE 2017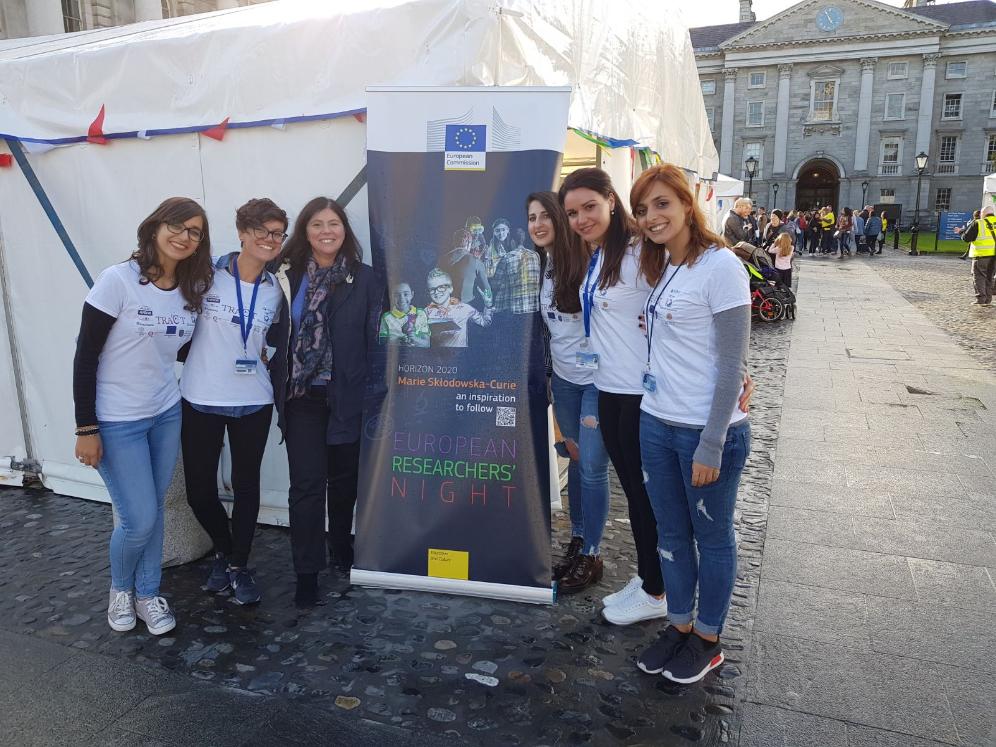 We showcased the TRACT project at The European Researchers' night, 'PROBE,' hosted in Trinity College Dublin. This provided us with the opportunity to meet the general public and inform them about our research into Oral and Oesophageal Cancer (OOC) within the TRACT program. We described the innovative techniques we have applied to investigate Oral and Oesophageal Cancer, highlighting their clinical significance and benefits. We disseminated the advantages of human saliva as an alternative to tissue biopsies and blood samples, and explained the importance of using specifically designed oral and oesophageal cancer cell lines in in vitro studies of the disease by using diverse interactive methods of communication including a quiz, representative posters, free brochures and books. It was surprising how interested the visitors to the TRACT stand were to learn about the diverse range of salivary biological functions. They were fascinated to hear about the clinical implementation of saliva as an informative tool in diagnostics in disciplines such as: psychology, education, criminology and sport sciences.
Furthermore, we informed the visitors about the common manifestations of pre-malignant lesions and risk factors, the affected age groups, and current treatments for oral and oesophageal cancer. We demonstrated the differences between early onset and late stages of these cancers with the help of visual materials. Our aim was to disseminate information to as many people as possible on the risks of OOC and the need to improve its detection and therapeutic options. The "take home" message was of the importance of preventive healthcare, involving the maintenance of good oral hygiene and regular checkups in the authorized institutions.
Probe was a great experience: it tested our ability to communicate complex scientific concepts in an easy to understand manner- not always effortless, but we are working to take on this new challenge, and we all grew in confidence throughout the event!
Marie Curie ITN funding was acknowledged and prominently displayed at our stand, and we shared our experiences as Marie Curie Fellows to those who were seeking guidance on possible career directions in science.
‌
Media
For media enquiries, please contact niamh.mccabe@qub.ac.uk