Get Ready for your Year Abroad!
Fourth year French and Spanish student Zoe is just back from a year in France- check out her guide to get you off to a great start in your year abroad.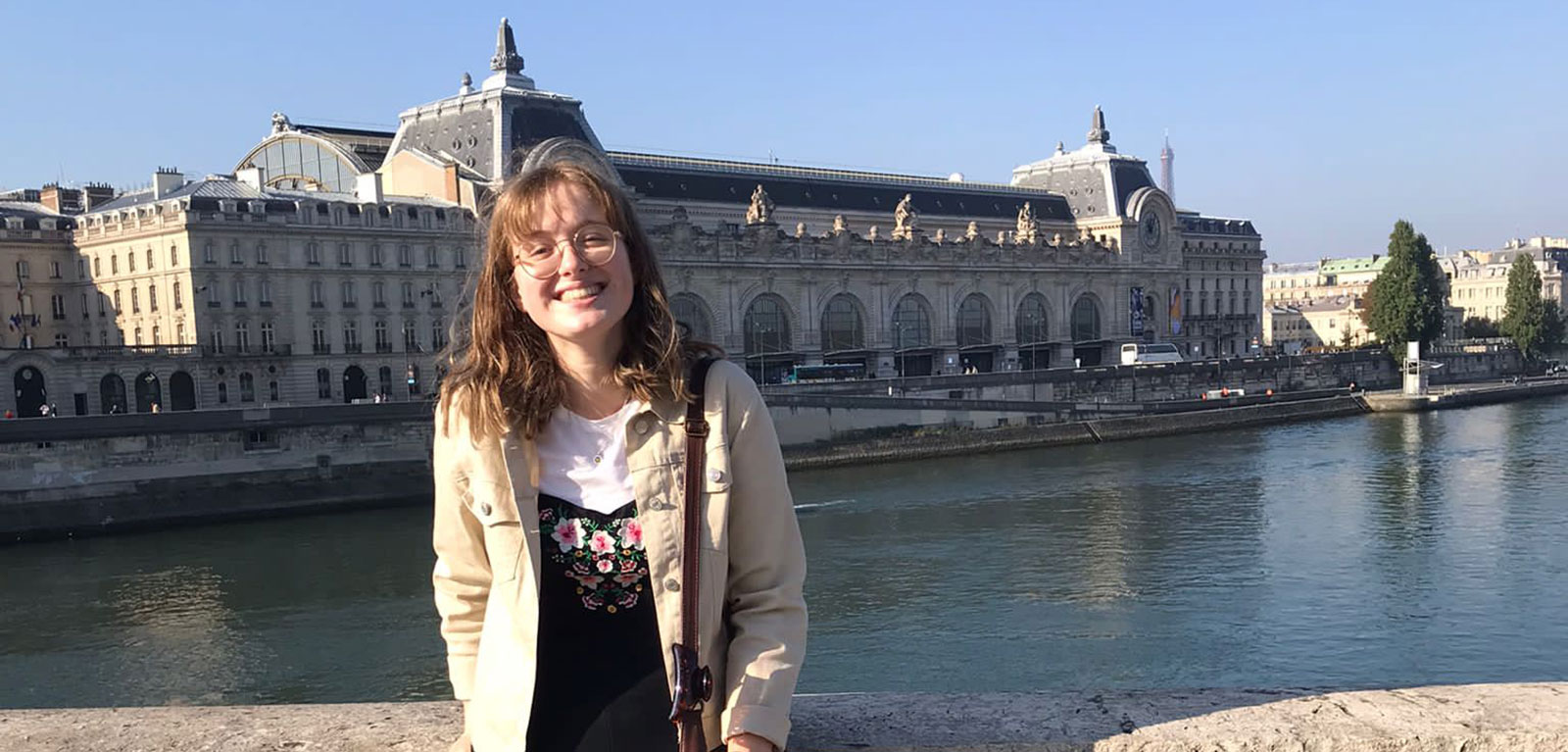 Preparing to study or work abroad can seem daunting and it's true that there is a lot you need to think about. This blog undoubtedly won't cover everything, but hopefully it can give you some tips on how to prepare efficiently and therefore free up more time to make exciting travel plans!
As part of my languages degree at Queen's I had a compulsory year abroad, which I chose to spend in France. I spent the first semester teaching English in Bordeaux and the second semester studying at the University of Tours. It was a year I'll never forget and I'm so grateful to have had the opportunity. Here are a few tips on how to best prepare in order to make the move as easy as possible!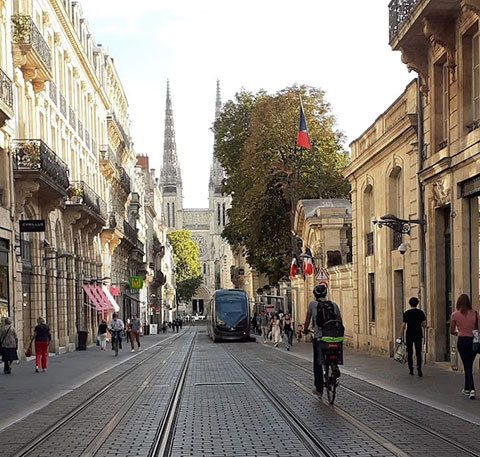 Bordeaux City Centre
Get your paperwork in order
There's a lot of paperwork that comes with a year abroad - learning agreements, Erasmus grant applications, insurance documentation, international travel risk assessment forms… the list goes on! The best thing to do is keep a dedicated folder for your year abroad paperwork and back it all up digitally, as well as noting the dates when you need to return certain documents to Queen's.
It's also a good idea to bring photocopies of documents with you. I would especially recommend extra copies of your passport, learning agreement/employment contract, birth certificate, National Insurance number, any prescriptions, your EHIC/GHIC card and insurance documentation.
I appreciate that it might seem excessive, but it's good to have backups in case things get lost or stolen and you will probably need photocopies of your ID for situations such as opening a bank account anyway.

Consider taking the stress of heavy luggage away by getting it delivered!
Consider your Luggage
Of course you can take your luggage on your flight, but if you're worried about the practicalities of hauling it around alone or think you might go over the weight allowance, consider a baggage delivery service. I used 'Send My Bag' for several journeys last year and it was brilliant - they picked up my luggage from my house in NI and dropped it directly to my door in France just a few days later at a very affordable cost. They deliver all over the world so I'd definitely recommend checking them out.
My huge suitcase safely arrived in France with shipping labels still attached!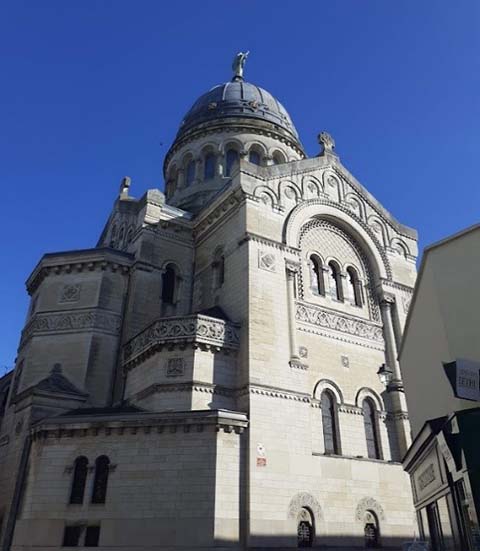 The Basilica of Saint Martin in Tours
Prepare for emergencies
Making your plans for the year abroad is really fun and although it isn't nice to think about the things that could go wrong, it's better to be prepared for any eventuality. Some things I'd recommend are:
Try to always carry a copy, even a digital one, of your travel/health insurance documentation
If you're the type who doesn't know anyone's phone number, write down an emergency contact's details in case you lose your phone
Research the nearest embassy to where you'll be living
Make sure you know how to contact the police in your destination country (worst case scenario I know, but it's important to be able to contact them!)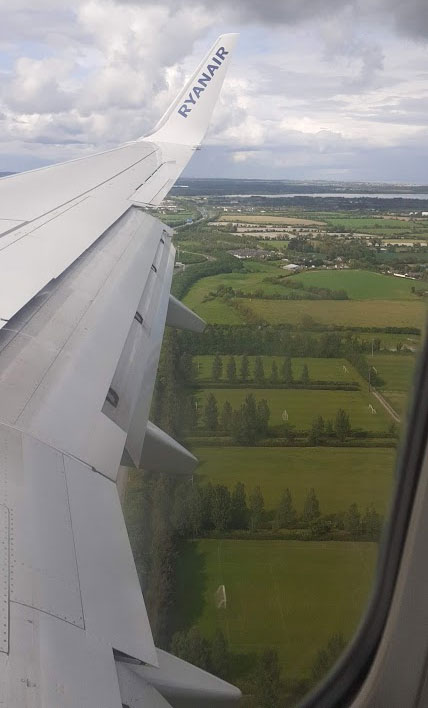 Make sure you take advantage of discounted flights!
Get an ESN card and get discounts!
A great tip for the year abroad is to get an ESN (Erasmus Student Network) card if you can. They're available from https://esncard.org/ and all students on the Erasmus+ scheme are eligible for one. There are lots of exclusive discounts, the best one in my opinion being 10% off 4 single/2 return Ryanair flights and a free 20kg checked bag.
You can also get discounts on Rosetta Stone to help you brush up on your language skills, HostelWorld to help you save money on accommodation when travelling around as well as hundreds of other offers!
It's also worth looking into any other discount cards you might be eligible for in your country. For example I got the 'Carte Avantage Jeune' SNCF youth train card which got me 30% off train journeys throughout France all year long.
Start looking early for accommodation
I knew I wanted to live with French natives if possible during my year abroad to improve my language skills, but I was struggling to find a flat share in the central area of Bordeaux I wanted to live in. After lots of research I eventually found a home-stay agency which matched me with a lovely French family who were renting out a spare room.
I would really recommend this as an option if you can find it - living in a family environment really helped me adjust to being abroad, I was completely immersed in my target language and it had the added benefit of not having to buy kitchen equipment or anything as it was already all there!
Students going to do a study placement will generally be able to stay in university accommodation. I did this during my second semester when I studied at the University of Tours, you can contact the international student department at your destination university to enquire about this.
Finding private accommodation can definitely be trickier but there are lots of options available to you. Every country will have different sites used for advertising apartments, flat shares etc. I have friends who also went to France who successfully found flats on sites such as 'Leboncoin' and 'Lacartedescolocs'. 'Erasmusmu' is also a good option, as are long-term Airbnb rentals and private student accommodation. Overall, do your research, be careful if you're going to viewings and look out for scams!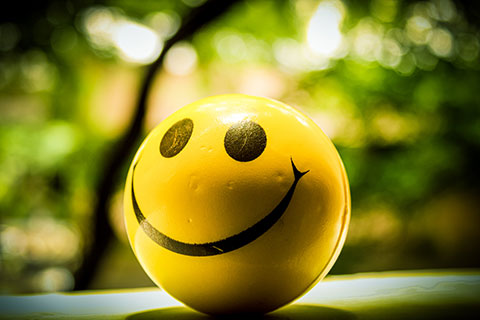 Don't be afraid to reach out for help
Use your Support networks
Moving abroad is such an exciting opportunity but it can be tough at times. It's a huge change so it's completely natural to feel overwhelmed and anxious. Apart from taking care of yourself as much as you can, one of the best things you can do is have support networks in place.
Try to keep in contact with family and friends regularly and think in advance about any events you know you want to be home for, such as birthdays or Christmas, so you can book your flights. I found staying in contact with other people who are on the year abroad to be particularly helpful and if you can travel to visit them, even better!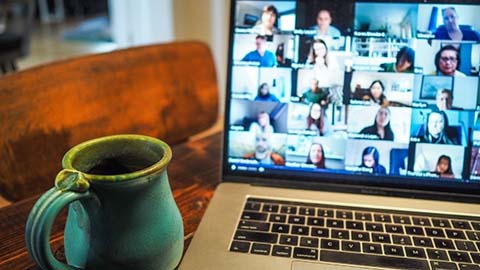 Try to keep in touch with your networks
It doesn't even have to be people in the same country - one of my best friends was doing a placement year at Cardiff University at the same time that I was in France. Even though she couldn't understand my struggles with speaking French and I couldn't relate to her lab work, we were both living away from home and chatting regularly kept us grounded.
Besides that, all the usual channels of support are available to access at Queen's even when you aren't in Belfast. You can contact your course convenor (and personal tutor if you have one) at any time to chat about academic challenges or personal welfare. Additionally everyone can access the Queen's Student Wellbeing Service, which include an online platform of self-help material and the Inspire Wellbeing Counselling Service which offers 24/7 phone support and remote counselling appointments.
Make sure you familiarise yourself with what support is available to you at and save the relevant webpages and phone numbers so that you can take the best possible care of yourself while you're away.
Prepare yourself by chatting to others
If possible, get in contact with older students who have been to the country or city you're going to. When I was in second year trying to sort my placement and everything that comes with that, I had Zoom calls with several final year students who I got in contact with through the French Society. Even though emailing lots of strangers and arranging to call them was a bit nerve-wracking at the time, they were all so willing to give me great advice about everything from flights to accommodation and SIM cards. It's really worth speaking to someone who has first-hand experience of living abroad as you can pick up all kinds of helpful tips, it might even help to ease your nerves.
Overall, if you're considering studying or working abroad, I'd say go for it. It's exciting, challenging, eye-opening, full of surprises and an all-round brilliant opportunity.
Being as prepared as you can will definitely help, but don't be scared of any curve balls that appear - overcoming them is just part of the experience!
Find out more
More blogs about Careers and Global Opportunities
Zoë Totten

French and Spanish | Undergraduate Student | NI

I'm a final year French and Spanish student from Northern Ireland who has recently returned from my Year Abroad. In my time at Queen's I have been involved in QUB Sign, the French society, the Spanish and Portuguese society and the Students Against Human Trafficking Society. When I'm not in class you will find me crocheting, going to concerts or getting coffee with friends!