Travelling to Belfast versus travelling to other UK uni cities
Three Queen's students from England talk journey times – and prices – when travelling to Queen's.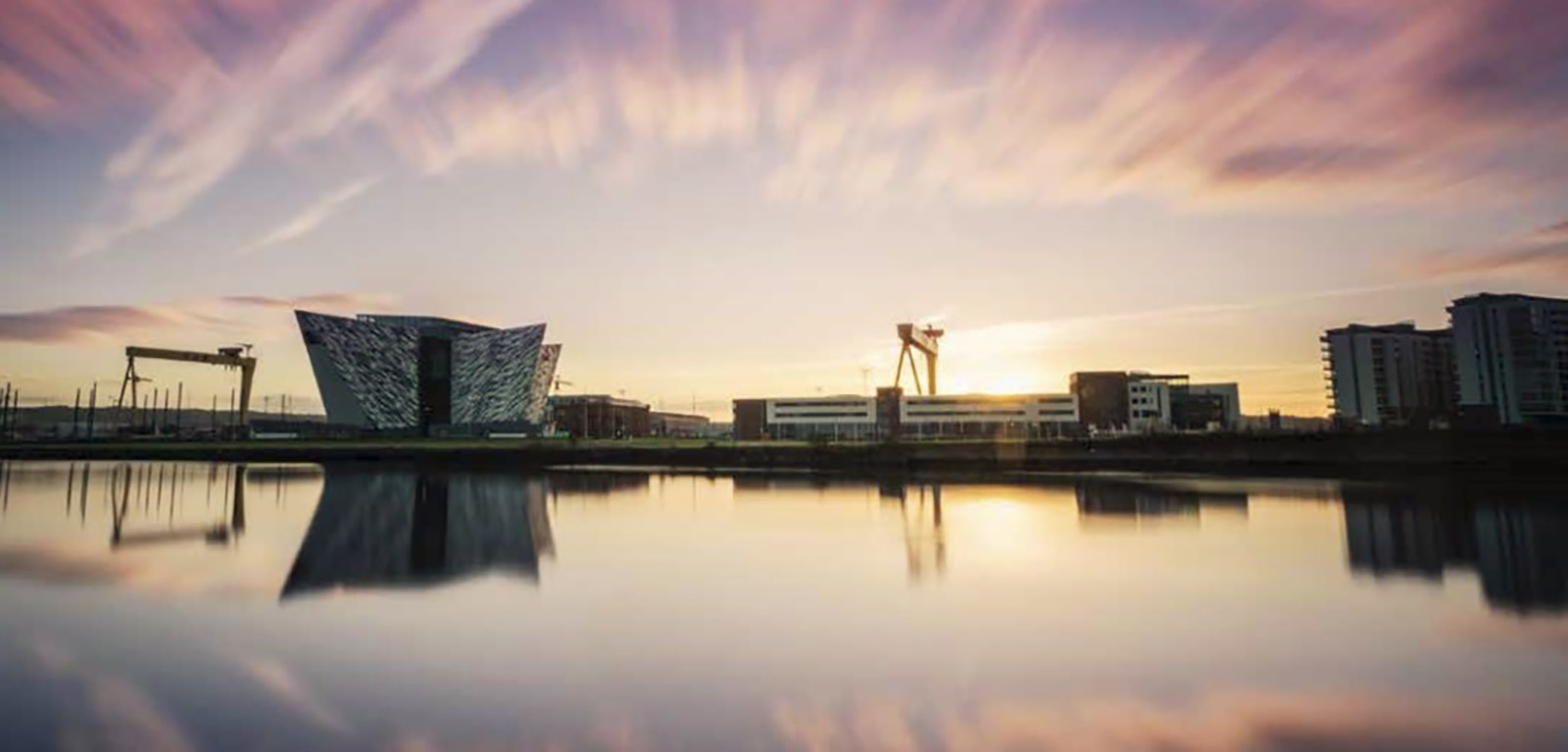 Meet our GB panel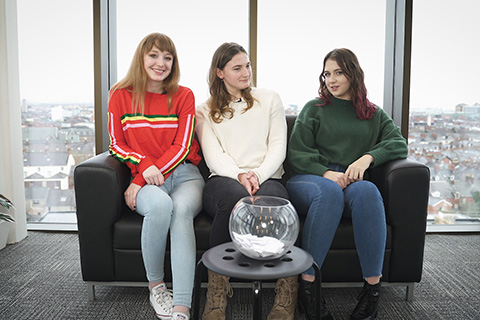 Our panel: (Left to right) Gabbie, Maisie and Alice
Gabbie Dancer is a Criminology student from London.
Maisie Wilkinson is a History and Politics undergraduate from Lancashire.
Alice Poole is an Architecture student from Cheltenham.
'It's faster to reach than most English universities'
Maisie: "My insurance university choice was in London, for me that is a four-hour drive and two hours on the train. And it's expensive as well, about £100. When you compare that to the cost of flight to Belfast… I flew home on a whim the other week and did it for like, £50."
'It takes just over an hour from London'
Gabbie: "Belfast is really not that far. For me, it's just over an hour's flight. My first choice was Durham which is like a five-hour drive from home. It feels longer because you have to take a flight and there is sea in between but, in time, its quicker."
"I had to catch the first flight and the last flight of the day for Open Day and I absolutely fell in love with it. I had prioritised Russell Group universities, but I came over and realised I can get there and back on the same day. I remember thinking 'I can see myself here.'"
'The flights are super cheap'
Gabbie: "I can get home for £30, £40 return. It's not that expensive. You can get trains in England that are £200 just to get from one end of the country to another, so in comparison it's not that expensive."
Alice: "It's much cheaper than a lot of my friends getting home from English unis. I was talking to a person the other day who claimed he got a flight home from Belfast to England for £9. I need to work out his tactic. I'm going home next weekend and it's really cheap and easy."
'You can land right in the city'
Maisie: "I like the drive from Belfast International Airport because you go through all the green pastures and suddenly its more built up and you are in the city. I come from a small town, so this is very exciting."
'Your family will love it too'
Alice: "My mum and I made a list of all the Russell Group universities that offered Architecture and then we did what we described to my dad as 'important uni visits' but we basically went on loads of girls weekends and saw loads of lovely cities. I'd never been to Belfast before and we just fell in love with it, we thought, oh this is amazing."
"My parents fell in love with Belfast. My Dad always says, 'Oh I'll come and see you.' But it's not that he wants to see me, he just loves Belfast!"
Gabbie: "My dad is the same. My dad drives over, so he comes here for five days at a time and he's like, 'Right, we're going to the Titanic museum then we are going to go and see the rope bridge and the Giant's Causeway…'"
'It's not like travelling 'abroad'
Alice: "You barely need your passport, you just need ID. The first time I came over, I remember holding out my passport. They were like, 'I don't need to see your passport'.
Gabbie: "I noticed how friendly everyone here is on my way through the airports. I was coming through London airports where no one will help you; no one will make any eye contact. I flew over here and even when I was going through security, people were like, 'I hope you have a great day.' Everyone is so friendly. I'm so not used to that."
Alice: "Yeah, like I flew home at Christmas and everyone at airport security was wearing Christmas jumpers. That would never happen at home! They would be like, 'right, move!'"
Unsure about whether to make Queen's your firm choice? The GB Scholarship is a great incentive.
Watch our mythbusting video below: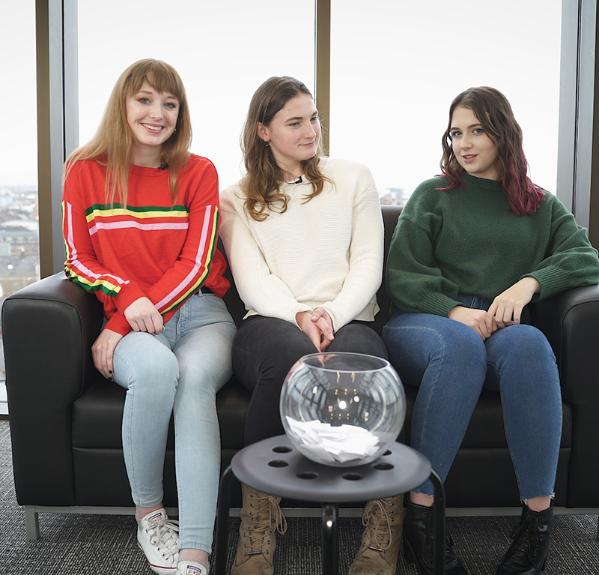 GB Students: Alice Poole, Gabbie Dancer and Maisie Wilkinson