How to Avoid Uni Burnout!
Veronica has some top tips and advice on how to avoid mid-semester burnout.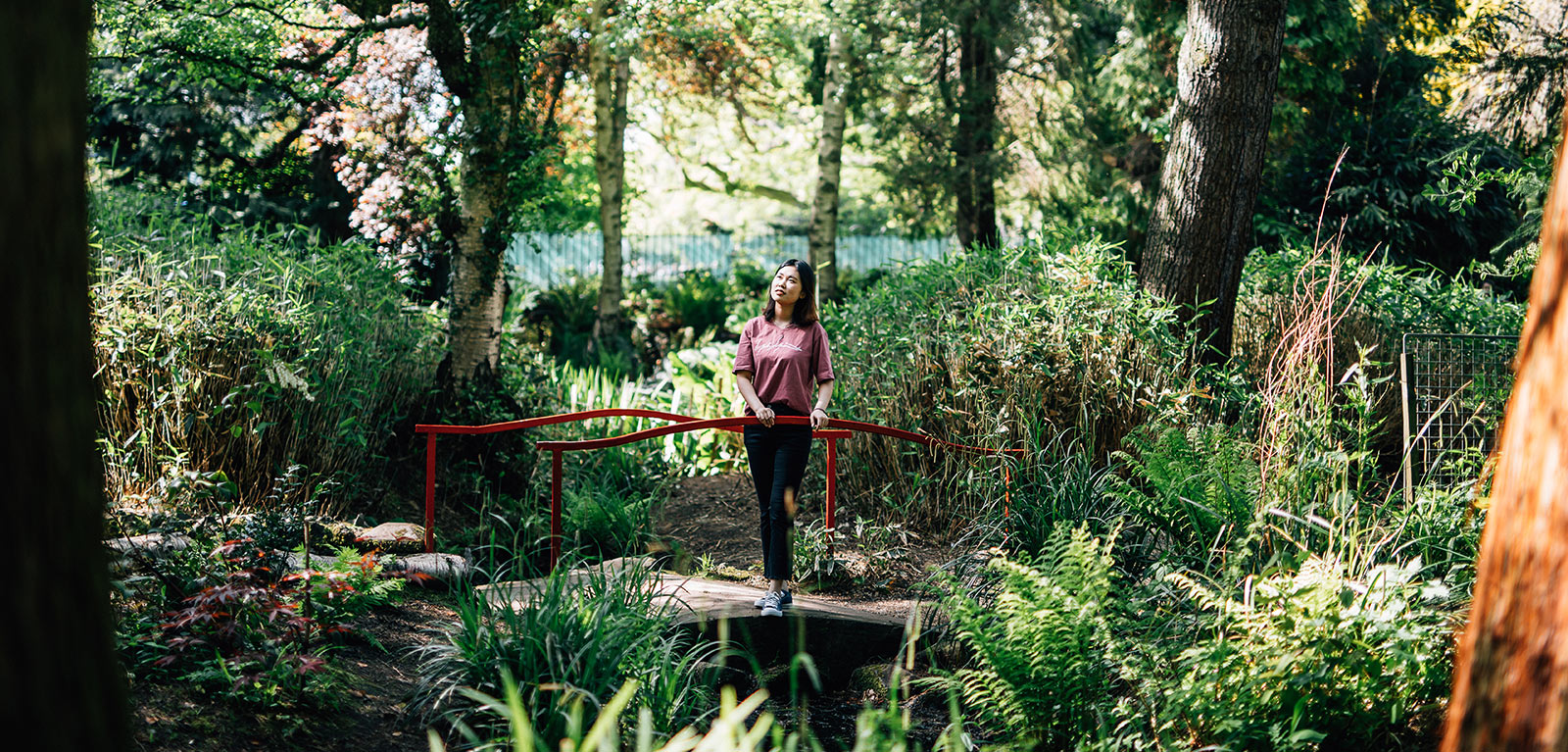 Do you feel like you've recently been feeling mentally, emotionally, or even physically drained? Do classes feel like a lifetime, and you've just got no motivation to check off that to-do list of yours? Chances are, you're having a mid-semester burnout.
Burnout is a state of total exhaustion due to constantly having overwhelming amounts of work. Let's face it, with the semester in full force and the reality of deadlines creeping in, it's hard to keep up.
One thing to keep in mind is that burnouts don't happen overnight, so it's important to notice early signs of burnout which in turn, makes it easier to manage. So here are 5 tips to prevent and combat mid-semester burnout!
Take some time off
Regularly taking some time off from studying is key for student well-being! Many studies have shown that disconnecting yourself from tasks/work can drastically reduce stress levels and tremendously improve an individual's mood. Be it taking a stroll or having a night out with friends, whatever that gets you some time off your assignments and books would definitely help.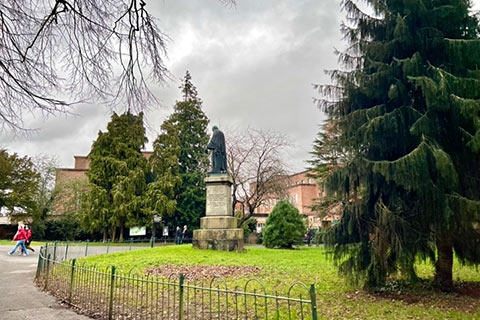 Take a breezy stroll through the Botanic Gardens
In Belfast, there's so many things you can do to take your mind off studying, from taking a revitalising stroll at the Botanic Gardens and immersing yourself in history at the Ulster Museum, to watching a movie at the Queen's Film Theatre, or even shopping at Victoria square! Better yet, if you feel like escaping the city, take a trip up to Cave Hill or the Giant's Causeway! You could even do something simple, like ordering a takeout and watching your favourite show.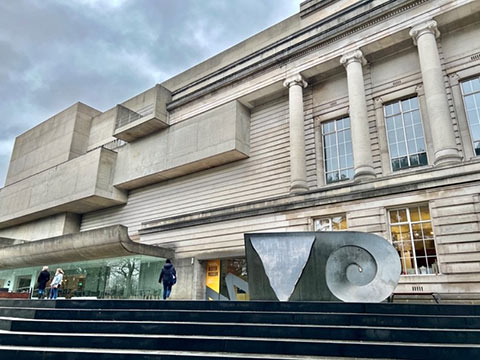 Immerse yourself in some history, art, and natural sciences at the Ulster Museum
Prioritise your schedule
A major cause of burnouts is procrastination. Putting off doing assignments until the last minute can cause exhaustion and anxiety, especially if you have multiple assignments due. That is why it's always important to organise your schedule for each week, allowing you to plan ahead and prioritise important tasks.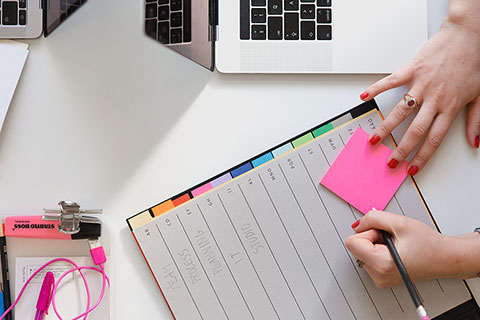 Plan better for less stress
An easy way to organise your week would be to use Google calendar or Outlook calendar; this would allow you to visualise how occupied your entire week would be and create an action plan to get things done. If you're not exactly familiar with online calendars, you could even write it down on paper. Believe me, sticking to a schedule would definitely help you accomplish more on your to-do list and more importantly, will leave you feeling more productive!
Always make time for self-care
Once you've got your schedule pinned-down, try plugging in some self-care time! Self-care activities can range from just relaxing and listening to music, to practicing some yoga and meditation, there's just so much things that you can do. Engaging in regular self-care is proven to protect your mental health and boost productivity.
If you're around campus or live in Elms BT1, consider dropping in at the PEC or the BT1 gym to work those muscles and bump up your endorphin levels. There's always tons of activities at the PEC for you to take part in, so be sure to check out their website or download the Queen's Sport app to get up-to-date details!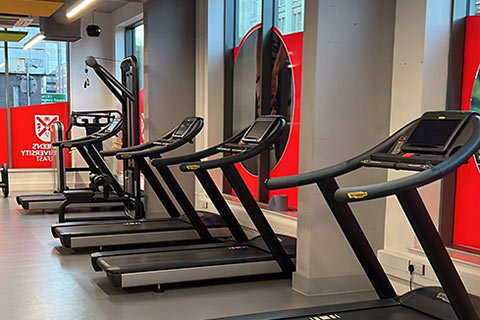 Go for a quick workout at the BT1 gym to get those endorphin levels up!
Celebrate the little things
It's always nice to take pleasure in the little milestones that we achieve. Be it completing an assignment or studying for an exam, it's good to acknowledge the progress you've make. Not only does it make us happier but it also makes us more motivated to work on new tasks that comes our way.
You could celebrate as little as having a nice dinner or even treating yourself to an extra special beverage. Regardless of your choice, remember to always be grateful for the little things to promote positive emotions which would ultimately drive towards pursuing bigger things.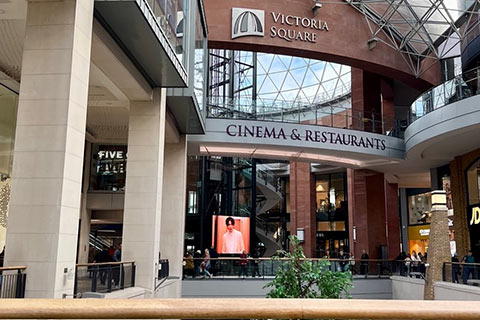 Treat yourself to a day out for some shopping, great food, or even catch a movie at Victoria Square.
Reach out for support
Ultimately, if you've tried these tips but still find yourself feeling overwhelmed and burnt-out, consider taking advantage of campus student support and resources offered.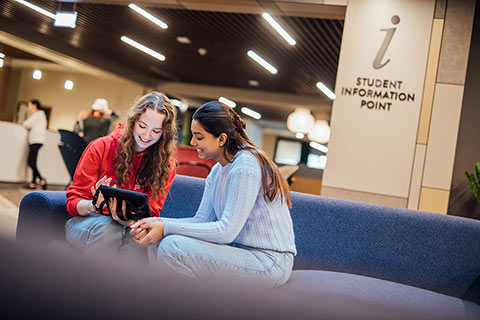 Get help at the Student Information Point, One Elmwood
Queen's Student Wellbeing Service is located at Level 1, One Elmwood Student Centre. You could always drop-in or give them a call if you require support from a highly trained and dedicated team.
The service is open to all Queen's students and is free of charge. Be sure to check their website to get up-to-date information on drop-in times and contact details.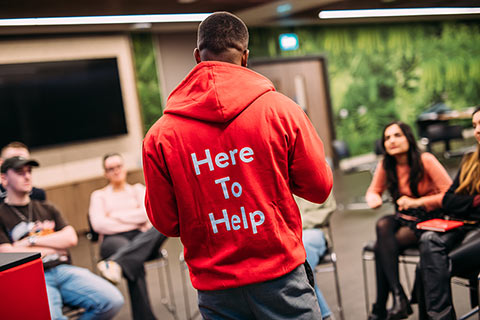 There's always someone at Queen's who can help you
Being a student is definitely not easy, but don't be afraid to always take a step back and do a little reality check. Always remember that it's best to notice early signs of burnouts and deal with it early on before it's too late. Relax and do something that you enjoy to re-centre your mind and you would have yourself feeling revitalised in no time. Good luck for the rest of the semester!
Find out more
More blogs about wellbeing and support
Veronica Soosai

MSc Molecular Biology and Biotechnology | Postgraduate Student | Selangor, Malaysia

Hey there! I'm Veronica, a 22 year old from Selangor, Malaysia pursuing a Masters in Molecular Biology and Biotechnology at Queen's. I've always been fascinated by scientific research and uncovering biological mysteries which made me pursue my education in biological sciences. Apart from my studies, I enjoy travelling, reading and listening to music during my free time.

I've just recently moved to Belfast and I'm currently living in Queen's Accommodation, Elms BT1 located at the heart of Belfast City Centre. I have just only begun exploring the city and it's been nothing short of amazing! I hope my blogs would help answer questions for both current & prospective Queen's students!