Tips for International Students with Families
Are you an International student who would like to come to Queen's but worry about the challenges of moving a young family? Worry not! Happiness is here to tell you about all the services Queen's has to make your transition a smooth one.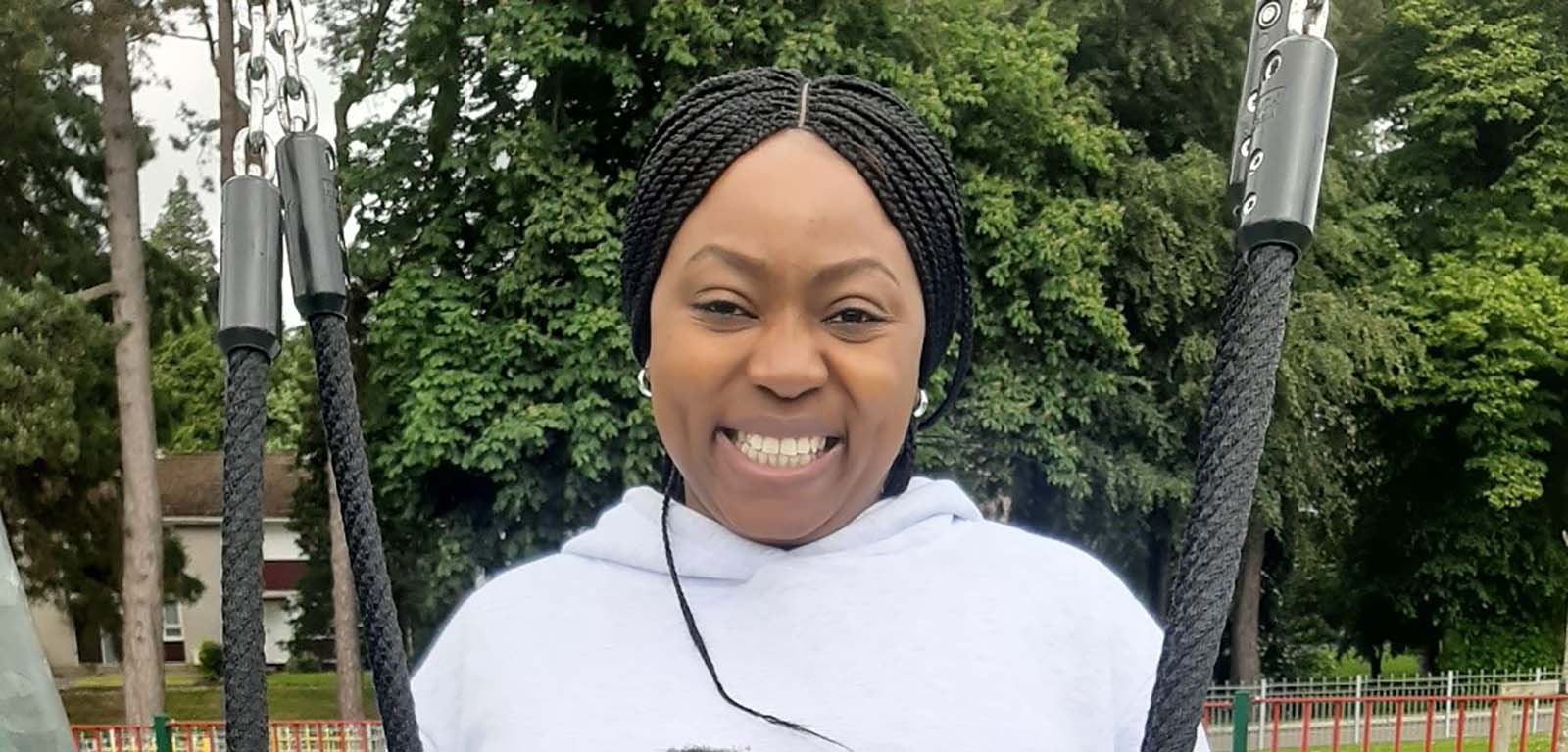 Are you considering studying in the UK but you're concerned about bringing along your family? Fortunately, your student visa allows you to bring along your dependents (partner and children below 18 years of age). The thought of family accommodation, childcare etc. can quickly replace your excitement with worry and disappointment.
I couldn't bear to be separated from my son who was only 9 months old when I started my course but I was relieved to find out that Queen's had arrangements in place for students with families. These include;
Accommodation
Queen's has a limited amount of contemporary style, fully furnished, two, three or four-bedroom accommodations for students with families located within walking distance from the university. The rental fee is affordable compared to private renting because it covers heating, electricity, high-speed internet, contents insurance and 24/7 security.
This accommodation saves you from paying transportation fare to the university and gives you an opportunity to make friends with other students with families.
To reserve a space, you are advised to contact the student accommodation at Queen's university as soon as you accept your offer because the accommodation is allocated on a first come basis and fills up very quickly. If you are unable to get Queen's accommodation, Queen's student accommodation office may be able to provide you with a list of estate agents to help with your search.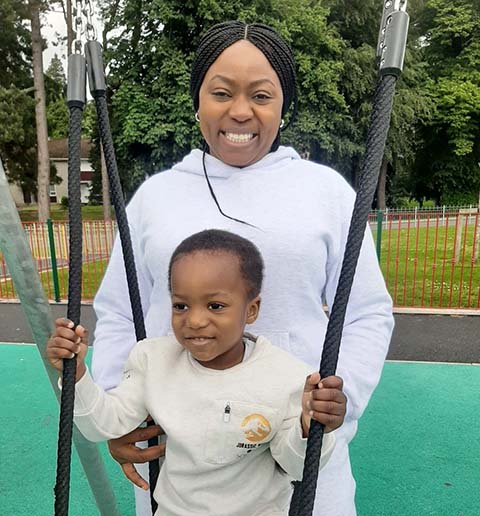 Happiness and her son playing on the swings at a local park
Affordable Daycare
Students with children can avail of daycare services in a lovely environment located on the opposite street of the main university site and within walking distance of the accommodation for student with families.
The day care provides healthy and nutritious meals taking into consideration food intolerance, allergies, parental/religious preferences and has indoor/outdoor play facilities. The cost of childcare in the United Kingdom is a major concern for parents but compared to private day care providers, childcare at Queen's is one of the most affordable especially for the standard they offer.
Like with accommodation, you are advised to contact Childcare at Queen's as soon as you accept your offer in order to reserve a place for your child.
Register with a Doctor
As soon as you settle in your accommodation, find the nearest general practice healthcare and register your family. If you have a child within immunisation age, come along with your immunisation card and the healthcare providers would take it on from there. If you have a child above day care age, state education is free and you are expected to enrol your child preferably in a school nearest to you.
Working in the UK
Remember your visa only allows you to work 20 hours a week however your partner can work full time (excluding starting a business or sportsmanship) which means increased income. If settling down becomes frustrating at any point, contact the international office at Queen's and if you're like me you'll be lucky enough to be treated to a personal tour and some pizza. Either way there will be someone available to help you out.
Designated Nursing Areas
Other things to note are Queen's University also has designated nursing areas for breastfeeding mothers to feed or express milk comfortably and privately.
Accept the Challenge
Having to settle in a new environment with your dependents and begin a new course can be challenging but with the right arrangements in place and emotional support from family, the academic journey can be a really fulfilling adventure.
Find out more
Queen's Accommodation for students with Families
Happiness Ojile

Masters course-Conflict Transformation and Social Justice | Postgraduate Student | Nigeria

I am a Postgraduate student from Nigeria. My hobbies include reading and researching. I was a recipient of the Vice-Chancellor's International Attainment Scholarship for 2021/22.