A week in the life of a second year dental student
Now in her second year as a dental student, Tejinder is sharing a guide to Dentistry at Queen's for anyone interested in the course.
In my previous post I mentioned that I felt that as a first-year dental student, I was really eased into the degree. In comparison, second year is a lot busier but also more focused and interesting. It only cements my conviction further that dentistry is the career path for me!
The second year has definitely been a reality check in terms of understanding that this degree is not going to be an easy ride. However, I also find myself enjoying the material more and more as it is increasingly getting specific to dentistry and less focused on the whole human body.
In second year you study 5 modules, each having more components than the previous year. Our final exams are still highly weighted; one is 90%, one is 60%, one is 80% of our grade and so on. The course load is higher than before so there is way more hard work to be put in to revise material. This is also more rewarding because I feel way more like a dental student in terms of what we are learning. I also found that the schedule in first year had more structure whereas second year is a lot more diverse, so each week is different. Having more 9am-5pm days is also standard in second year, so this took some getting used to.
If you're curious to see the difference between the schedule of a first- and second-year dental student, make sure to check out my previous post about a week in the life of a first-year dental student before reading this!
So, here is what an average week in my schedule looks like: (NOTE: each week in second year dentistry is a little bit different than another but this is the basic format of what you can expect!)
MONDAY:
Mondays are usually very lecture and tutorial-focused. We mainly have classes in the Medical Biology Centre (MBC). In this particular week, I had a lecture from 11am to 12pm for a module called Disease Mechanisms for Dentistry (DMD). After this, there was a break for 2 hours. While in first year I used my breaks to chat with friends and get to know people while eating lunch. In contrast, I have found that it is more beneficial to use my breaks this year to study and review some class material in second year. After the break, we had two back to back lectures for our Physiology module until 4pm.
Once lectures were finished, I went home and studied for an upcoming Physiology test. Even though the week has just started, there is not much time to slack off this year! I have found myself constantly finding new ways to time manage effectively to get all my work done.
In this particular week, we did not have any tutorial sessions but sometimes on Mondays, we would have Physiology or DMD tutorials where we would work in small groups to answer questions related to case studies. This is a very interactive learning task and I always find these tutorials incredibly helpful in understanding material.
TUESDAY:
On Tuesdays, we usually have classes at the School of Dentistry at the Royal Victoria Hospital. These are usually for our module called Dental Public Health and Behavioural Science. The lectures run from 9am-10am and then 10:30am-12pm. I have found that the half-hour break can be GREAT to run and get a quick cup of coffee!
12-2pm was a break and I used this time to study for the aforementioned Physiology test and to eat lunch.
We then had a 2pm-5pm session for our Clinical and Professional Skills (CPS) module about law and ethics in dentistry. This was 3 hours of pure academic lectures, so getting that coffee was a really good choice! The topic was very interesting, however, and the instructor definitely kept our attention the entire time. After this day was over, I went home and worked for two hours at my job as a residential assistant (keep a look out for future blogs about my job!), and then studied for some time before bed.
WEDNESDAY:
I would like to preface this paragraph with, I LOVE WEDNESDAYS! Usually, Wednesdays are our short days. We usually have Pharmacology lectures at the MBC from 9am-10am and then 11am-12pm. These lectures involve learning about drugs and medications related to dentistry. So, being finished at 12 pm gives you the whole afternoon to get a lot of work done, and also to catch up on all those Netflix shows!
There are random Wednesdays where we have other lectures or workshops scheduled, where we might have to go the School of Dentistry or such, which can be tiresome, but it is not every week that we have to do this.
I usually use Wednesdays to take some time to myself and just chill, as well as review material and make sure I am up to date with everything. On this particular Wednesday, I also had to work in the evening, so I had to utilize my time efficiently to get some studying done before work.
THURSDAY:
Thursdays are Clinical Techniques Lab (CTL) days! Depending on whether we're group A or B, we are scheduled to go into the CTL at the School of Dentistry either in the morning (9:30am-12:30pm) or afternoon (1:30pm-4:30pm) and work on the mannequin heads with mock teeth. What I love about second year is that we have CTL every single week, so we get way more exposure to working with the tools and getting hands-on experience in relation to dental techniques.
Usually, even though we are scheduled for CTL in one session, it does not mean that the rest of the day is free. In this particular week, my group was scheduled in for the afternoon session of CTL but from 9am-1pm, we had a law and ethics workshop for our CPS module, and so the day was super busy from 9am-4:30pm!
Like last year, I find that CTL is incredibly draining since it is very focused, hands-on work. So, I usually need Thursday evenings to just take some time off from studying. This particular Thursday was even busier for me since I was running a residential event in the evening which took a lot of time and I did not get home until around 10:30pm. I fell straight asleep!
FRIDAY:
On Fridays, we usually finish early as well (mostly!). we had a lecture for DMD from 9am-10am and then a practical lab for DMD from 10:30am-12:30pm.
Fridays are always lab days, and we have a DMD practical and a Physiology practical each alternating week.
On this Friday, I went home after class, had lunch and had a productive study session before I relaxed and watched some TV.
WEEKEND:
I try to maximize my weekends. I let myself sleep in a little, do my groceries for the week, usually prep my meals, study, and socialize with friends if possible. Some of my friends and myself try to meet up every week (or every other week) to study and review some material to make sure we all understand it. This method has proved very efficient for us and it can help to discuss the material with other people to learn it better.
Like I mentioned before, second year does not have a fixed schedule, so it is essential to keep checking your schedule. Also, not mentioned above is that throughout the year, we have clinical assistantship placements in which we go and help dentists and upper year dental students in the clinics while they work on patients. These sessions are assigned to each person individually, and they are scheduled for times when we are not in class, so it is important to keep that in mind and add it to your calendar!
In conclusion, second year is harder, BUT we all love it because we are a step closer to becoming dentists! Hopefully knowing what our schedules are like in first and second year will give you a better understanding of what to expect!
Want to know more about Tejinder's course? Take a look at the BDS Dentistry course page.
Tejinder Gill

Dentistry| 2nd year | Canada

I am a 24-year-old Canadian girl through and through! I came to Belfast in Sept 2017 to start my degree in Dentistry. While I do have a degree from Canada (in Biochemistry), coming to Belfast has been an entirely new experience. I am part of the Canadian American Student Association and I am also a Residential Assistant, so if you see me around, say hi! I love reading, sports, singing but above all, I am a coffee fanatic, so I am always up for a chat over a delicious cup of coffee!

‌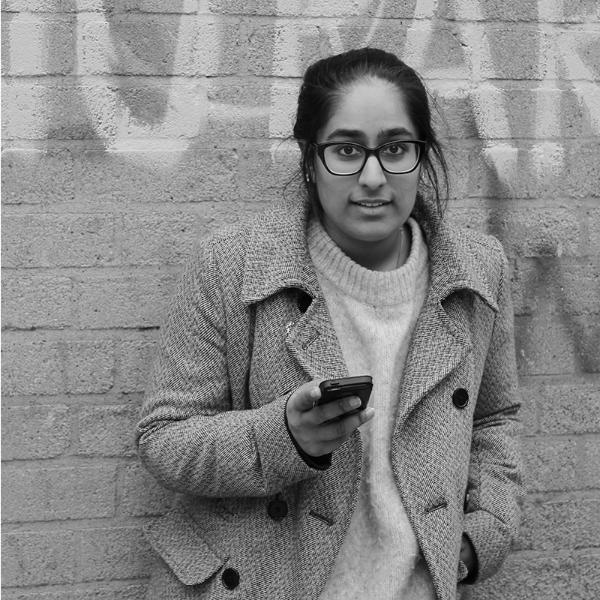 Tejinder Gil
Student blogger, BDS Dentistry