Need support with your Mental Health?
It's OK not to feel OK. If you need support with your mental health take a look at Anthropology student Ciara's blog on all the support available at Queen's and beyond.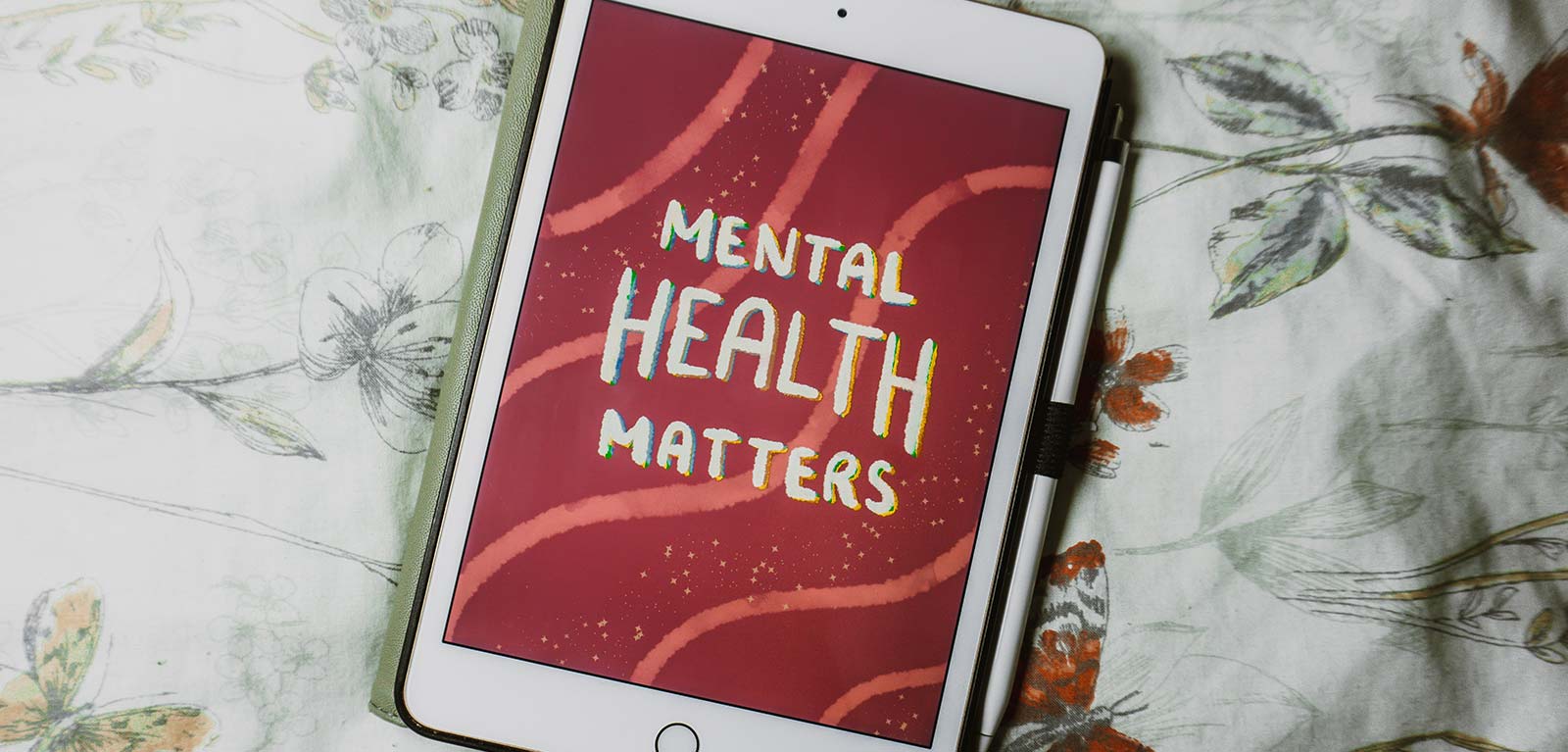 As a society, mental health is a topic that we have (thankfully) started to talk about more and destigmatise. However, it is still an uncomfortable topic for many and something that often requires vulnerability to open up about. Student life can be stressful and so it can be useful to know where to get help when you need it.
Support available from Queen's
Queen's offers a drop-in service from 11 am to 3 pm every weekday, which can be done either on campus or via the telephone number 07387 546 123.
Students have the option to meet with a Wellbeing Advisor for a one-hour session to discuss support options. This includes students on placement or abroad with the Erasmus programme.
Up to 6 sessions of counselling by Inspire Wellbeing are offered to those that feel they are having issues affecting their studies. These sessions are free, and any Queen's student can sign up for them.
Queen's offers wellbeing events via the Wellbeing on Weekdays programme held in both their accommodation and on campus. These events include different activities for everyone's tastes. I attended a well-being day in February where we could have a break from studying. There were multiple stalls offering free food and drinks, and a wonderful charity called Cavaliers in Need. We were able to play with rescue dogs and it gave us a serotonin boost! There are also events specifically aimed at international students to give people the chance to make friends and connect with others.

A Cavaliers in Need pupper might lift your spirits
The Students' Union also offers free mental health awareness workshops under their campaign Mind your Mood. These workshops aim to develop skills in students that help them deal with stress. Information on this can be found on the Students' Union Website.
Full details of the support offered at Queen's can be found at Support Available.
Where to get emergency support
If you need support at any time of day or night, there are free services available.
You can call Samaritans at 116 123
You can text SHOUT to 85258
The NHS also has urgent mental health helplines.
Support outside of Queen's
If you are in need of long-term support, the NHS can offer therapy and counselling sessions (with some specifically for young people). Your GP can advise you on what services they think would be most helpful to you.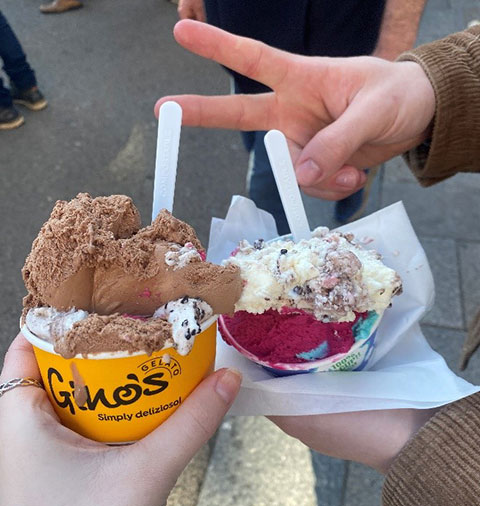 It's OK to treat yourself
How I help my mental health
I have suffered from anxiety for quite a long time, and it can often interfere with everyday life. I moved to Belfast having never been to Northern Ireland before, and I did not know anyone. It was quite overwhelming, and I found myself very anxious. Over time I have found some techniques that help my mental health.
I like going to the gym, as I feel that it starts my day off well and I feel less anxious. If I do not feel up for the gym, I like getting some fresh air by going for a walk.
I try to take part in the trips that Queen's offers, as it helps me to meet new people and gain confidence.
I have made some really good friends to who I can open up about how I'm feeling, and they can open up to me. It is nice to have a support system, especially as I moved away from home and am away from family.
I try to enjoy the little things in life when things become overwhelming. Doing something nice for myself (like buying my favourite dessert!) reminds me that I deserve to enjoy things every day, not just when I perceive myself to be 'productive'.
Find out more
Student Wellbeing Form to book a session
Ciara Ashley

BA Anthropolgy | Undergraduate Student | Liverpool, UK

I'm a 19-year-old from Liverpool who decided to pursue her degree in Belfast due to its rich history. I am an anthropology student and so I am interested in all aspects of human life. In my free time I love to listen to music, take part in the university-organised trips, and go clubbing on student nights.