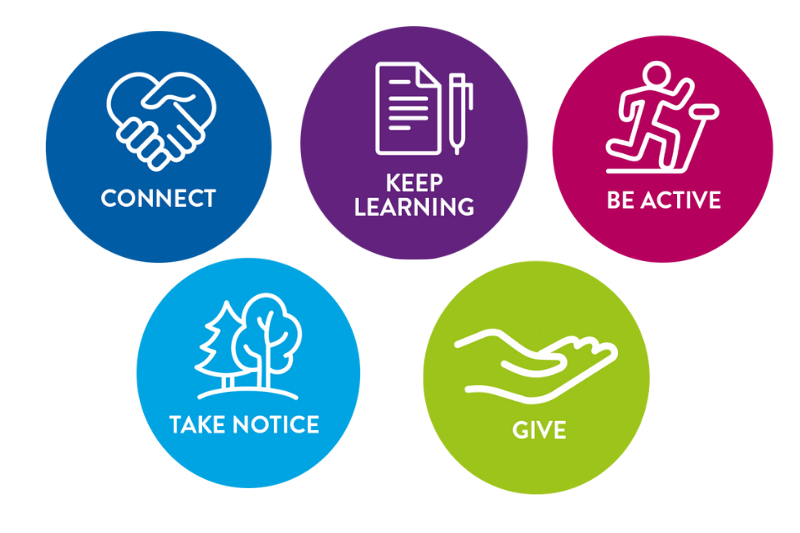 Wellbeing on Weekdays
Based on 'Take 5 Steps to Wellbeing'
Our Wellbeing on Weekdays events are based around the Public Health Agency's 'Take 5 Steps to Wellbeing': Connect, Keep Learning, Be Active, Take Notice, and Give. These events give you an informal way to connect with fellow students, and to maintain and improve your mental and physical wellbeing.
WOW will be back in 2022/23...
Our Wellbeing on Weekdays programme for 2021/22 has now ended, however we will be back with a whole new programme of events in September!
Stay tuned to our website and social media channels for news of events taking place over the Spring and Summer months.