Why I Made Queen's My Firm Choice
It's almost time to make your final decisions about what University you'll pick as your "Firm" Choice. Peter is sharing his reasons for choosing Queen's and why it was the perfect decision for him.

It's coming to that time where you have to make that all important UCAS decision. You need to choose your "Firm" Choice which is essentially first choice uni. You've also got to choose your "Insurance" which is your second choice uni in case you don't manage the grades of your first choice. One word of warning, make sure your second choice uni has lower entry requirements otherwise it's not much use! Here's why I put Queen's as my first choice:
The Campus
Before I made that all-important decision on UCAS, I did a load of research to make sure that Queen's was the perfect uni for me! Part of this involved visiting Belfast and going around the university. I did this on an Applicant Open Day and a campus tour. You can still book a campus tour before you make your choices.
Seeing exactly what the campus was like showed me that Queen's really was for me. All the facilities like McClay Library and the Queen's Sport Centre seemed so modern and really well equipped. More than that, I fell in love with Belfast as a city. It had everything I wanted from a place I would live in for three years and everyone seemed so friendly as well.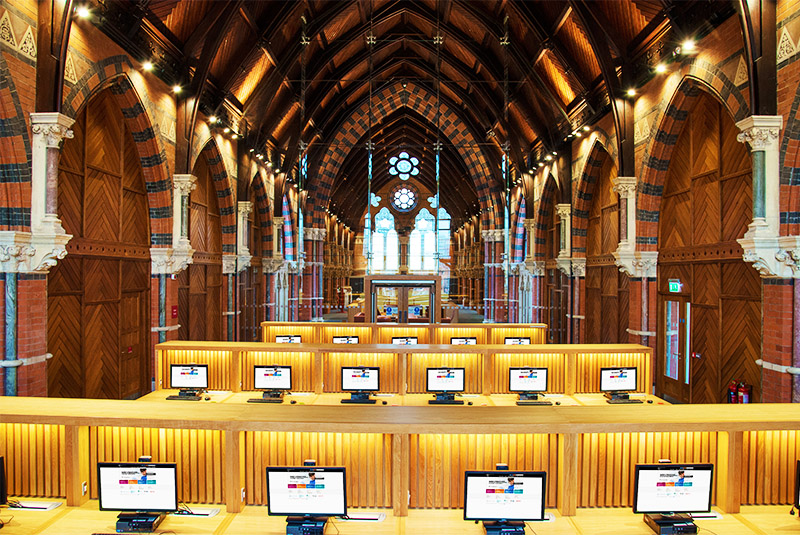 Accommodation
Part of my campus tour involved visiting the accommodation, Elms BT9 near campus and Elms BT1 and Elms BT2 the city centre living options (you can find a breakdown of accommodation costs here). I found the accommodation was perfect for students like me coming across the Irish Sea from Great Britain. I knew that I wouldn't know anyone when I arrived at Queen's but seeing the accommodation took away this worry. The flats at BT9 are made up of 10 or 11 students meaning you get to live with loads of people who you can get to know really well.
The accommodation team also try to make sure there's a really diverse mix of students from different places across Northern Ireland, Great Britain, Republic of Ireland and the rest of the world! As well as this, there's generally a broad range of students doing different subjects as well. This meant that I knew I would be able to get to know so many people with different backgrounds and interests to me. As it turned out, these flatmates became a great group of friends and I'm still in touch with them today in my third year.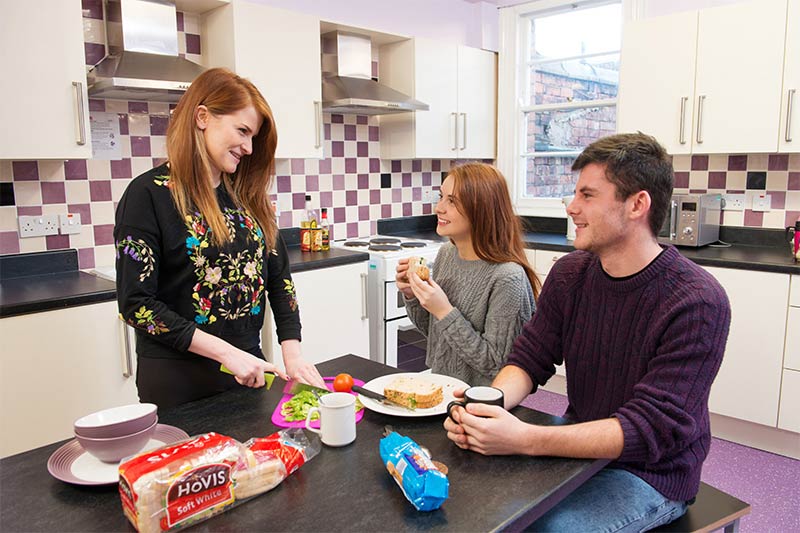 The Course
My campus tour also involved meeting with an academic from my subject, English. This gave me a detailed insight into what it was really like to study English at Queen's. They told me all about the books that I'd be studying along with details about the assessments. I knew that university is all about the degree you do and knowing that the course suited me made Queen's the place for me!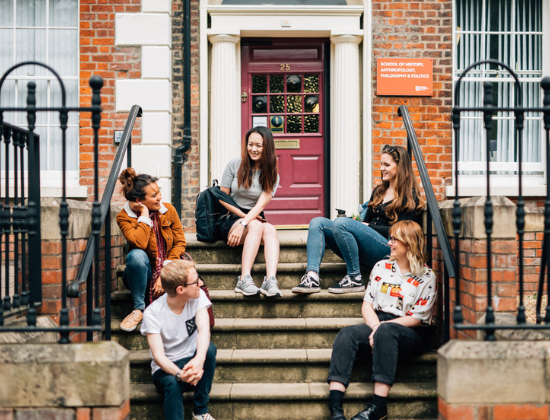 Scholarships
One advantage of putting Queen's as my firm choice university was that I was eligible for a GB scholarship. Queen's has a great range of scholarships available for both international and domestic students so it's worth checking whether you might be eligible for one of them. Personally, having my GB Scholarship just made my whole transition over to university life that bit easier.
Good luck in making your choices. Not to scare you, but this is one of the most important decisions you'll make in your life so make sure it's your decision and that you do all the research to make sure you don't regret your choice!
Are you thinking of coming to Queen's from England, Scotland or Whales? Get more information here, or why not download the GB Mini Guide here.
Peter Moor

English with Linguistics | 2nd year | Huddersfield, England

I am 21 year old Yorkshire lad, born and bred, but now studying English with Linguistics at Queen's. I decided to come to over to Northern Ireland after many holidays visiting family across the country. I am part of the university politics society and the debating society. This semester I'm also doing a French language course - wish me luck! I'm a keen swimmer which is certainly needed when this country has so much good food to offer!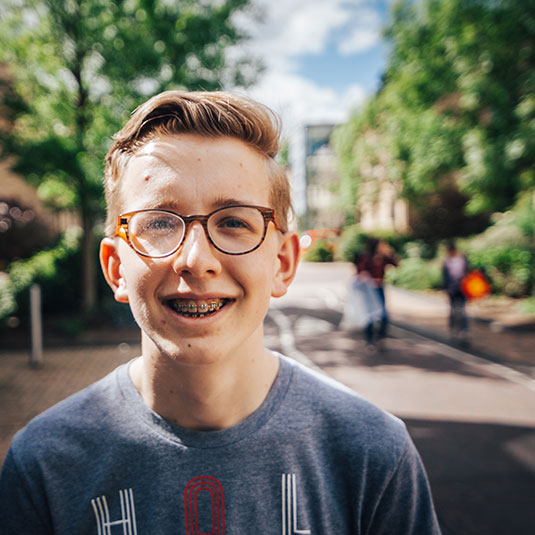 Peter Moor
Student Blogger, BA English and Linguistics