Collaboration brings international attention to women in leadership
Queen's University and Women in Business are joining forces to highlight the important role of women in leadership across the public and private sectors.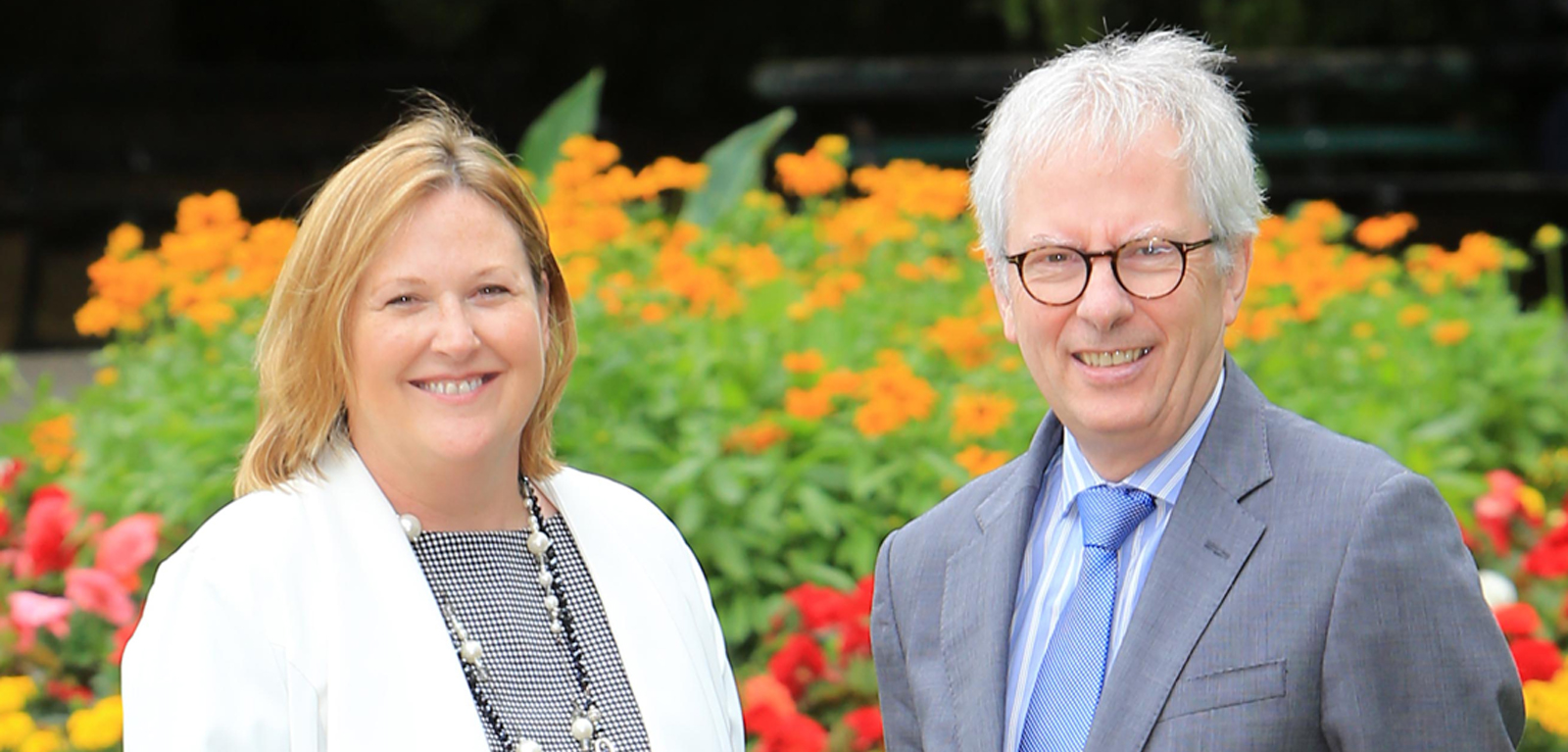 Two international conferences on 22 and 23 September will explore the challenges and opportunities that face women in leadership roles across all sectors, and highlight the contribution that women in business are making to the economy.
Queen's inaugural conference on 'Women and Leadership in a Changing World' (22-23 September, Ulster Museum and Riddel Hall), in partnership with the University of Massachusetts at Lowell, will explore how to overcome barriers to female career progression and the value of diversity in enhancing innovation and performance.
It will be preceded by the 8th Annual Women in Business Conference (22 September, Ramada Plaza Belfast), focussing on 'The Future of Business'. Women in Business is a rapidly-expanding business network for female entrepreneurs and leaders, with more than 2,500 members. It supports, encourages and facilitates women's positive contributions to the economy and society of Northern Ireland by providing events and programmes that develop members' skills, connections and confidence.
Chief Executive of Women in Business, Roseann Kelly, said: "Women in Business has a long association of working with Queen's as our educational partner. I am pleased that our two conferences will bring focus to women in business and in leadership. The impact of future trends in business cannot be ignored, so we are delighted to explore this theme and its influence on our businesses, leadership and diversity."
International recognition
Queen's is recognised nationally and internationally for its work in promoting the careers of women in academia. It was one of the founding members of Athena SWAN, a UK-wide initiative that seeks to advance gender equality in science, technology, engineering, maths and medicine. Queen's became the first UK university to receive a SWAN Silver Institutional Award, which has since been renewed three times. The University now holds 12 departmental awards and, earlier this year, was among the first universities to receive Athena SWAN awards for non-STEMM subjects.
Professor Tom Millar is Director of Queen's SWAN Initiative and organiser of the joint conference with the University of Massachusetts at Lowell. He said: "In hosting this conference, Queen's is not only furthering awareness of the challenges faced by women but also providing a forum to recognise their positive impact in business, innovation, higher education, the public sector and politics.
"In collaborating with Women in Business NI we are able to offer two great conference programmes which means delegates will be able to hear from a wide range of high calibre speakers from across the UK, the Republic of Ireland and the USA."
To find out more about the 'Women and Leadership in a Changing World' conference at Queen's visit: http://www.qub.ac.uk/sites/women-and-leadership/
More information on the Women in Business 'The Future of Business' conference may be found at www.womeninbusinessni.com
Media
Media inquiries to Queen's University Communications Office T: 028 9097 5310 E: comms.office@qub.ac.uk