First Minister and former Taoiseach headline Queen's Spring Festival of Events 2016
Members of the public are being invited to attend two keynote addresses by First Minister Arlene Foster and former Taoiseach Bertie Ahern at Queen's University Belfast this month.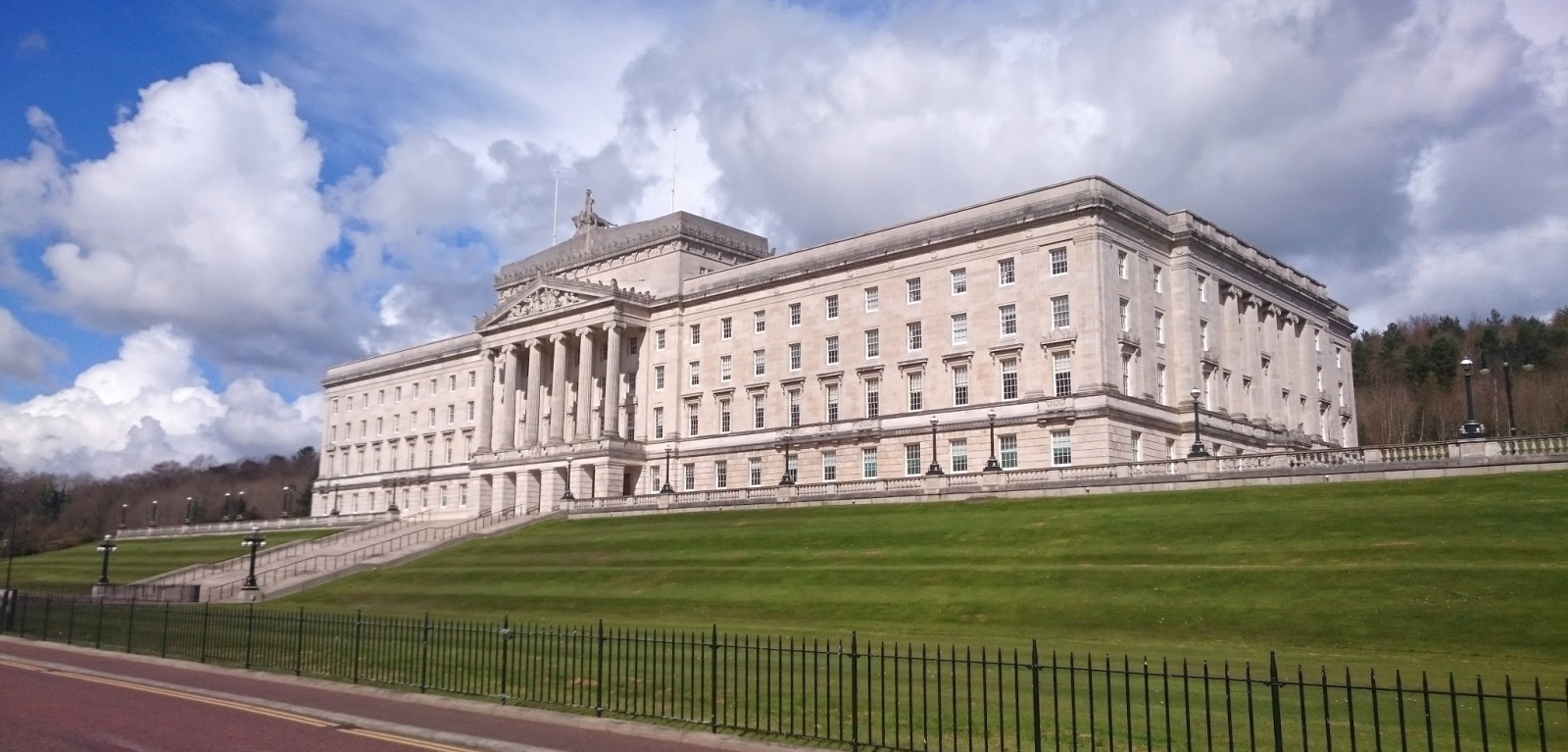 Free to attend, the addresses form part of the annual Spring Festival of Events organised by the Institute for the Study of Conflict Transformation and Social Justice, at Queen's.
First Minster Arlene Foster will deliver the fourth annual Harri Holkeri Lecture on the subject of Women, Leadership and Peace-building on Monday 23 May at Riddel Hall, Belfast. Uniquely placed to reflect on this theme, Mrs Foster, a Queen's Law graduate, is the first woman to lead her party and the first female First Minister of Northern Ireland.
The Harri Holkeri lecture series was established in 2013 to celebrate the late Finnish Prime Minister Harri Holkeri's contribution to the Northern Ireland peace process.
The closing lecture in this year's Festival, will be a lecture from former Taoiseach Mr Bertie Ahern, entitled; Reflections on Peace in a Changed Ireland, on Tuesday 31 May in Riddel Hall.
An Honorary Graduate of Queen's, Mr Ahern has dedicated his time to conflict resolution since leaving Government in 2008 and is actively involved with many groups around the world. He was first elected to the Dáil in 1977 and became Taoiseach in June 1997. He was re-elected in 2002 and again in 2007.
Director of the Institute for the Study of Conflict Transformation and Social Justice at Queen's, Professor Hastings Donnan, said: "The Institute has shown itself a leader in opening out academic-practitioner debate and in providing a space for frank conversations on building peace in our society. We are therefore delighted to welcome the First Minister and former Taoiseach as guest lecturers in this year's Spring Festival. Holkeri's aim of transforming conflict and promoting social justice in Northern Ireland, and across the globe, is shared by the Institute and we look forward to our guest speakers' reflections on how this is being taken forward."
Other highlights of this year's Spring Festival include Four Directions: Colours for Cultural Justice - A Journey of Aboriginal Art. The exhibition celebrates the work of acclaimed Stolen Generations Aboriginal artist, Heather Kamarra Shearer and traces Heather's work through art as a public voice for justice, trauma and healing and the importance of family relationships in reconciliation.
Queen's Film Theatre will also screen The Image of the Enemy, a documentary of Palestinian and Israeli voices, human voices with diverging and converging opinions and distinct experiences of conflict and coexistence.
The First Minister's lecture will take place in Riddel Hall on Monday 23 May at 5pm followed by a question and answer session, facilitated by Yvette Shapiro, Journalist and Broadcaster.
The former Taoiseach Bertie Ahern's lecture will take place in Riddel Hall on Tuesday 31 May from 5pm followed by question and answer session facilitated by Jim Fitzpatrick, Journalist and Broadcaster.
All events in the Festival are free and open to the public but registration is required.
For the full programme of events and how to register visit www.qub.ac.uk/research-centres/isctsj/Events/
Media
Media inquiries to Claire Kelly, Communications Officer for Research, Queen's University Belfast on c.m.kelly@qub.ac.uk and 028 9097 5391.