Prestigious architecture awards for Queen's Graduate School
Queen's has received two prestigious architecture awards for the refurbishment of the Lynn Building, which is now home to the University's Graduate School.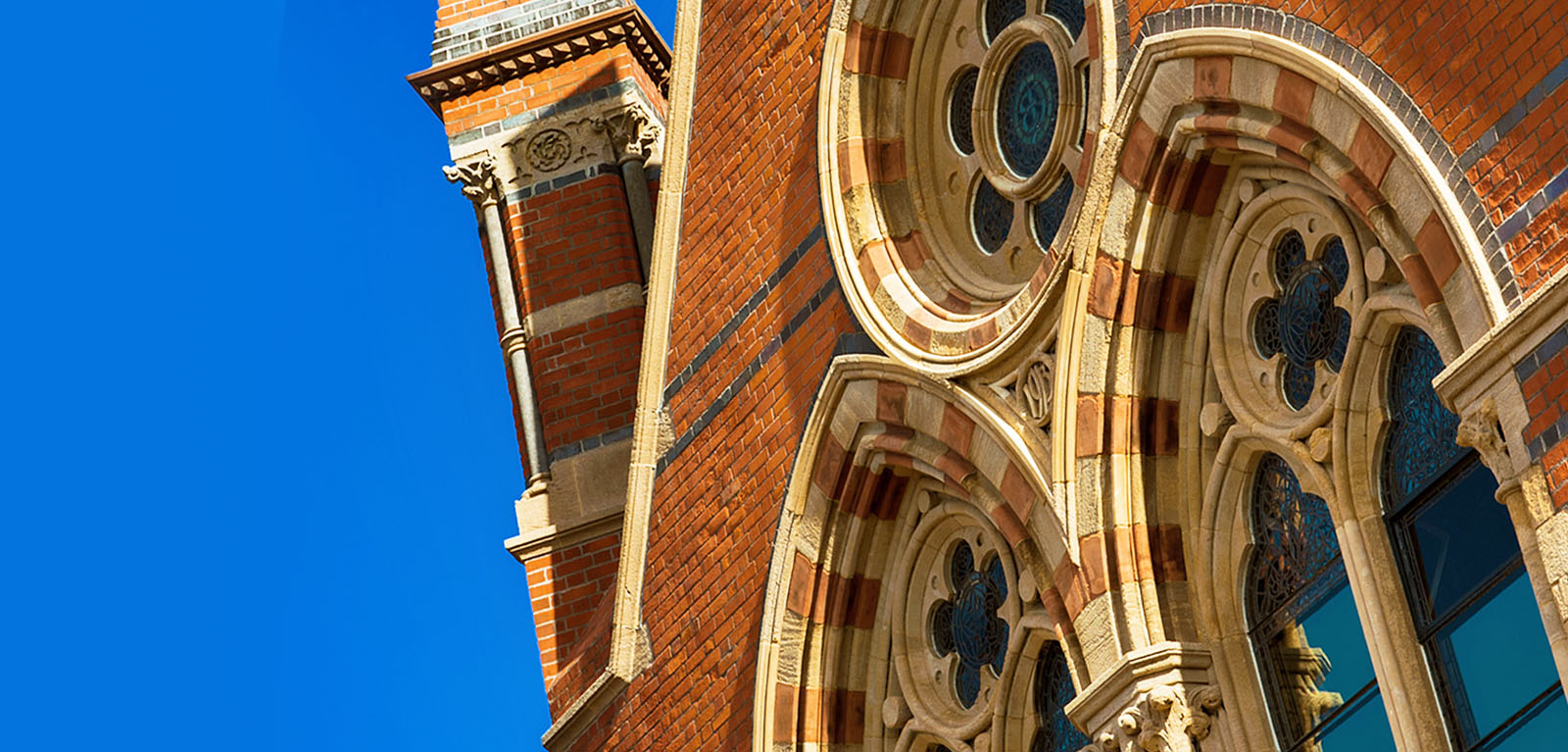 The building has been awarded the Royal Institute of British Architects Regional Award and Regional Conservation Award 2016 for Northern Ireland, and the Royal Society of Ulster Architects Best Conservation of Built Heritage Award.
The Lynn Building was originally constructed in 1846. Designed by William Henry Lynn, this is arguably the best example of Ruskin Victorian Gothic architecture in Belfast and makes an important contribution to the University's estate and the City's built heritage.
The University's vision is to create an international university that supports outstanding students and staff, working in world class facilities. The Graduate School is a key element of that vision and represents a £4.1m capital investment to create a global first choice for the postgraduate student. The Graduate School was recently ranked number one out of 159 universities worldwide in the International Student Barometer.
The ground floor offers reception and administrative support space, training facilities, group and meeting rooms. The building's first floor features a central open-plan, double height, vaulted space with masonry gothic arches and aisles to each side.
The Dean of the Graduate School, Professor Margaret Topping, said: "This is a truly impressive and beautiful internal space for Postgraduate students to study, relax and socialise and has proven a resounding success. It is a place where our students can aspire and help us to create the leaders of tomorrow."
In their citation, the RSUA judges commented on: "Exemplary judgement, skill and craftsmanship by the design and construction teams."
Queen's Director of Estates, Damien Toner, said: "The University demand design excellence from all design teams and contractors with particular focus on dealing with the challenges of preserving the university's historic estate."
Media
Media inquiries to Queen's Communications Office T: +44 (0)28 9097 3091 E: comms.office@qub.ac.uk