Royal Television Society Award success for Queen's students
Queen's students have triumphed at the Royal Television Society's NI Student Awards, taking home three of the four awards on offer.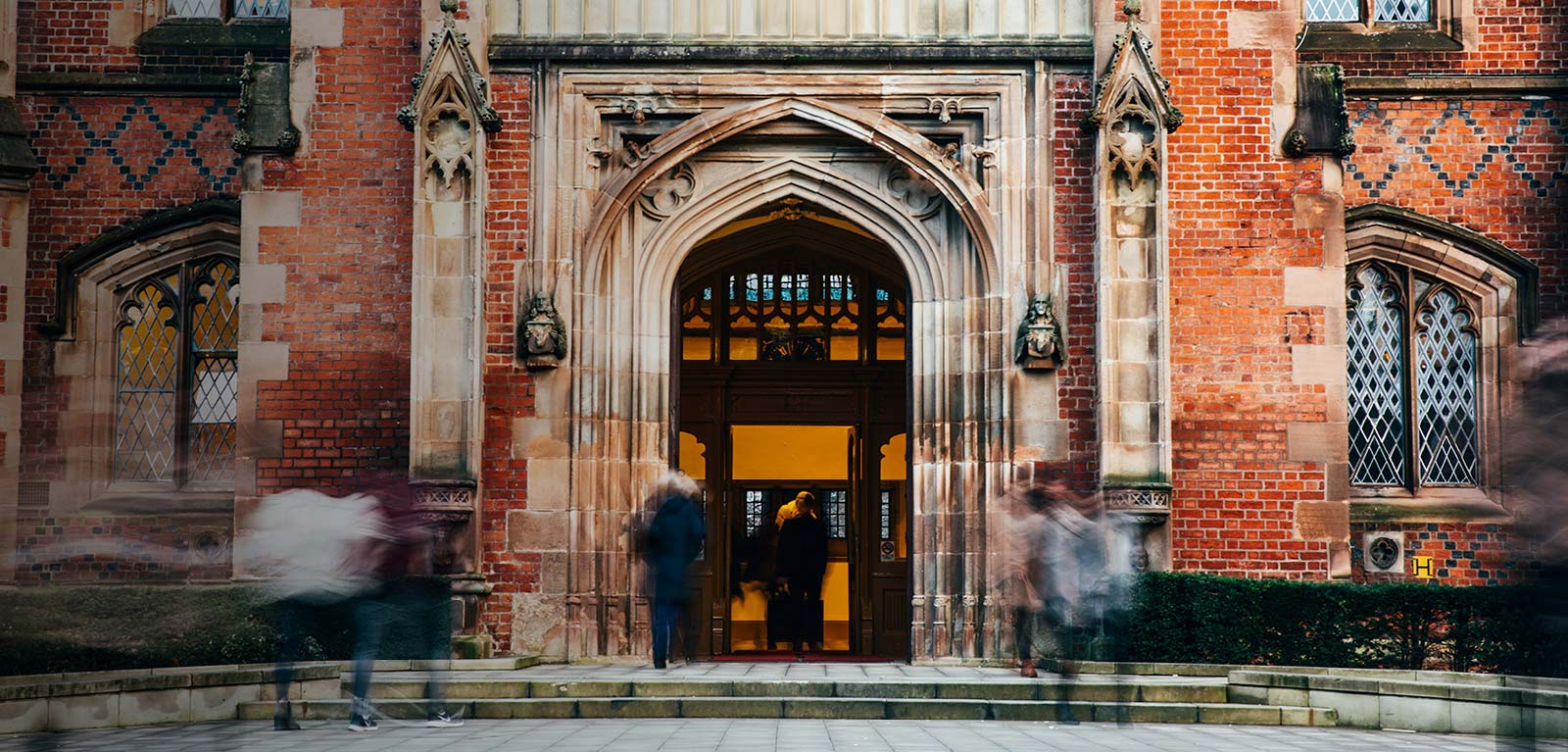 The winning Film Studies students from Queen's were Connor Brennan from Dunmurry, (writer and director) for 'The Mountain' in the Drama Award category; Gerard Donnelly from Newry (writer and director) for 'Summit' in the Comedy and Entertainment Award and claiming the Factual Award was Conn McKermott from Belfast for 'I Call to the Living and Mourn the Dead''.
The RTS NI Awards recognise the importance of education within the television and media industry, and provide media students the opportunity to showcase their work to top industry professionals.
Dr. Declan Keeney, Pathway Convenor Film Studies, at Queen's, said: "The creative sector in Northern Ireland is flourishing and Queen's is proud to be producing the kinds of graduates with the skills necessary to contribute not only to the creative aspects of film and television production, but also the business side. I congratulate the winners and all the nominees for their creativity and know that in their hands, the future for the creative industries here looks very exciting."
Now in their third year, the Awards are supported by the Department of Culture, Arts and Leisure as part of Creativity Month. DCAL Minister, Carál Ní Chuilín, said: "These are exciting times in the Creative sector and I congratulate the RTS for providing valuable training and networking opportunities for creative students who will hopefully go on to become commercially successful producers and make a significant and profitable impact in the sector.
"By celebrating innovation and creativity through these awards, we are not only supporting the work created by young people but we are celebrating their entrepreneurial endeavours while acknowledging the fact that education plays a crucial part in shaping their skill base. "
Presenting awards to the winners, the Minister for Learning and Employment, Stephen Farry, said: "I am delighted to be able to participate in the Royal Television Society's student awards and have been very impressed by the high standard of the work screened this evening. The Creative Industries are one of the major growth areas of Northern Ireland's economy and this event highlights the creative talent of our students. I wish them success in their future media careers."
Following their regional success, the winning students are shortlisted for the national RTS Student Media Awards which will be held in London later this year.
Further information on Film Studies in the School of Creative Arts at Queen's is available online at http://www.qub.ac.uk/schools/SchoolofCreativeArts/