Royal recognition for Queen's University in its fight to strengthen cyber security
Queen's University Belfast is being honoured by Her Majesty the Queen for its work in strengthening global cyber security and protecting the online activity of billions of internet users around the world.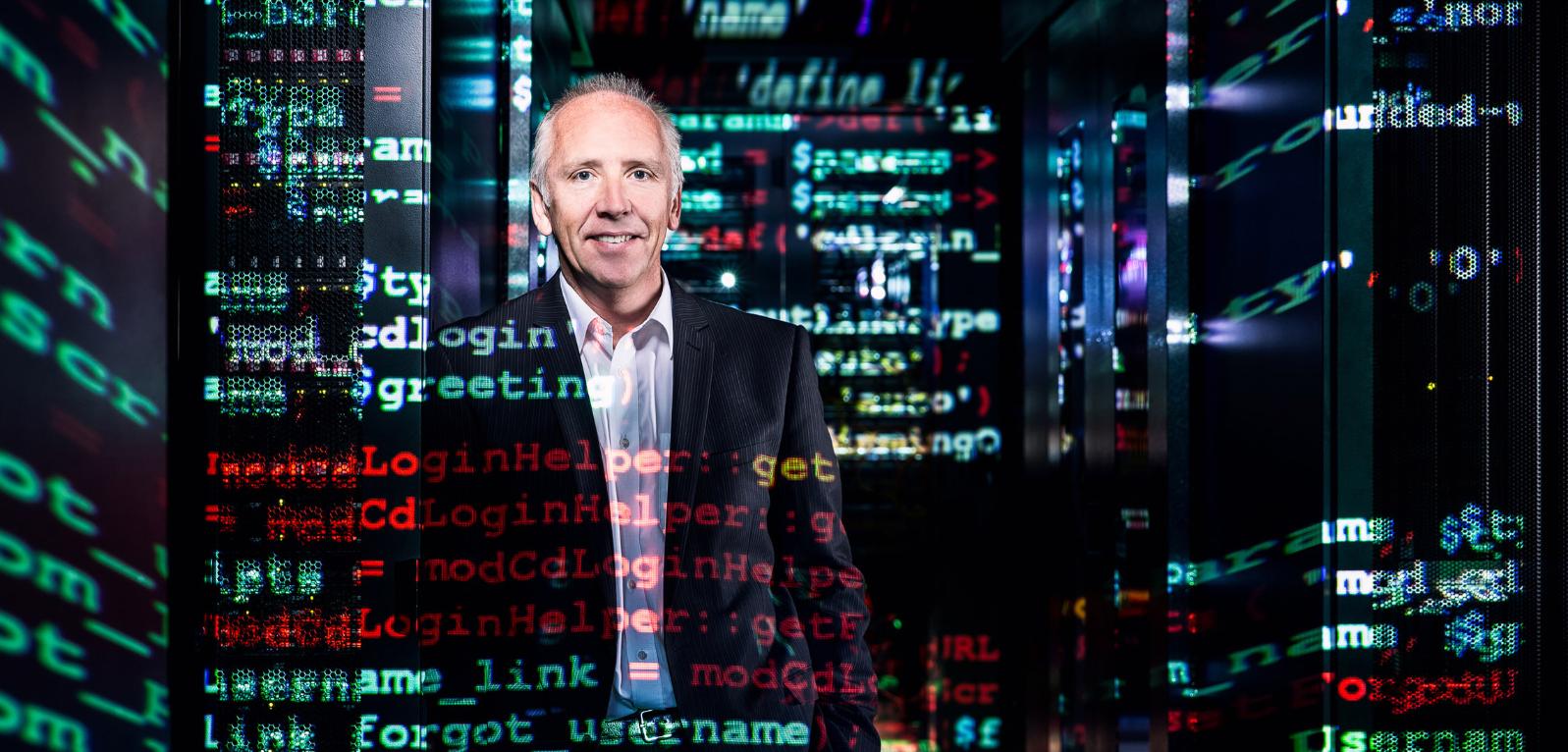 The Centre for Secure Information Technologies (CSIT) at Queen's – a major hub for research and innovation in cyber security - is being awarded a Queen's Anniversary Prize for Higher and Further Education. The award comes two days after the Chancellor, George Osborne, announced plans to double funding to fight cybercrime in the effort to protect the UK from online attacks.
Based at the Northern Ireland Science Park, in Belfast's Titanic Quarter, CSIT, with 90 people, is one of the UK's largest university cyber security research centres. It has developed breakthrough innovations, including novel technology which will be integrated into Apps to improve security for online financial transactions; anti-counterfeit technology to prevent internet fraud; and new processors to deliver filtered internet to homes and businesses, stripping out viruses, malware and malicious content.
Welcoming the announcement, Queen's University's Vice-Chancellor Professor Patrick Johnston said: "Cyber security is now a major global challenge, with cyber crime increasing at an alarming rate. Earlier this week, the UK Government warned of the threat of cyber attacks on vital online infrastructure, such as that which supports hospitals, banks and air traffic control systems. The need for strong and resilient cyber security technologies has never been greater. CSIT is home to some of the world's foremost cyber security experts. It is, and will continue to be, at the forefront of efforts to protect the UK from cyber attacks and to maintain the public's trust that their online privacy and data is kept safe.
"Since its inception five years ago, CSIT has pioneered research, development and collaboration to protect people and business and drive economic development. The Centre has had a positive impact on the security of billions of internet users around the globe and we are delighted that has been recognised by the Queen's Anniversary Prize. I congratulate all those involved.
"CSIT prides itself on two pillars of excellence – in its world-leading research, and its unique model for commercialising that research. The 2014 Research Excellence Framework, which assessed the quality of research in the UK's higher education institutions, rated 93 per cent of CSIT's research as world leading or internationally excellent.
"Alongside that research excellence, links with global companies including IBM, Intel, Infosys, Allstate, BAE Systems and Thales, provide valuable routes to market for CSIT's technological innovations. Strong relationships with local companies also allow SMEs unrivalled access to engineering and research expertise, enabling them to grow their business internationally.
"CSIT has been a critical factor in securing almost 1,000 cyber security related jobs in Northern Ireland, injecting around £38 million per year into our economy. The Centre has helped put Northern Ireland firmly on the map as a lead region for cyber security – an achievement that further highlights the far reaching impact of University research."
Professor John McCanny, Principal Investigator at CSIT, said: "CSIT's unique strength lies in its approach to the innovation and commercialisation of Queen's ground breaking research. It overlays an excellent academic research environment with an infrastructure that is more common in high-technology companies, creating a unique team of researchers, innovators and engineers that accelerates the translation of research into business. As a result, CSIT and Northern Ireland are fast becoming a global innovation hub for cyber security."
Employment and Learning Minister, Dr Stephen Farry said: "I congratulate Queen's University Belfast on being honoured by Her Majesty the Queen for its work in strengthening global cyber security and protecting the online activity of billions of internet users around the world. CSIT has been a critical factor in establishing Northern Ireland as the UK's leading cyber security cluster by promoting 950 new cyber security related jobs and additionally building capacity for industry by providing it with high quality masters and PhD graduates. "
CSIT is also meeting the increase in demand for cyber security education through its postgraduate courses, including a Masters in Cyber Security which is informed by the Centre's world-class research in the areas of data, network, media and physical security. It also hosts the World Cyber Security Summit – an annual event which brings together the international research community, industry leaders and government policy makers in Belfast to discuss cyber security challenges.
CSIT is among the recipients announced at a special ceremony at St James' Palace in London this evening. The Queen's Anniversary Prize will be presented at a ceremony at Buckingham Palace in February.
For more information visit www.csit.qub.ac.uk
Media
Media inquiries to Michelle Cassidy (Thurs-Fri) or Anne-Marie Clarke (Mon-Wed) at Queen's University Communications Office Tel: 028 9097 5310 Email: comms.officer@qub.ac.uk