The William J Clinton Leadership Institute at Queen's hosts first-ever mini MBA
The first-ever Mini MBA, hosted by The William J Clinton Leadership Institute at Queen's and sponsored by Allstate NI will begin on Monday (18th July 2016).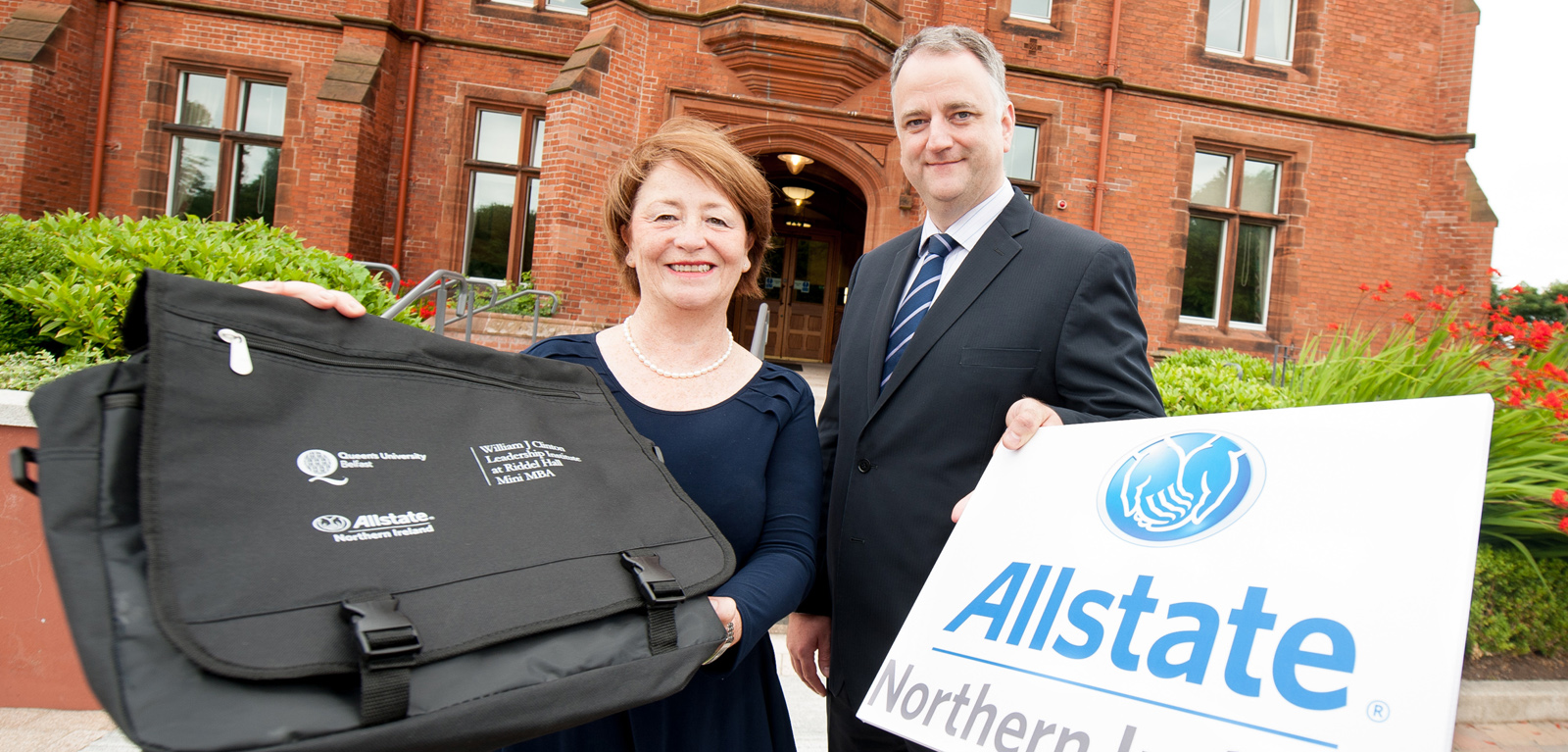 Designed and delivered by the William J Clinton Leadership Institute, the intensive five day programme will give participants an insight into the modern business world, what to expect and how to maximise impact.
Anne Clydesdale, Director of the William J Clinton Leadership Institute, said: "This programme fills a vital gap in the market place – delivering a highly impactful grounding for the essentials of management and leadership in today's business world. The need for such a programme has been reflected in the huge level of applications we received.
"The William J Clinton Leadership Institute brings together leading academics and industry experts to deliver world-class executive education and leadership programmes.
"This new mini MBA is the latest addition to our range of programmes and the Institute is committed to stimulating and growing the Northern Ireland economy by providing the next generation of leaders, in business and in public life.
"Northern Ireland has been looking for a high-impact programme like this for a long-time and we are delighted we can now facilitate one, with an over-subscribed course.
"Our programme is delivered by experienced practitioner who will translate key business concepts and theories into practical application demonstrated through tried and tested learning experience."
Queen's Management School is one of the top business schools in the UK and Ireland and prides itself on offering a world-class range of undergraduate and postgraduate degree programmes in Accounting, Economics, Finance and Management.
A globally renowned centre of management education and research, it enjoys close links with the business community, a dedicated placement office and a financial trading room.
For further information on the William J Clinton Leadership Institute please visit: www.leadershipinstitute.co.uk
Media
Media inquiries to Queen's University Communications Office T: +44 (0)28 9097 3087 E: comms.office@qub.ac.uk