U.S. Embassy and Queen's University partner for international teacher exchange programme
The US Consul General in Northern Ireland, Daniel Lawton, has met with Queen's Vice-Chancellor, Professor Patrick Johnston, to launch the first ever international teacher exchange between shared education schools in NI and schools in Los Angeles.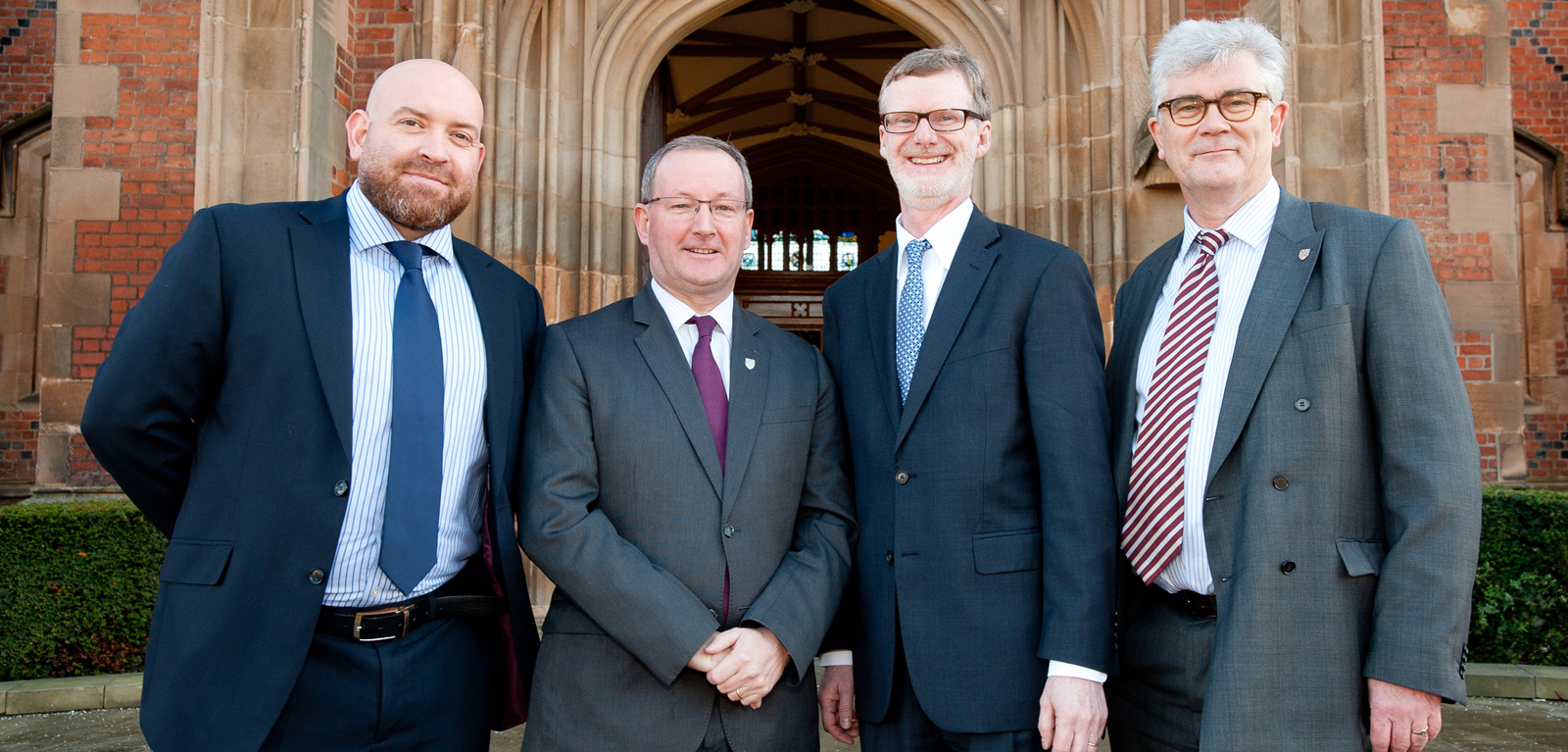 The international exchange program, which has been granted $55,000 by the U.S. Embassy in London, will give ten teachers from shared education schools in Los Angeles the unique opportunity to travel to Northern Ireland for a week in early 2017, with the Northern Ireland teachers then making a visit to schools linked to Loyola Marymount University in Spring 2017.
The teachers will use their time at each other's schools to learn about the differences and best practices in their respective education systems and the work they do on school collaboration. This exchange will deepen cultural and educational links between the United States and Northern Ireland.
The grant was awarded to Queen's University Professor Tony Gallagher and Dr Gavin Duffy, who have been leading Queen's University's Shared Education Programme since 2005, making a positive impact both locally and globally. Through the programme, controlled, maintained and integrated schools have been working in collaborative networks, with pupils and teachers taking classes in each other's schools.
U.S. Consul General Daniel Lawton said: "Queen's University has a proven track-record in developing mutually-beneficial partnerships in the United States across diverse fields such as health, legal services, engineering, education, conflict resolution and cyber-security. This award will help strengthen our mutually beneficial transatlantic links by exploring best practices in the delivery of collaborative education. We wish every success to those involved in this exciting and timely initiative."
Queen's University Vice-Chancellor, Professor Patrick Johnston, said: "The Shared Education Programme is a strong example of the University's commitment to making a positive impact in Northern Ireland and on a global scale. The work by Professor Tony Gallagher and Dr Gavin Duffy has played a crucial role in reshaping the education system in Northern Ireland and the award from the U.S. Embassy is an indication of the international significance of this work, reaffirming our global reputation for excellence."
For the past four years the Queen's academics have been working on school collaboration in Israel, between Jewish and Arab schools and in Los Angeles, between public and charter schools. While the shared education approach has attracted international interest in the past, this is the first international teacher exchange programme involving shared schools.
Media
Media inquiries to Emma Gallagher, Communications Officer at Queen's University on 028 9097 3087 and emma.gallagher@qub.ac.uk