Queen's and Lloyds Banking Group launch Scholars Programme
Lloyds Banking Group has joined forces with Queen's University Belfast to launch the Lloyds Scholars programme in Northern Ireland, offering a range of support to 15 undergraduates.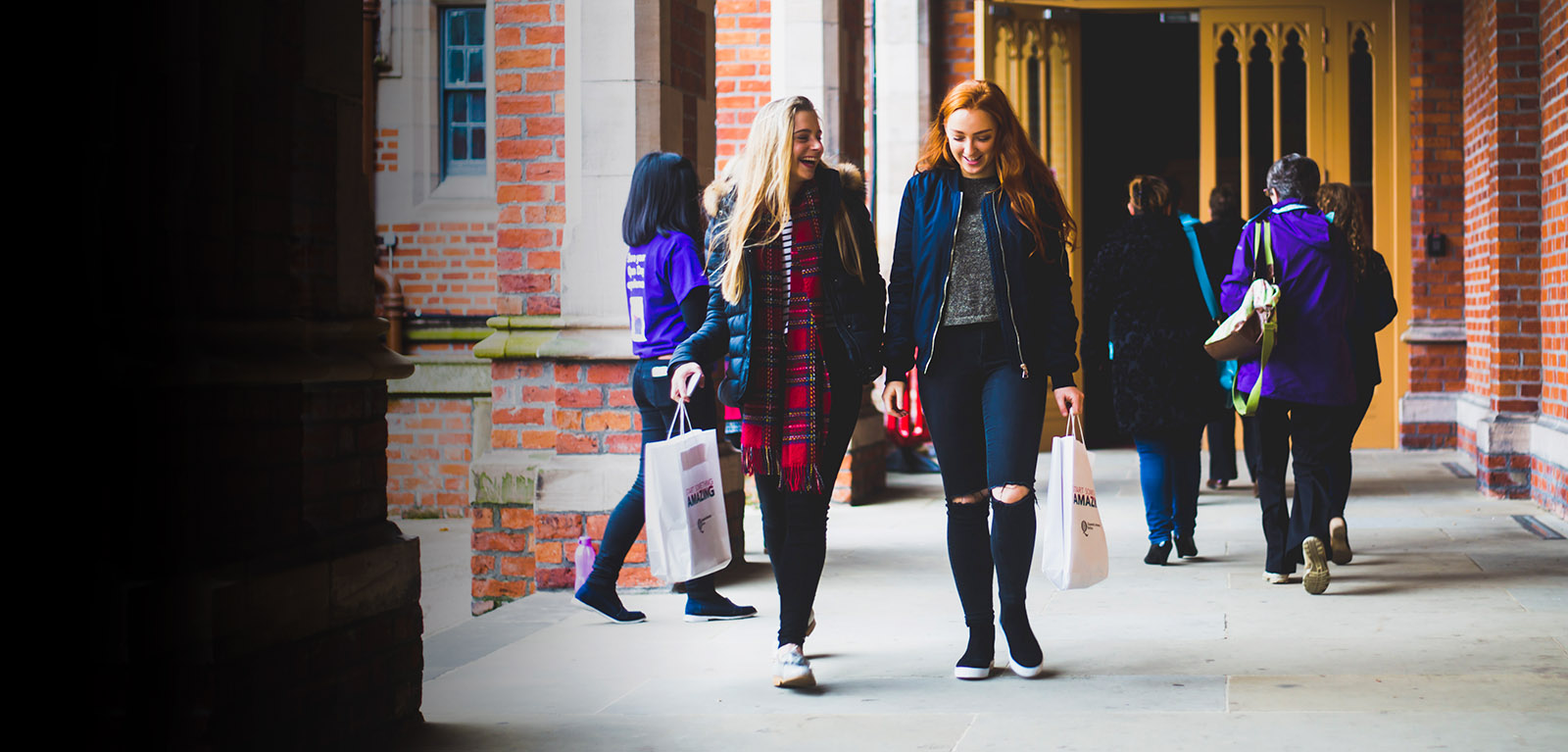 The new partnership is offering 15 talented undergraduates financial support, paid internships, professional mentoring and a wealth of opportunity to develop their employability skills, as part of the Group's unique social mobility programme.
For the first time, students from low income households hoping to study at one of Northern Ireland's most prestigious institutions, with alumni of Nobel Peace Prize holders, will be eligible to join the Lloyds Scholars programme. Receiving bursaries of £1,000 per year, performance related cash awards for good grades, up to two paid internships with Lloyds Banking Group (salary pro-rata £18,000) and an established business mentor - the scholarship provides significant benefits for those selected. Scholars also have access to a range of workshops and seminars which develop employability skills.
It is not just the Scholars who will benefit from the partnership, all students on the programme will complete at least 100 hours of volunteering in their local area alongside their studies – all of which helps strengthen their employability aspects and makes a valuable difference within their communities. Since the programme's inception, Lloyds Scholars have contributed around £1.2 million of volunteering time to charities and groups, with Scholars starting up their own charitable enterprises for vulnerable people within their community.
Queen's University Belfast is the ninth University to join the programme, with eight other established Universities already involved across the UK, shaping socially conscious and successful graduates.
The programme plays an invaluable role in supporting the retention, achievement and effective progression into graduate employment of talented university students from low income backgrounds. It was established in 2011 to help tackle disadvantage and boost social mobility by increasing opportunity and raising aspiration. By 2020 the Group will have supported 1,185 Lloyds Scholars as part of its ambition to help Britain and Northern Ireland prosper, through its investment in skills and employability.
Professor David Jones, Pro-Vice-Chancellor from Queen's University Belfast said: "We are very pleased to be joining the Lloyds Scholars programme from 2017. We are passionate about the futures of our students and the programme is a fantastic opportunity, as it not only offers them financial support with living costs and study materials, but also the chance to gain work experience and access to a mentor alongside their studies. Queen's is committed to providing opportunities for our students to engage in activities that make a positive impact on our local communities and help develop their employability skills."

Jim McCooe, Lloyds Banking Group regional ambassador for Northern Ireland said: "I am extremely proud that Queen's University Belfast will become the first Northern Ireland University partnering the Lloyds Scholars programme from 2017 onwards. Lloyds Scholars continues to be a key part in our commitment to helping Northern Ireland prosper, offering young people financial support with higher education and the chance to secure their dream job. The Scholars from the programme always impress with their enthusiasm, intelligence and positivity – not only to their studies but also to the community projects they have volunteered and made a big difference to. I know that both the students and the Belfast community are really going to benefit from the partnership. "
Applications to the Lloyds Scholars programme for Queen's University Belfast undergraduates open in 03 May 2017. To find out more and register interest, visit www.lloyds-scholars.com.
Media
Media inquiries to Suzanne Lagan, Communications Officer at Queen's University on 028 9097 5292 and suzanne.lagan@qub.ac.uk