Queen's historian launches a new book on the history of the future
An historian from Queen's has released a new book which surveys early twentieth-century predictions about future developments in technology and their potential impacts on the way we live.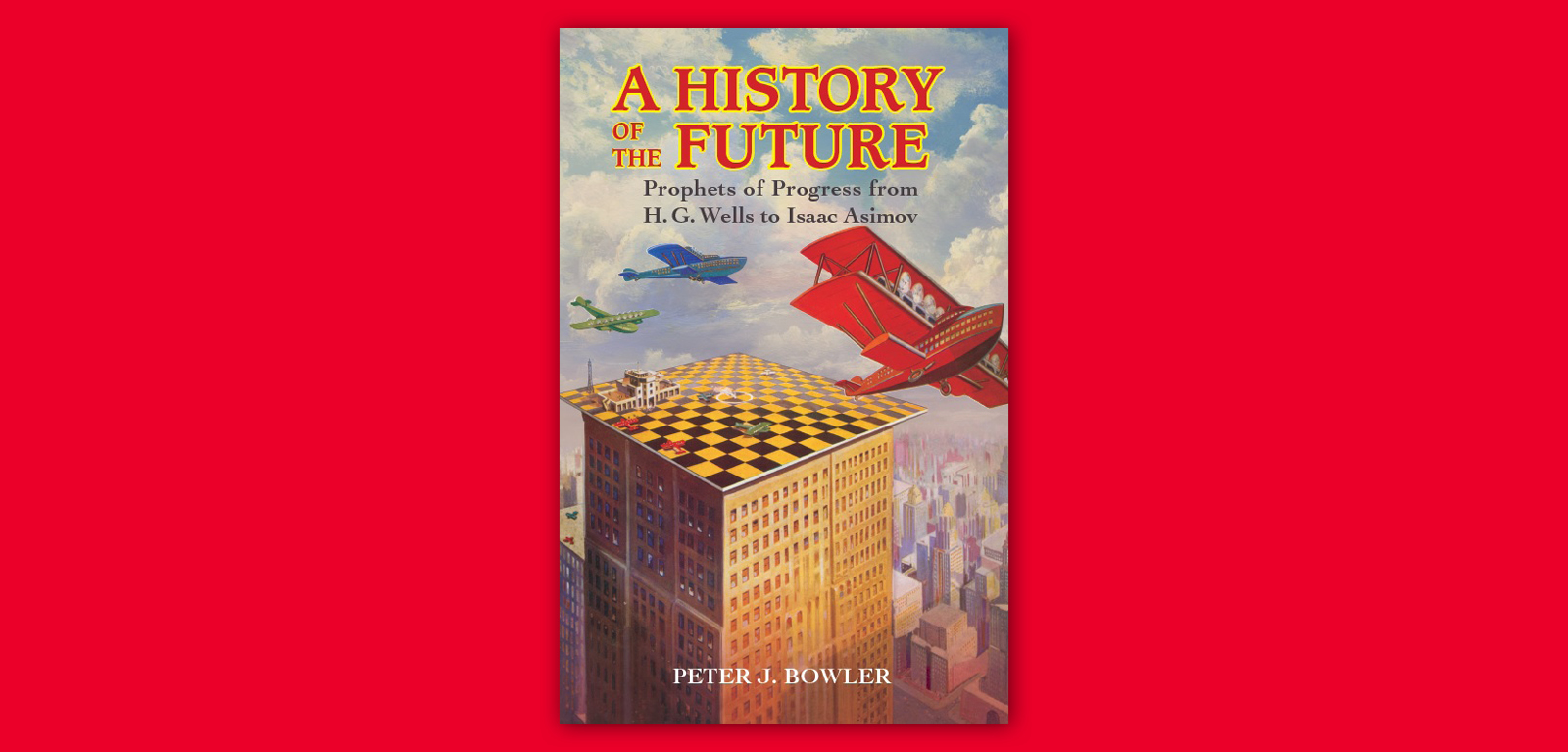 Using evidence from both science fiction and popular science writings by figures such as Wells and Asimov, the book entitled: 'A History of the Future: Prophets of Progress from H. G. Wells to Isaac Asimov' by Professor Peter Bowler, Emeritus Professor of the history of science, from the School of History, Anthropology, Philosophy and Politics at Queen's, has been published by Cambridge University Press.
The book, a first on such a wide scale, is an historical survey of twentieth-century futurology, drawing on popular science writing, early science fiction and literary dystopias to provide insights on cultural debates that serve as background to our modern concerns about the future impacts of technology.
Professor Bowler demonstrates how modern disagreements about the benefits and disadvantages of new technologies were often prefigured in earlier debates, and that there have always been optimists predicting a wonderful future and pessimists worrying about potential disasters.
Speaking about the topics the book will discuss Professor Bowler, said: "A History of the Future is a wide-ranging survey of twentieth-century predictions about future technologies and their potential impact on society. It throws new light on the interactions between science, culture and society that will interest historians, science-fiction fans and anyone seeking background for our modern concerns about the technological future.

"It also shows how difficult it is to make successful predictions. Some technologies remain in the realm of imagination, some work in principle but not in practice, and some are simply made redundant by the success of rivals. Television was predicted decades before it was practical, mass aviation was called for but no-one knew whether aeroplanes or airships would work best, and no one predicted the jet engine or radar".
The book, which is now available from Blackwell's bookshop at Queen's University Belfast and Amazon UK, has been featured as Times Higher Education's 'Book of the Week' and in the New Statesman.