Queen's renewable energy experts lead €2 million international project
Renewable energy experts at Queen's have teamed up with industry partners from across the globe to work on a research project worth over €2 million, which demonstrates battery-based energy storage on the Irish grid.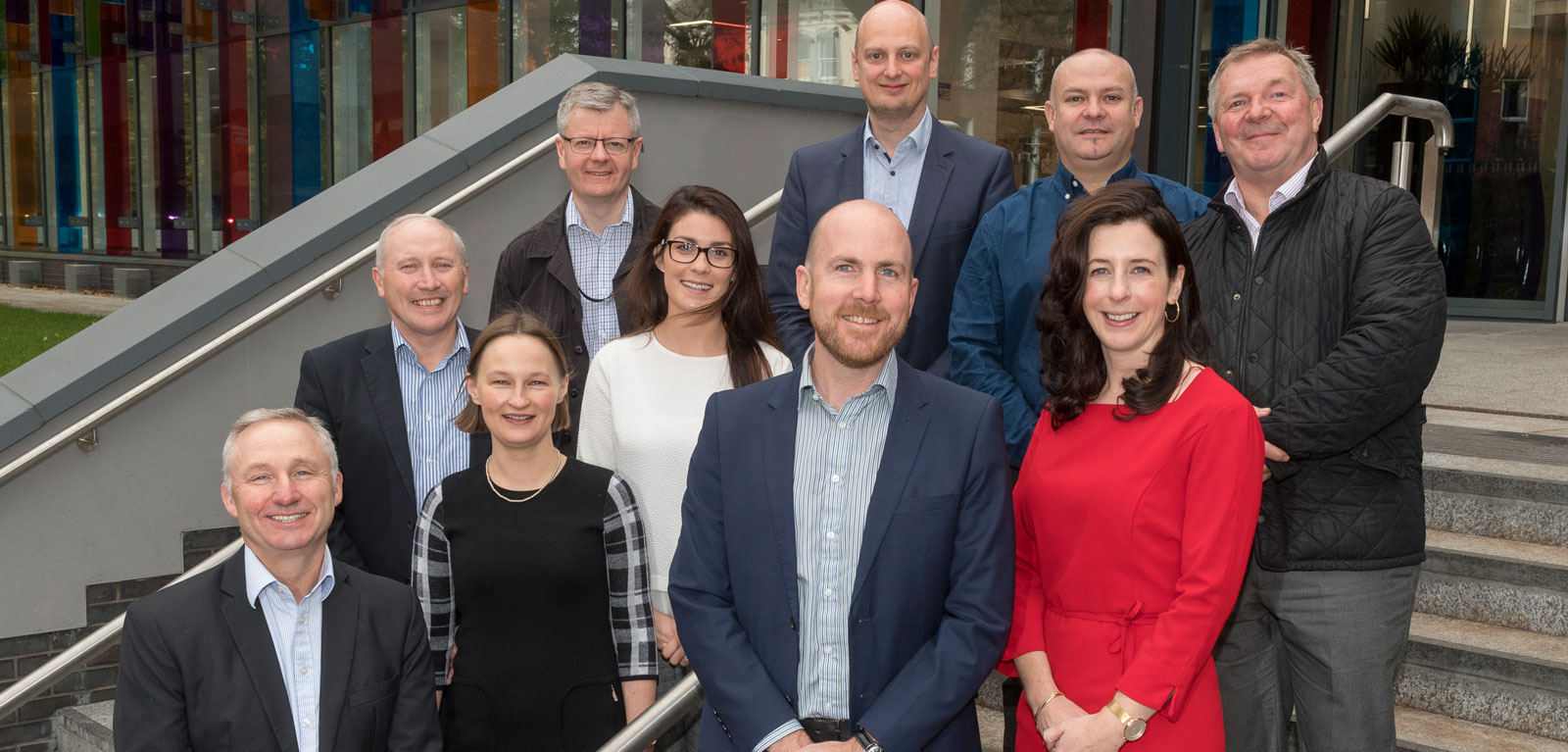 The 'ImpRESS' project was officially launched this week (Tuesday 3 October) at Queen's during an industry workshop with the International Energy Research Centre (IERC), which has funded the partnership.
Renewable energy systems
Currently, Ireland is deploying variable renewable energies, such as wind, wave and solar energy, to help it decarbonise its energy use. While the opportunities for renewable energy systems to address electricity generation are increasing, the uncertainty and variability of the availability of renewables can pose challenges.
The Irish grid requires additional flexibility to be able to accommodate the variability of renewables, and the ImpRESS project provides such a solution. Its focus is on analysing, innovating and improving the performance and efficiency of storage solutions on the all-island grid and the integrated single electricity market (I-SEM), due for launch next year.
Efficiency
The research aims to improve the electrolytes of the battery system, ultimately leading to higher energy density, long-term stability, efficiency and response times.
Through the project, two post-doctoral research associates, a PhD student and two part-time technicians will be appointed, with a project manager, Dr Sophie Tyrrell already in place. Three academics, Dr Peter Nockemann, Dr Tim Littler and Professor Martin Atkins, will also work alongside the team. Additional support for equipment has been granted by the Sustainable Energy Research Centre, a Pioneer Research Programme (PRP) at Queen's University Belfast.
International partnership
Dr Peter Nockemann from the School of Chemistry and Chemical Engineering at Queen's University Belfast commented: "At Queen's, we are delighted to be involved in this international partnership, which will provide Ireland with a competitive edge, both nationally and internationally, for large-scale energy storage solutions in terms of managing the energy supply from renewable energy sources.
"Queen's University will act as the primary research and development team for both the electrolyte improvement and systems modelling, making use of our vast experience in the design and synthesis of electrolytes based on ionic liquid technology.
"This partnership of world class experts will form a creative synergy for electric storage systems to meet the current and future needs of electric power systems in Ireland."
Collaboration
The IERC and Queen's University Belfast are collaborating with a number of companies including Bombardier, Flow Energy Solutions, Williams Industrial Services and Green Lizard Technologies. The project also involves collaboration with Rongke Power in the deployment of a 125 kW flow battery solution on an Irish test site with multiple renewable energy inputs.
Professor Martin Atkins, involved as the CEO of Green Lizard Technologies and as the Chair of Chemical Innovation and Sustainability at Queen's University Belfast, was pivotal in bringing the international consortium together due to his extensive past involvement in the research on energy storage in collaboration with the Dalian Clean Energy Centre.
Energy storage solutions
Professor Tony Day, Executive Director of the IERC, commented: "Ireland has fluctuating energy dynamics, and as a consequence of being an island, the scale of the power system is such that it provides an excellent test-bed for the evaluation of energy storage solutions.
"The ImpRESS project focuses on all-island electrical energy generation, consumption and storage to meet current requirements, and examines technologies for future electrical networks and grids. It will deliver engineering recommendations capable of influencing future grid-code standards and electrical power system policy development."
Dr Colette Eastwood, Facilities & Environmental Manager with Bombardier, commented that "the ImpRESS project could offer multiple benefits to the Bombardier business as the utilization of small scale storage and has the potential to provide a stable and sustainable supply for our precision manufacturing processes."