Boost for Arts and Humanities PhD students
Places for 335 postgraduate students studying 28 different disciplines announced by the Arts and Humanities Research Council (AHRC).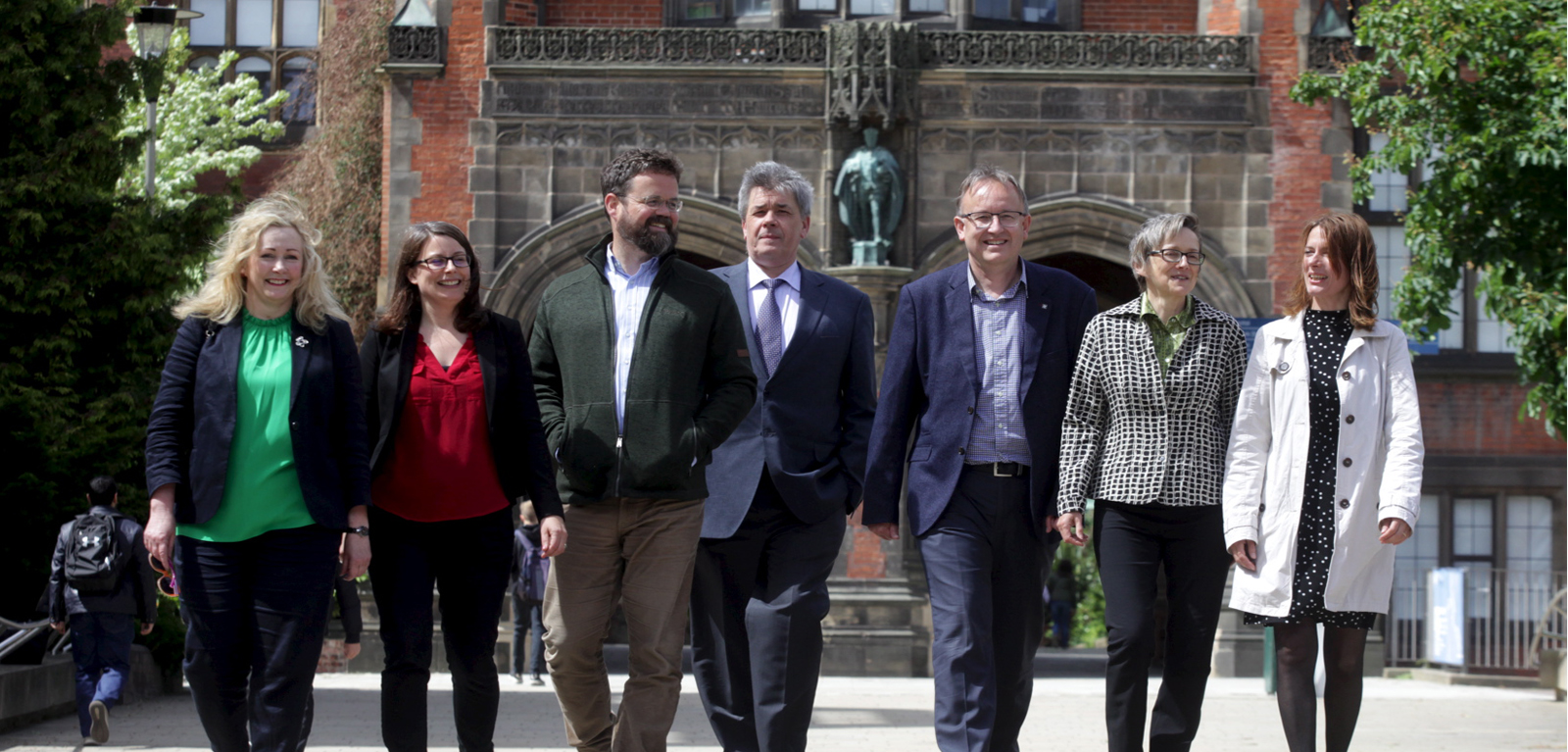 They will be based at one of the members of the Northern Bridge Consortium, which is made up of Durham, Newcastle, Northumbria, Queen's University Belfast, Sunderland, Teesside and Ulster universities.
The places which will be made available over the next five years, marks a new era of collaboration between the alliance, which boasts world-class strengths across all Arts and Humanities disciplines, as well as meeting needs in areas of strategic priority such as Heritage and Design.
The Northern Bridge Consortium will offer students the highest possible quality of experience and support. The partners will work together to administer an annual competition for PhD scholarships and to deliver an innovative, world-class training programme for successful applicants.
Talking about the importance of the award, Professor Crawford Gribben, Queen's Northern Bridge Director and Professor of History from the School of History, Anthropology, Philosophy and Anthropology at Queen's University Belfast, said: "This very significant award in support of PhD studies in the arts and humanities will combine the strengths of each of the universities in Northern Ireland and the north-east of England over the next five years.

"It builds on the work of many colleagues and students in each institution, and shows how our local institutions can perform at the highest level."
Robert Heslip, Heritage Officer at Belfast City Council, commented: "We're looking forward to nominating doctoral topics and helping to engage some of our best minds in analysing the potential that developing our heritage assets holds for tourism and the wider economy here in Belfast.
"Belfast City Council has made a commitment in the Belfast Agenda to helping our residents reach their full potential through employability and transferable skills development. And by working with our city partners, the Department for Communities, National Museums NI, PRONI and BBC NI and the wider Northern Bridge Consortium, we'll contribute to that objective, whilst also benefiting from access to high quality research."
Northern Bridge will promote regional cohesion and development for the North East and Northern Ireland. As part of its commitment to collaborative working, it has developed strategic partnerships with regional, national and international cultural organisations, such as BALTIC Centre for Contemporary Art, Tyne and Wear Archives and Museums, and the British School at Rome.
Professor Edward Harcourt, the AHRC's Director of Research, Strategy and Innovation, said: "The AHRC is delighted to announce its renewed commitment to the Doctoral Training Partnerships model. Our support for the next generation of arts and humanities researchers is critical to securing the future of the UK arts and humanities sector, which accounts for nearly a third of all UK academic staff, is renowned the world over for its outstanding quality, and which plays a vital part in our higher education ecosystem as a whole.

"We were extremely pleased with the response to our call, which saw high-quality applications from across the UK from a variety of diverse and innovative consortia, each with a clear strategy and vision for the future support of their doctoral students."
Crucially, the consortium will seek to award 20 per cent of studentships to Collaborative Doctoral projects, where the student works closely with an external partner. This builds upon its previous success in this area with partners such as Seven Stories: The National Centre for Children's Books and Belfast City Council. Northern Bridge has also brought on board two Local Enterprise Partnerships in order to gain direct access to industry and other private-sector organisations.
To find out more about how to apply for a Northern Bridge scholarship, please visit: https://www.qub.ac.uk/Study/PostgraduateStudy/FundingandScholarships/NorthernBridge/
Professor Crawford Gribben
Media
For media inquiries, please contact Queen's University Communications Office, 028 9097 5845 comms.office@qub.ac.uk