Queen's University announces novel drug delivery system with potential to reduce rates of HIV
Queen's University Belfast is playing a central role in an international consortium that has announced the development of a patch delivery system which will lower the chances of infection for those at very high risk of HIV.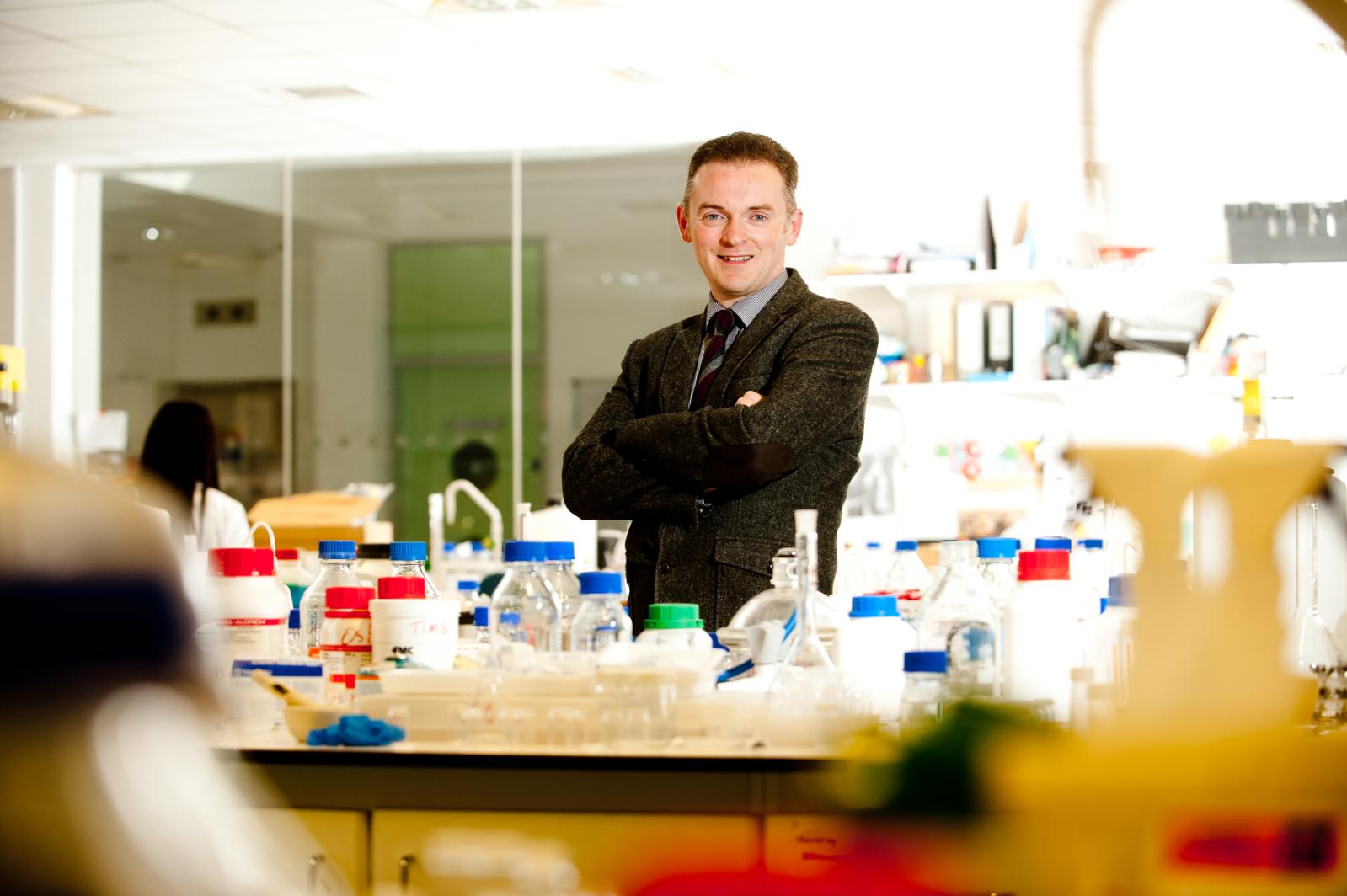 Queen's, along with their collaborators, PATH, ViiV Healthcare, the Population Council and LTS Lohmann Therapie-Systeme AG will combine their complementary expertise to develop a novel microarray patch for HIV PrEP in preparation for future clinical trials.
HIV pre-exposure prophylaxis (or PrEP) is when people at very high risk for HIV take HIV medicines daily to lower their chances of getting infected. PrEP can stop HIV from taking hold and spreading throughout the body.
The new collaboration led by international non-profit PATH was recently awarded a three-year, $9.4 million grant from the United States Agency for International Development (USAID), through the U.S. President's Emergency Plan for AIDS Relief (PEPFAR). The U.S. Agency for International Development (USAID) administers the U.S. foreign assistance program providing economic and humanitarian assistance in more than 80 countries worldwide. USAID is a key implementing agency of the U.S. President's Emergency Plan for AIDS Relief (PEPFAR) and is responsible for over half of all PEPFAR programs with activities focused in 35 priority countries and regions, mainly in sub-Saharan Africa and Asia.
The collaborators will work with women and healthcare workers in Kenya, South Africa and Uganda to design a microarray patch product that meets their needs.
Microarray patches are a discreet, easy-to-use technology that contains tiny projections that painlessly penetrate the top layer of skin to deliver a drug. The novel high-dose patches to be developed here have been pioneered at Queen's. The projections themselves contain large amounts of HIV medications in the form of microscopic solid particles. When the projections dissolve in skin, the tiny particles release the medication over weeks and months.
The Joint United Nations Programme on HIV/AIDS (UNAIDS) estimates that 1.8 million people became infected with HIV in 2016, with the majority of infections occurring in young women in sub-Saharan Africa.
Consistent use of daily oral HIV PrEP can help reduce the risk of infection, but compliance can be challenging. A discreet delivery mechanism that enables self-administration of a long-acting PrEP—with the potential to protect users for weeks or months at a time—could increase consistent usage for at-risk women and others.
Professor Ryan Donnelly, from the School of Pharmacy, who is leading the project for Queen's, welcomed this major opportunity: "This exciting project is very much in line with the research ethos of the University, which is centred on Global Challenges. HIV remains a global health emergency.

"By developing a risk-free delivery system that could help prevent HIV transmission, our partnership stands to change the lives of people across the world, especially those in the world's poorest countries."
The patch is should be ready for clinical trials by the end of this advanced 3-year pre-clinical programme.
Media
Media Enquiries to Sian Devlin, s.devlin@qub.ac.uk or (+44) 28 9097 5292.