Conference held on Homelessness and Health at Queen's
Over 170 delegates have attended a 'Health and Homelessness' conference in Riddel Hall at Queen's University.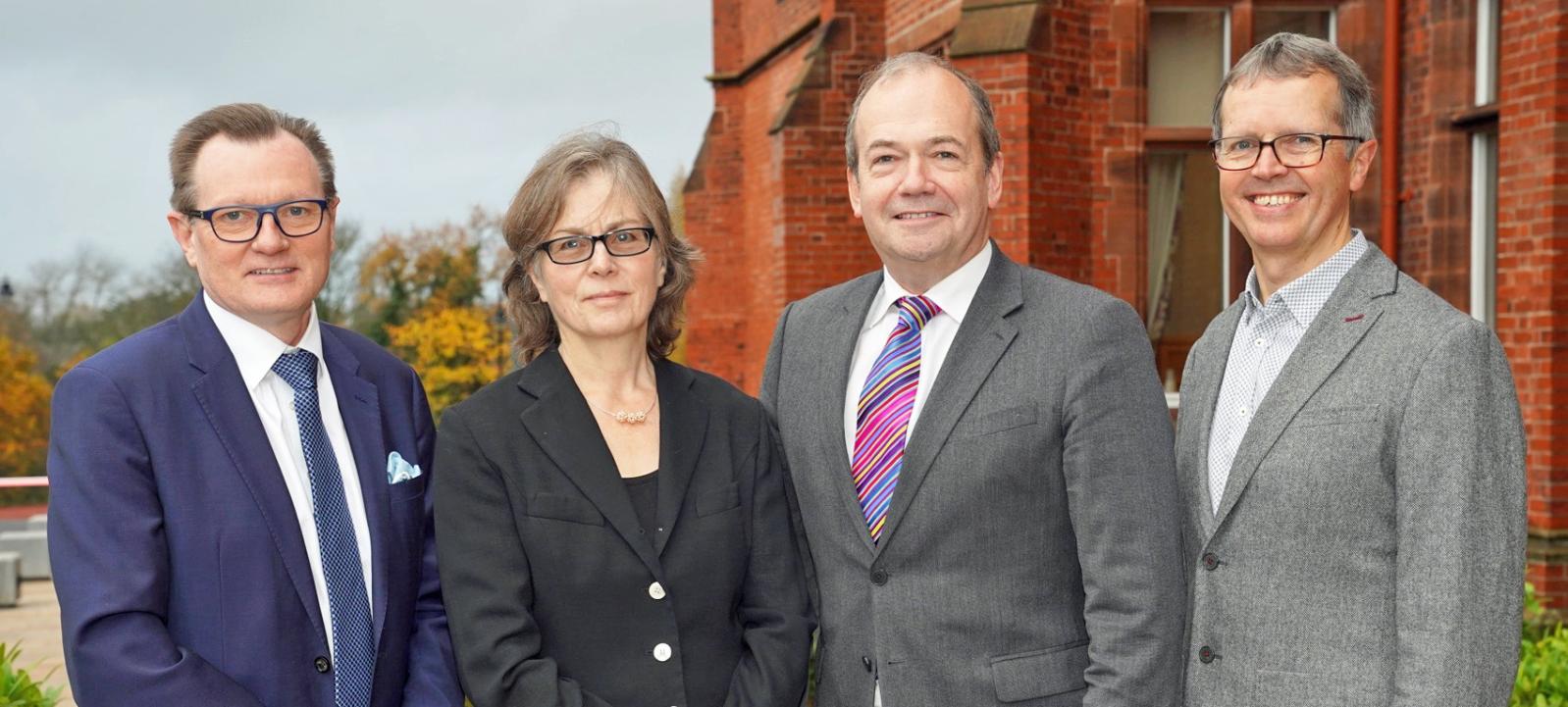 The event organised by Queen's University, the Department of Health and the Public Health Agency brought together front line staff, key policy makers and experts from services elsewhere in the UK and Ireland came together discuss a range of public health topics in relation to homelessness.
Opening the conference, Chief Medical Officer Dr Michael McBride said: "Homeless people suffer extreme health inequalities and barriers in accessing mainstream healthcare. Last month, the Department announced a new Healthcare Hub to transform services for the homeless. This will bring services out of the clinical setting and into the community and onto the streets, to wrap care around the people who need it most, where they need it.
"Tackling issues around homelessness requires a partnership approach. Events like this help facilitate the sharing of best practice and are vital in helping to inform future healthcare services in Northern Ireland."
Dr Nigel Hart a GP and Senior Lecturer in the School of Medicine at Queen's University Belfast said: "As educators of the next generation of doctors and health professionals we have a duty to confront stigma and nurture compassion towards the most marginalised and vulnerable in our society. Today's event will help us to focus on that goal and to identify how our education courses can better prepare our students to meet the needs of those who find themselves homeless."
Dr Nigel Hewitt, Medical Director of Pathway – England's leading charity for homelessness healthcare – presented on approaches that have been tried and tested in England, and proven to make a difference. Dr Austin O'Carroll from Safetynet – a medical charity that delivers care to homeless people and Dr Clíona Ní Cheallaigh, Senior Lecturer in Medical Gerontology and Consultant in General Medicine and Infectious Diseases, St James's Hospital shared with delegates the extent of homelessness and the approaches taken in Dublin. Susan Semple, homeless healthcare co-ordinator from Belfast Health & Social Care Trust, was also a keynote speaker.
Dr Stephen Bergin, Acting Assistant Director Screening and Professional Standard at the Public Health Agency said: "The Public Health Agency is very grateful to all the speakers and workshop facilitators, both from Northern Ireland and from further afield, who have shared their knowledge and experience at this symposium. They have helped further the collaborative working which is essential to improving outcomes for people experiencing homelessness."
Media
Media inquiries to Sian Devlin at Queen's Communications Office at s.devlin@qub.ac.uk or tel: 028 9097 5292.