Countdown is on for Qulture night at Queen's
The countdown is underway for this year's Qulture Night, part of the Qulture Shock series of events.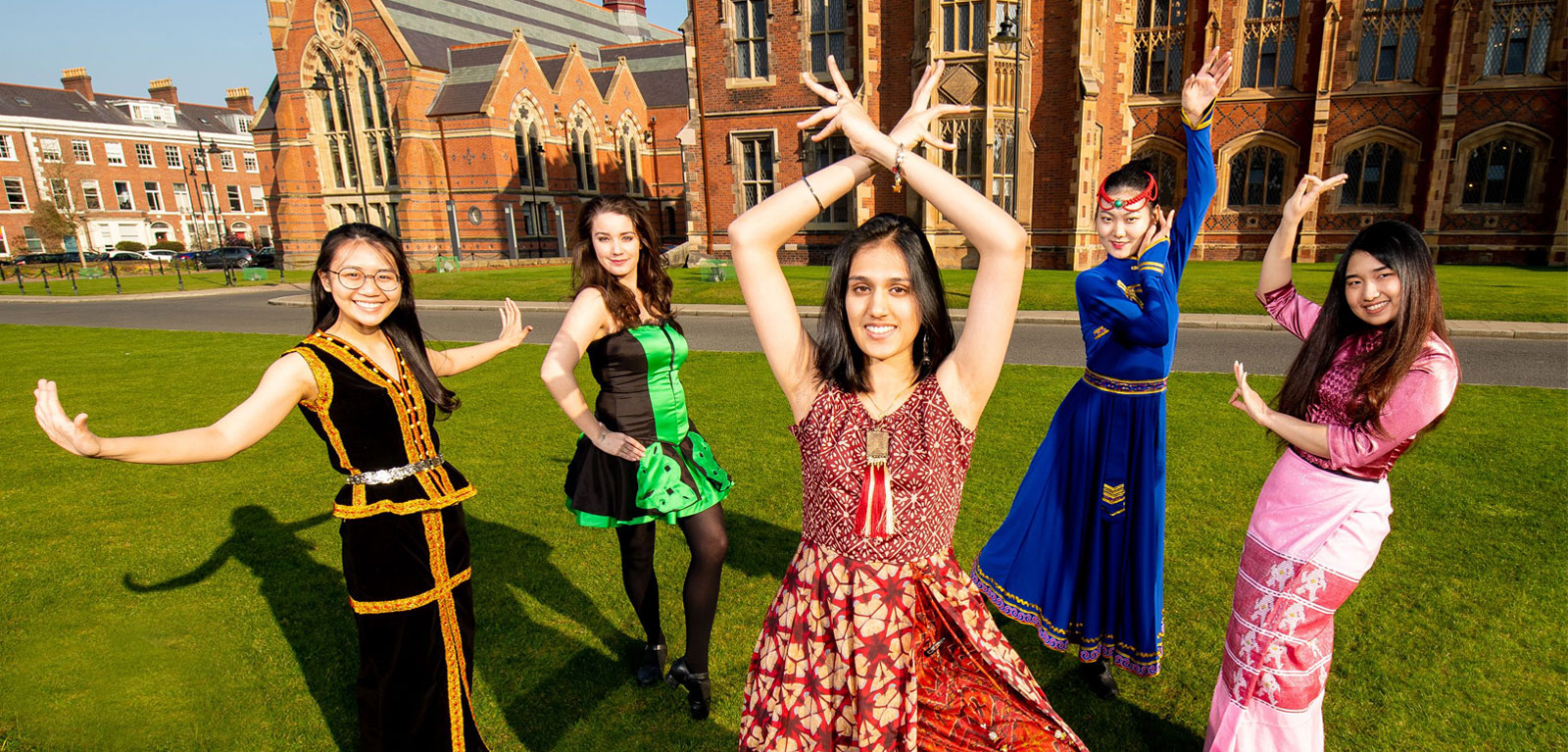 Organised by Queen's International Student Society (QISS), Qulture Night is taking place on 6 March in the Whitla Hall. This year, the dinner will have an airline theme, and those attending will be treated to an evening of cuisine, theatre, dance and music from around the world.
More than 400 staff and students from Queen's are expected to attend and many countries will be represented during the evening.
Organiser of this year's Qulture Shock is Rachel Jye Miin Pang, who is from Malaysia and is a third year Pharmacy student at Queen's. She commented: "There is a definite excitement in the air about this year's Qulture Night 2019! It's a cultural feast for the senses but, more than that, it's a celebration of the rich diversity at Queen's. In all its colour, sound and movement, Qulture Night is the perfect platform to highlight and enjoy the abundance of cultures and nationalities at Queen's and see the beauty in diversity."
Qulture Night will feature performances by over 100 international students from around the world. It will be followed by Qulture Week (11 – 15 March) which will include a series of interactive workshops enabling people to learn about world culture. This event also aims to promote cultural awareness and act as a platform for intercultural experience and communication. These workshops will take place at Queen's Language Centre.
For Qulture Night tickets or further information on Qulture Shock 2019 and its events, click here.
Queen's University Belfast currently has over 2,500 international students from 78 different countries.
Media
Media enquiries to Michelle Cassidy at Queen's Communications Office on +44 (0)28 90971964 or email m.cassidy@qub.ac.uk