Leading businessman receives honorary degree from Queen's University Belfast
Leading Irish businessman, Eugene (Gene) Murtagh, Chairman of Kingspan, will receive an honorary degree from Queen's University Belfast.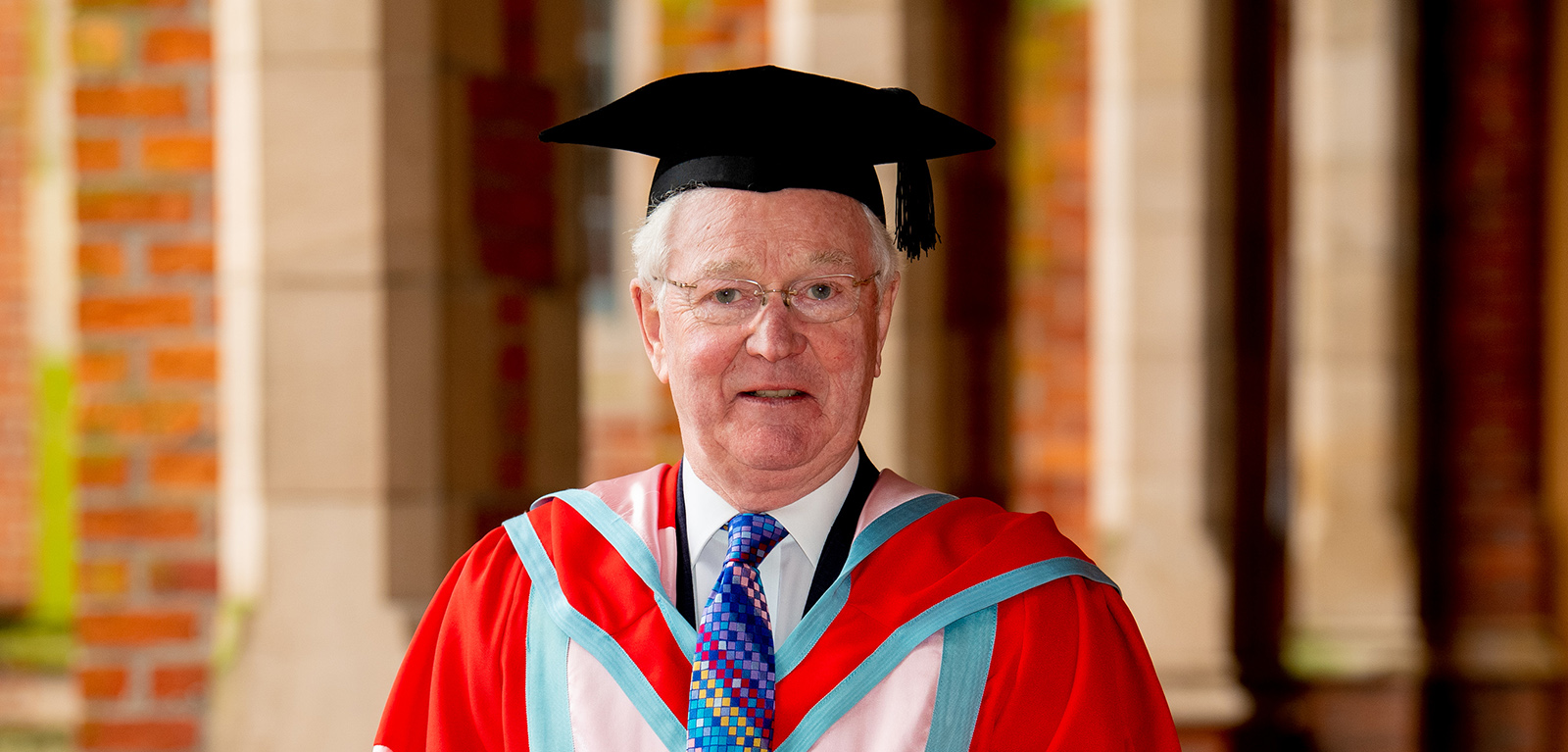 The Cavan-based group was founded by Mr Murtagh. It makes and sells insulation boards and panels, along with other building materials, to an international market. The group has made a significant contribution to the Irish economy as one of Ireland's largest companies, with its headquarters still based in Kingscourt in Co. Cavan.
Under his leadership, Kingspan has grown from a small family business to a global multinational company with five divisions, 140 manufacturing sites employing 14,500 people with activities in 90 countries. Kingspan is a world leader in high performance insulation, improving building standards and construction methods.
Mr Murtagh said: "I am pleased to receive this honour from Queen's University Belfast. When we started this small business over 50 years ago, making agricultural trailers, we never imagined that it would grow into such a success.
"Queen's University is a powerhouse of innovation and contributes significantly to the economy and local industry in terms of producing skilled, work-ready graduates. I am delighted to be here today to share this honour with all the new graduates starting out on their careers."
Kingspan is also well known as the main sponsor of Ulster Rugby.
Media
For media inquiries, please contact Queen's University Communications Office, 028 9097 3091 comms.office@qub.ac.uk