New Energy Transition and Climate Resilience Commission established for Belfast
A new Energy Transition and Climate Resilience Commission for Belfast has recently been announced as part of a three-city £3.5 million climate action project.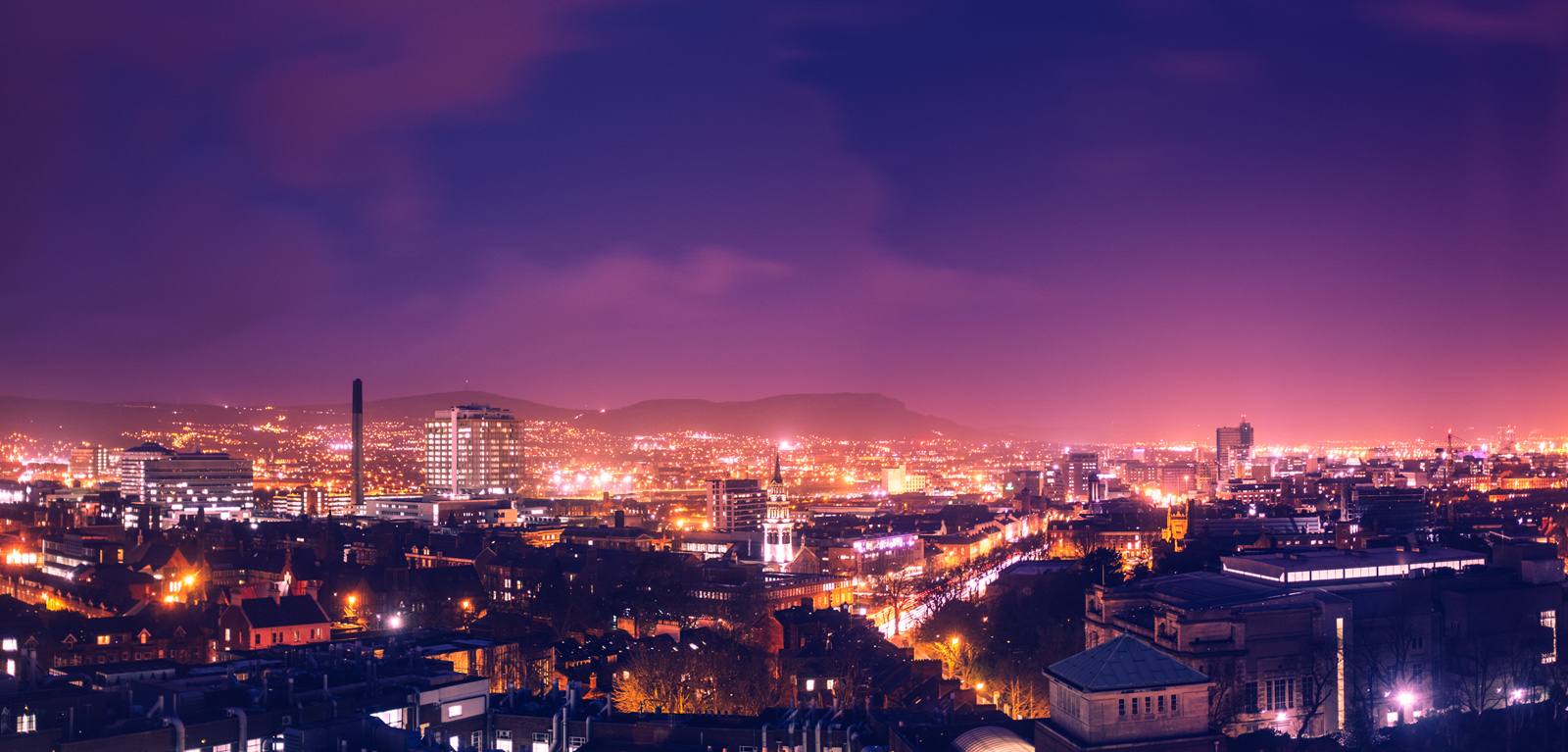 The Place-based Climate Action Network (PCAN) was introduced at an event recently held at Parliament Buildings, Stormont. The network will establish Commissions in Belfast and Edinburgh, and will extend the Leeds Climate Commission, which was the first to be established in 2017. The Commissions will help the local delivery of the UK's climate change objectives by supporting action in cities through a partnership made up of the private, public and civic sectors.
The PCAN network will receive £3.5 million in funding from the Economic and Social Research Council (ESRC) over the course of five years. The network will be led by researchers from Queen's University Belfast, the London School of Economics and Political Science, the University of Leeds, and the University of Edinburgh. It will seek to increase engagement with the public, private and third sectors in tackling climate change.
A key dimension of the Belfast Commission is to ensure that any low carbon energy transition creates more and better jobs and that the benefits are distributed so that no community is left behind.
The PCAN project team met with the Lord Mayor of Belfast, Cllr Deirdre Hargey, at a reception at Belfast City Hall, who welcomed the opportunities for Belfast.
Cllr Hargey said: "I welcome and support this partnership between Belfast City Council and the researchers on the Place Based Climate Action Network project. Climate breakdown is a reality and one Belfast city takes extremely seriously. While Brexit currently dominates politics and the news, it will pale into insignificance when compared with the impacts of climate breakdown.
"The PCAN project is important in not only enabling Belfast to become resilient and prepare for climate related risks but also in working with businesses, the public sector and community and voluntary groups in identifying the many benefits in terms of jobs, investment, technological innovation and cost savings of transitioning away from fossil fuels."
Professor John Barry, Professor of Green Political Economy at Queen's University Belfast and Belfast lead of the PCAN project, said: "Addressing climate breakdown is not only an urgent issue all societies need to grapple with, but also one that creates multiple opportunities for positive changes in how cities and their citizens live and work. The PCAN project will have five years to create a shared vision and plan for the city in making it climate resilient and mapping effective low carbon transition pathways."
Professor Sam Fankhauser and Professor Andy Gouldson, co-directors of the project, spoke at the Stormont event, which was attended by representatives from the business, public and financial sectors in Northern Ireland. They said: "We are delighted with the support for the PCAN project from Belfast City Council and excited about the project producing practical steps to enable Belfast to adapt and transform to address climate breakdown and transition away from fossil fuels.
"The aim of the new network is to inform and promote climate change action at the local level and to make the most of the opportunities for local people and business."
Research by Professor Gouldson has identified that Belfast could cut energy bills by £105 million per year if it invested in all the profitable and low carbon options in terms of cost savings. Belfast households could save £46 million annually and 1,579 years of employment would be created.
While the PCAN team hope that Belfast can learn lessons from the experience of the Leeds Climate Commission (launched September 2017), how the Belfast Commission develops will be driven by the particular needs of the city. Reaction to the Stormont event, hosted by Green Party leader Clare Bailey MLA for South Belfast, was extremely positive.
"'When can we get started?' was the overwhelming response I got on Tuesday night," said John Barry. "People can't wait to do this, and neither can I.
Professor Barry added: "The scale of the benefits and the urgency of the energy transition means that we need all relevant stakeholders involved to make this happen. The Belfast Commission will bring together representatives from business, finance, council and local government as well as environmental, faith and trades union to identify and prioritise the necessary actions required to ensure Belfast is ready for the challenges and opportunities in its transition to a low carbon city."
For more information on the PCAN network, please visit: https://www.cccep.ac.uk/place-based-climate-action-network-p-can/
For further information about the Belfast Energy Transition and Climate Resilience Commission, please contact Professor John Barry at j.barry@qub.ac.uk and follow @PCANcities on Twitter
ENDS…
Media
Media enquiries to Professor John Barry, Belfast Energy Transition and Climate Resilience Commission on j.barry@qub.ac.uk or tel: 07876597900, and for PCAN, Kate Lock, Communications Officer on K.M.Lock@leeds.ac.uk and tel: 07792 633984.