Queen's University honours senior British diplomat Greg Quinn
A British Diplomat for over 24 years, Greg Quinn, British High Commissioner to the Co-operative Republic of Guyana and Non-Resident Ambassador to the Republic of Suriname, will today receive an honorary degree from Queen's University Belfast.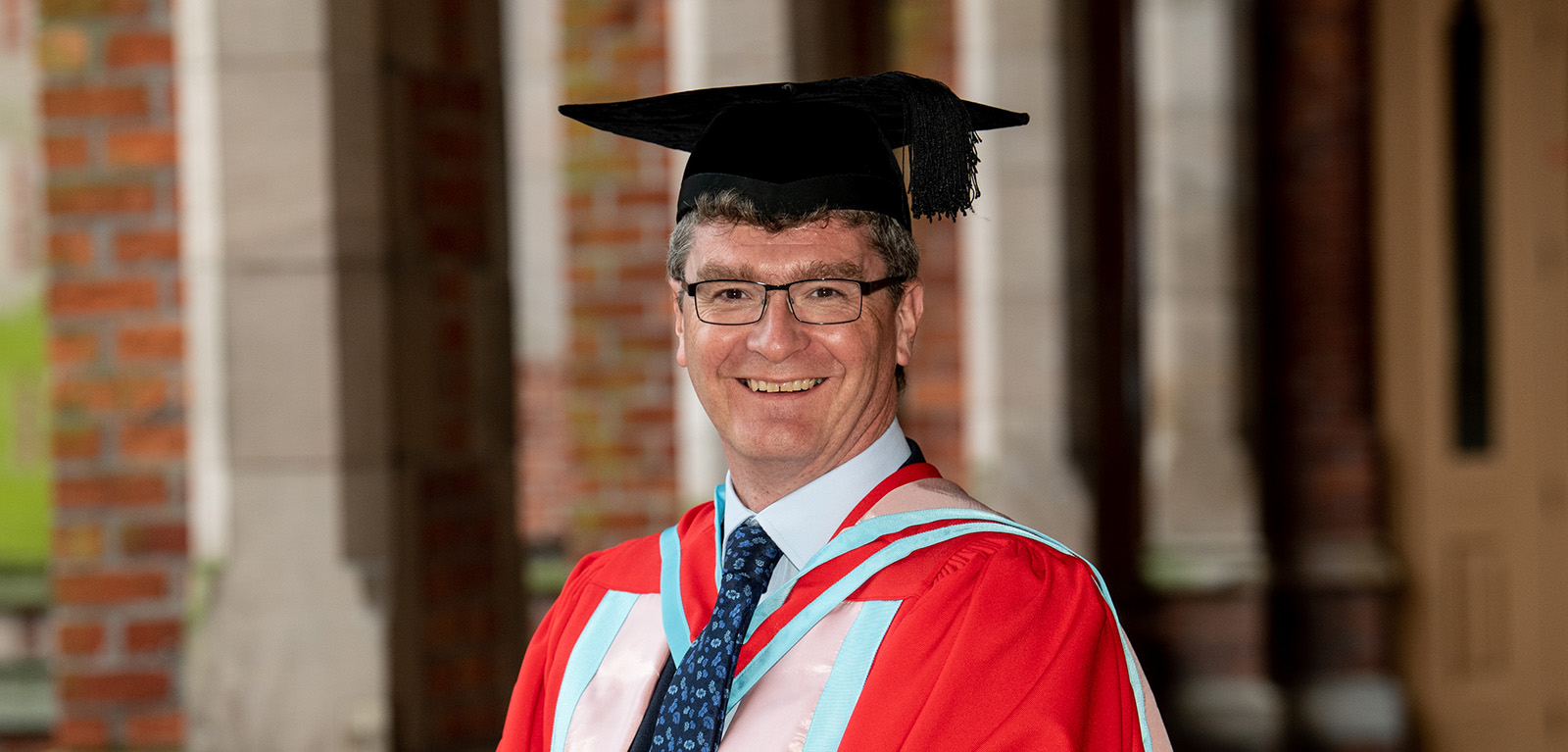 Mr Quinn's Foreign and Commonwealth Office (FCO) career has included work on the United Nations, Former Soviet Union, and the Middle East in addition to a two-year secondment to the United States Department of State where he worked on Iraq.
Mr Quinn said: "I am not often lost for words, but today is one such day. I am delighted and humbled to be honoured by Queen's University Belfast. In my current post and throughout my career, I am often struck by the global reach and impact of Queen's students and alumni and by the social, economic and cultural benefit it creates at home and in countries throughout the world through its innovative research and partnerships."
As British High Commissioner to the Co-operative Republic of Guyana, a sovereign state on the northern mainland of South America, Mr Quinn is responsible for the direction and work of the High Commission. This includes political work, trade and investment, press and cultural relations, and visa and consular services. He is also Non-Resident Ambassador to Suriname, assuming this dual role in February 2015.
A native of Portadown in Northern Ireland, Mr Quinn was educated at Portadown College before moving to the University of Wales in Aberystwyth, graduating with a degree in International Politics and International History in 1992. He subsequently received a Master's in History from the Open University in 2008. He joined the FCO as a historian in 1995 and has served in various roles overseas in Tallinn, Accra, Minsk, Baghdad, Basra, Nur-Sultan (formerly Astana) and Washington D.C..
Mr Quinn is awarded a Queen's University Belfast Degree of Doctor of Laws for distinction in public services.