Queen's students secure place on US scholarship programme
Twenty-six students from Queen's University Belfast are off to study in the USA this month.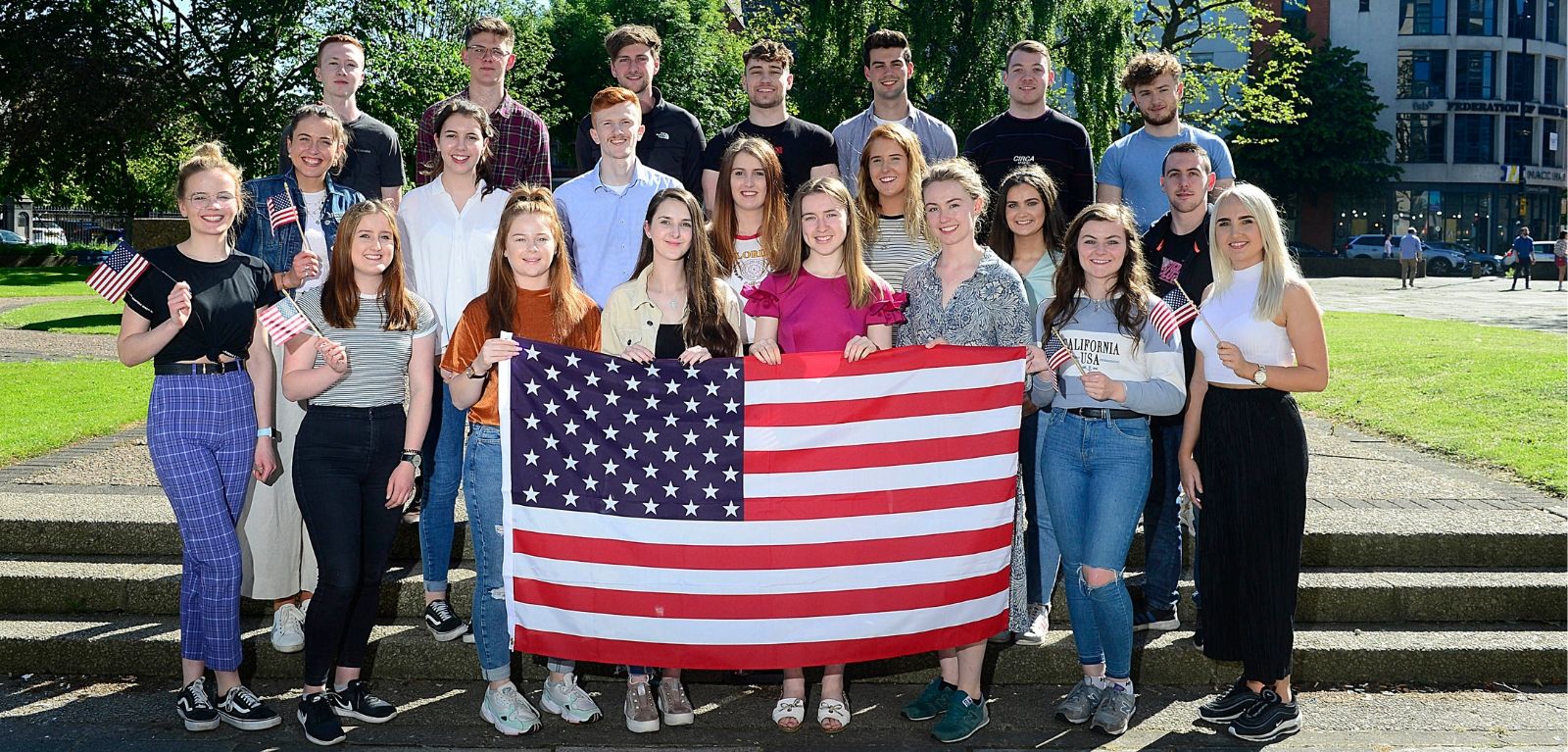 They are among 54 students from across Northern Ireland to be selected to take part in the British Council's prestigious Study USA programme and will spend the next academic year studying business or STEM (Science, Technology, Engineering and Mathematics) related subjects in American colleges, across 34 States, with the aim of developing their career prospects when they return to Northern Ireland.
Lucy Bill, a Law student at Queen's, will spend her year at Mary Baldwin University in Virginia. She says she is excited to be part of the programme; "For me, Study USA is a once-in-a-lifetime chance to study in a traditional US college, while pursuing my passion for sports and embracing a totally different culture.
"I'm excited to delve into my business classes and I also hope to undergo an internship during my time away. When I return, my plan is to hibernate in the library during final year then focus on my life-long goal of becoming a barrister- specialising in either commercial law or clinical negligence."
Every year, over 800 Queen's students take the opportunity to go outside Northern Ireland to study or gain work related experience. Queen's works with a range of organisations and universities across the world to provide global opportunities for its students.
The British Council, which is the UK's international organisation for educational opportunities and cultural relations, manages Study USA on behalf of the Department for the Economy – and since its formation in 1994, the initiative has sent over 2,000 students from Northern Ireland to all four corners of the United States.
Also speaking about the programme was Jonathan Stewart, Director, British Council Northern Ireland, who said: "I am confident that the students departing for the US this year will be great ambassadors for Northern Ireland and will help to further important long-term links and connections between the two countries.
"Through Study USA, students will have the opportunity to not only enhance their employability skills but also develop intercultural skills, which will help them to prepare to work in a global economy.
"We wish them every success, and trust that new connections and friendships will be developed in the year ahead."
For further information about global opportunities available at Queen's, contact visit https://www.qub.ac.uk/Study/Undergraduate/Global-opportunities/
Media
For media inquiries, please contact the Communications Office, 028 9097 3091 comms.office@qub.ac.uk