It's a hattrick for Niall as he graduates for the third time with a Doctorate from Queen's
Niall Moore, aged 36, will celebrate graduating today (Friday 31 July) with a Doctorate in Childhood Studies (DChild) from the School of Social Sciences, Education and Social Work at Queen's University Belfast.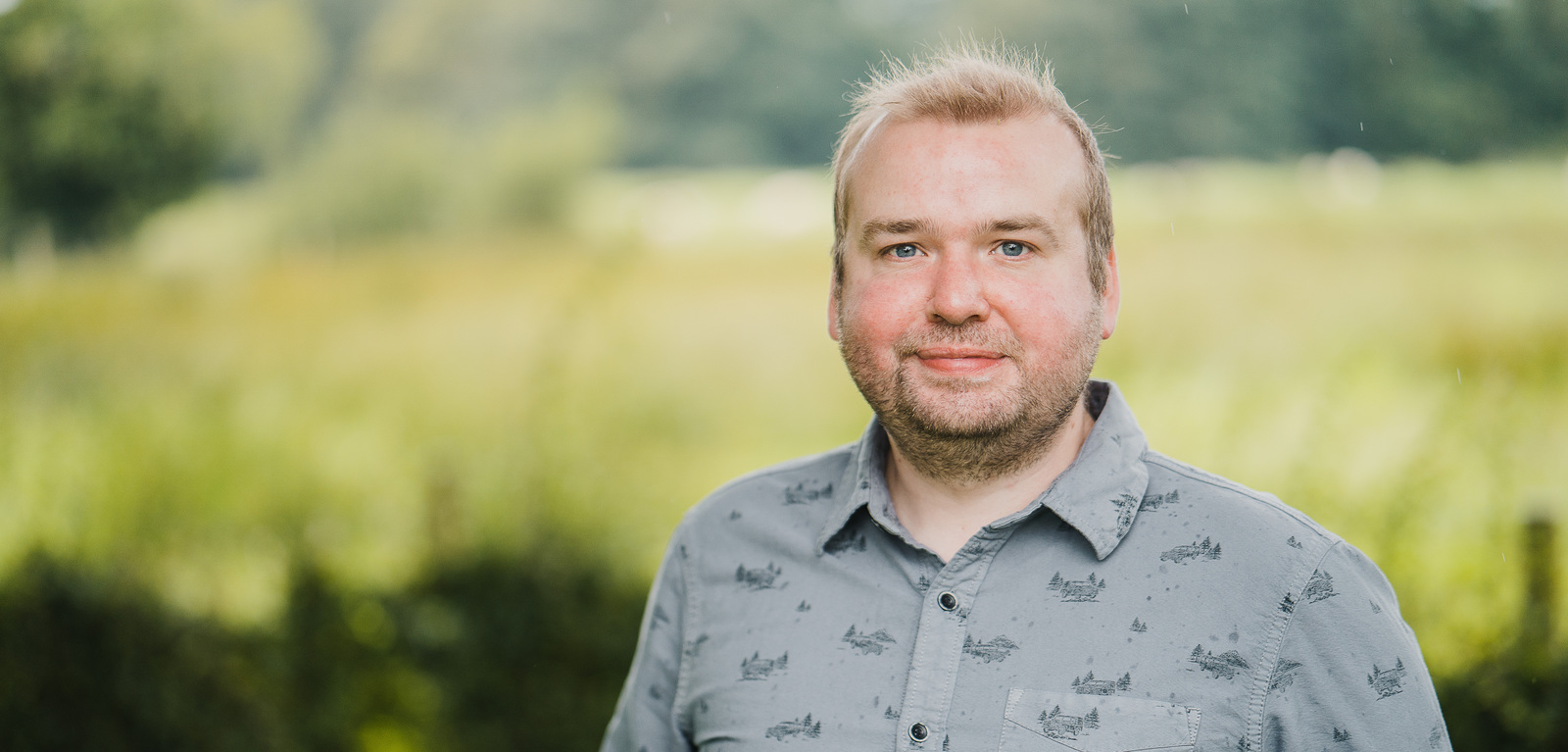 As a child, Niall had epilepsy and had to take medication which affected his ability to learn. He said: "I mostly had seizures at night in my sleep and would also have periods when I would just blank out for 10 or 15 seconds in the middle of a conversation.
"Trying to find the correct medication combination to control the seizures resulted in all sorts of changes in my behaviour, I missed some school, and had a number of hospital stays. Eventually they found the medication that controlled the seizures but it really affected my ability to learn. I started getting very behind at school, and it was recommended at one point that I transfer to a special school. This was an extremely difficult time for me, and also my parents.

"Thanks to an incredible family friend, Deirdre Mulvenna, who was studying special needs education at the time, she assessed me and supported me for a number of days a week after school over two years teaching me in a way that I could understand. Alongside this, a consultant advised my parents to try and wean me off my medication to see if my learning ability improved and if my seizures continued. This was an incredibly brave decision they took as parents, but it worked, and alongside the help and support of my entire family and Deirdre, my seizures completely stopped. I then made up for the lost time in terms of school and went on to grammar school and then onto Queen's."
Niall's Doctorate explored the understanding of children's rights amongst seminarians for the Catholic Church in Ireland. He commented: "I have always been fascinated by children's rights and because of my own experience with my health condition as a child it has shaped my whole career. To date I have worked for the NI Children's Commissioner and now the National Board for Safeguarding Children in the Catholic Church in Ireland. This was also the subject of my Master's and my Doctorate. I feel I was very lucky to have parents who believed in me and a family that helped me every step of the way, not everyone is that lucky and that's why I think children's rights are so vitally important."
This is Niall's third graduation from the University, having previously completed his undergraduate and Master's degrees. Niall said: "I really enjoyed my undergraduate degree and for the first time living away from home, I met many friends who are still my friends today, it was a great place to study which is why I did my Master's whilst working in Belfast and then eventually my Doctorate.
"Queen's has an amazing level of expertise in its staff and my two supervisors, Professor Karen Winter and Professor Laura Lundy, have been amazing, always there for encouragement and sound advice."
Niall, who is originally from Lurgan, now lives in Moira, Co. Down, with his wife Ruth and their two children Ronan (aged 5) and Niamh (aged 3). Looking forward to his graduation, he said: "As things are different this year and we don't unfortunately have our normal graduation ceremony, my wife organised a celebration with my family and friends sending video messages which made the milestone really special.
"My wife and I got married in August 2011 and I started the first modules of my Doctorate that September, so it's been a long nine years of study (even though I took a break in the middle), alongside working full-time, funding my studies, becoming a dad, moving house and just life. But I couldn't have done it without Ruth, our children and our whole family. It really has been a team effort."
Media
For media enquiries, please contact the Communications Office, 028 9097 3091 comms.office@qub.ac.uk