Morven graduates from Queen's with First Class Honours in memory of her dad
Graduating today (Monday 20 July) with a First Class Honours in LLB (Hons) Law from Queen's University Belfast is Morven Ross.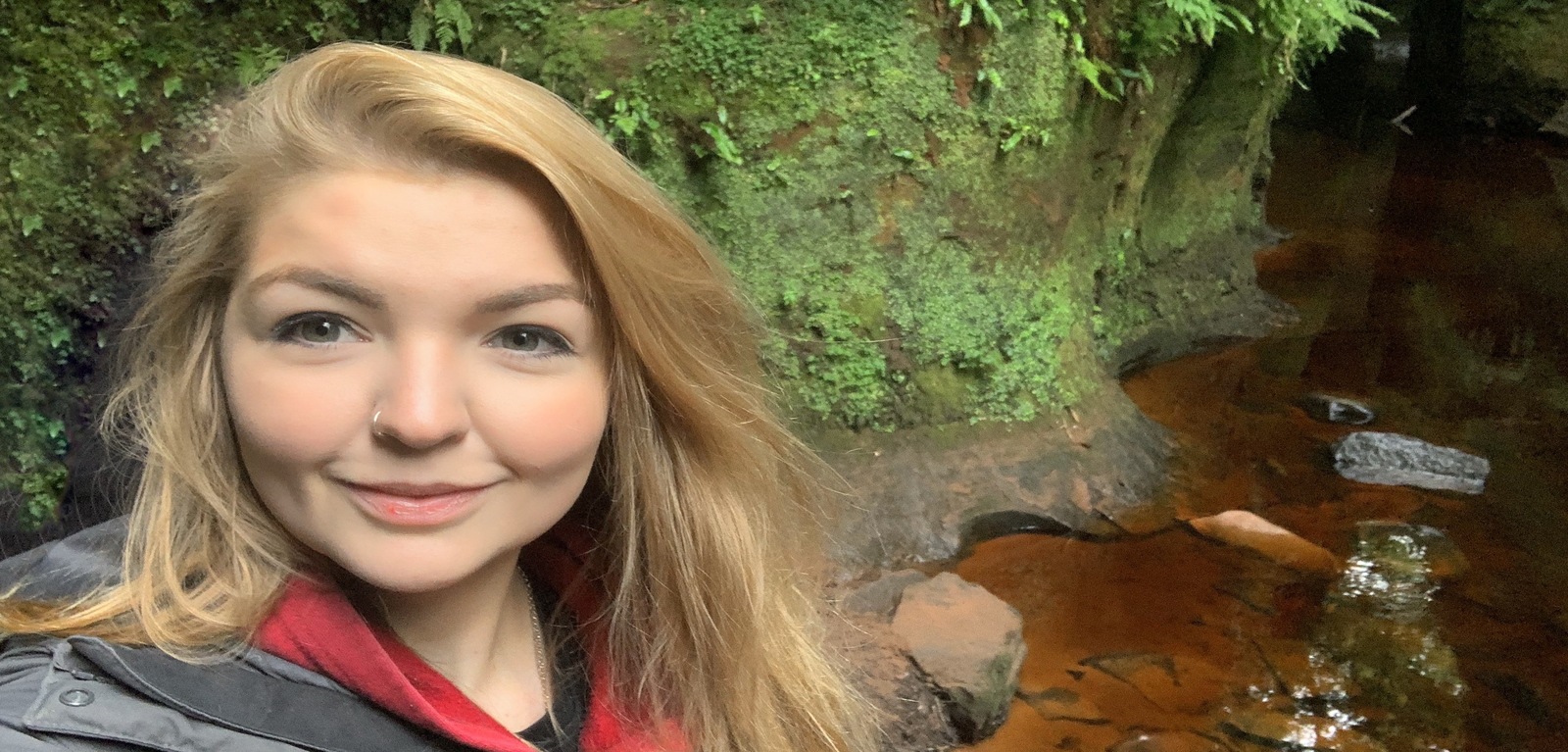 Morven, aged 24, who is originally from Glasgow in Scotland came to Queen's after deciding to change career paths whilst studying for a different degree. She said: "I had been studying veterinary medicine at the University of Edinburgh but discovered it was not for me. When I saw there was the option of studying law at Queen's, I took a leap of faith and haven't looked back since."
Morven sadly lost her beloved dad just a few weeks before her first year exams. She said: "My dad passed away very suddenly and unexpectedly a few weeks before my first-year exams. I also lost another family member the night before my second-year exams. Despite my grief and the subsequent impact on my mental health, I was able to pass all of my exams. The disability services team at Queen's have been amazing and very supportive in making arrangements to provide me with appropriate support."

Speaking fondly of her dad, Morven added: "I got my interest in the history of warfare from my dad and it was something we shared together, so the fact I was able to incorporate that into my dissertation has made it feel like he's been with me the whole way. I know he would be very proud of me."
Although Morven faced these difficult personal experiences, she became very involved in campus life and volunteering. She was a member of the Law Society, a volunteer tutor for the Students' Union Homework Clubs programme, Treasurer of the Alternative Dispute Resolution Society, a fundraiser for student RAG, and took part in Innovateher – an enterprise support programme for female students to encourage entrepreneurial thinking.
"The most enjoyable part has definitely been meeting such a wide variety of people from all-around the world. Having the opportunity to be part of many different clubs and societies meant I had friends of different ages, on different courses and from different backgrounds," she said.
"All of these experiences provided me the chance to be part of university wide events, take on roles of responsibility and become involved with the community – something which was particularly helpful for me coming from outside of Northern Ireland. One particular highlight was the Law Society's volunteer trip to South Africa last summer. I was able to gain real-world, hands-on experience whilst making a difference. The trip was a huge help for me personally and professional. University at Queen's has made me more confident and shaped who I am today."
In addition, Morven was also a campus ambassador for Herbert Smith Freehills (HSF) and won a trip to Australia to represent Queen's in HSF's Australian offices. She also secured vacation schemes with law firms Pinsent Masons and Baker McKenzie during her studies.
Speaking about her experience at Queen's, Morven commented: "All the staff here will do absolutely anything to help you, whether that's with mental and physical health issues, degree worries or social concerns. The careers service was amazing too as they were always on hand to provide application support, to keep you updated on any opportunities relevant to your studies and could answer any queries I had.
"I've made so many connections and it's been an unforgettable experience. I've loved learning here, met some truly amazing people and had fantastic opportunities; opportunities I don't believe I would have gotten elsewhere. I would definitely recommend Queen's to everyone, especially as a Scottish student wanting to move further from home and go somewhere a little different."
Morven has secured a training contract with Baker McKenzie and plans to take a break over the summer. Speaking about how it feels to be graduating Morven said: "My plan now is to enjoy some time with family and friends back home in Glasgow, and see more of my own country. Being away has definitely made me appreciate it more. Later this year I will be moving to London to start the legal practice course at BBP University early next year before joining Baker McKenzie in September 2021."
ENDS…
Media
For media enquiries, please contact the Communications Office, 028 9097 3091 comms.office@qub.ac.uk